When one thinks of visiting the Netherlands, Middelburg is probably not in the list of places that comes to mind. This charming little town is the capital of Zeeland – Netherlands' best kept secret and one of our favorite hidden gems in the country. This guide will go through all the best things to do in Middelburg Netherlands for travelers.
We discuss the main highlights of Middelburg that will surely make you want to include it in your Netherlands itinerary.
With its Gothic architecture, colourful houses crossing through harbour canals, and narrow alleyways – there is an undeniable and underrated beauty to this city.
Through this travel guide, you will discover the best things to do in Middelburg Netherlands, should you ever find yourself ending up in the capital of Zeeland.
NO TIME TO READ? PIN IT FOR LATER!
Visit the Townhall of Middelburg (Oude Stadhuis)
The Town Hall of Middelburg is situated in the central market square (markt) and one of the best things to do in Middelburg Netherlands. 
This beautiful structure will surely catch your attention as you enter the square with its intricate architecture featuring Gothic and Neoclassic design. This style is almost reminiscent of the architecture that can be found in Flanders, Belgium.
It is free to enter the Town Hall, but you can opt to go on a guided tour. Tickets can be purchased at the Tourist Center and cost about 5 euros.
After a visit to the Town Hall, the square is a great place to relax and grab some local delicacies while taking in the view of the hall.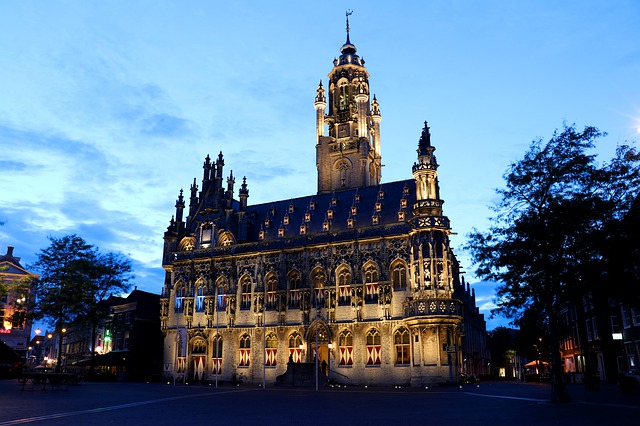 Walk through the alleys of Kuiperspoort
Middelburg has many beautiful streets to simply get lost in and appreciate the charm. If you want to just relax and take in the beauty of the town, then this is one of the best things to do Middelburg Netherlands. 
Our favorite street would be Kuiperspoort. This stunning alleyway features historic buildings and warehouses dating back all the way to the 1500's but that have been beautifully preserved since. Stepping into this street feels like a trip back into time.
Learn the history of the Former Fish Market (Vismarkt)
In the 16th and 17 centuries, Middelburg was an important harbour and trading city for the VOC (Dutch East India Company). The Vismarkt stands as a historical reminder of that. This site was a place where people would trade products and their daily catch of fish.
Today, the space is used as part of the weekly open market in Middelburg, symbolic of the old days of trade.
It is one of the best things to do in Middelburg Netherlands if you want to get a good picture of how life here used to look like.
Marvel at the beauty of the Middelburg Old Harbour (De Haven)
The Old Harbour is our favorite sight in all of Middelburg. You really can't miss this place with its colourful buildings and various bridges (like Spijkerbrug)  that provide beautiful viewpoints. 
For us, this is one of the best things to do in Middelburg Netherlands as it provides you a sense of feeling like you're in a place like Copenhagen, but without all the tourist crowds. 
You can simply take a seat in one of the harbour side benches and appreciate the peace and beauty of the surroundings.
Take in the height of Lange Jan
Lange Jan is the most historic of all the sights in Middelburg and you will certainly not miss seeing it as the tower reaches up to 90 meters high.
It's one of the best things to do in Middelburg Netherlands because it promises the most gorgeous panoramic views of the town and the neighbouring areas when climbing its 207 steps.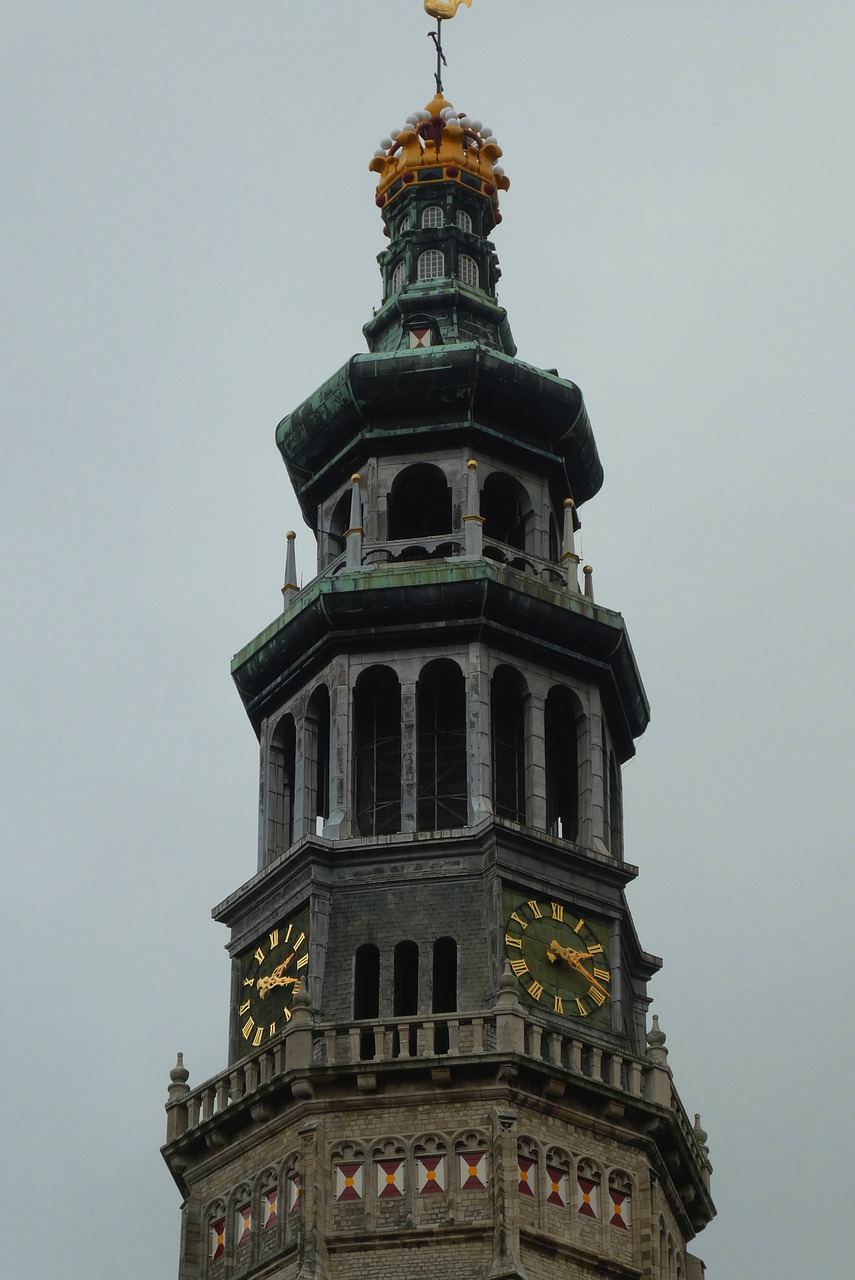 Go Shopping at Middelburg Netherlands
It may not sound believable for such a small city but going shopping at Middelburg Netherlands is a great experience!
The town boasts various boutique shops and concept stores, featuring cute notebooks, pens, planners, posters and things that you would see on Pinterest that look absolutely adorable.
Our favorite store that we recommend checking out for shopping at Middelburg Netherlands is InMiddels.
Hike and camp in the neighbouring natural sites
Being within the Zeeland Province, Middelburg is at the heart of many beautiful natural sites, hiking trails and beautiful beaches.
If you're up for a more adventurous experience rather than staying in a hotel in the city center, then camping at the nearby Het Veerse Gat is a must do. This is a nature camping spot with amazing facilities and affordable rates. The rates are 6 euros per person plus a 5.50 euro tent fee good for 2 people.
Eat the Best Fish and Chips
Gastronomy in Middelburg is top-notch especially when it comes to seafood. For us, they have the best fish and chips that we have ever tried.
The food was something that surprised us when visiting the city. We didn't expect it to be anything special and we can't recommend enough that you try the local restaurants.
Zeeland delicatessen is truly one of the highlights among the best things to do in Middelburg Netherlands.
Sit back and relax at the many cool cafes
As with restaurants, Middelburg is also home to many cool cafes. This cafes are a great place to relax, sip a coffee and take a break from walking around the town.
We would even say they are quite the instagrammable places, reminscent of the quirky and hip cafes in cities like Amsterdam and Rotterdam. Some of the key cafes to check out are Expresszo, HoneyPie and ROST.
When it comes to concept cafe stores, Netherlands just knows how to do it right.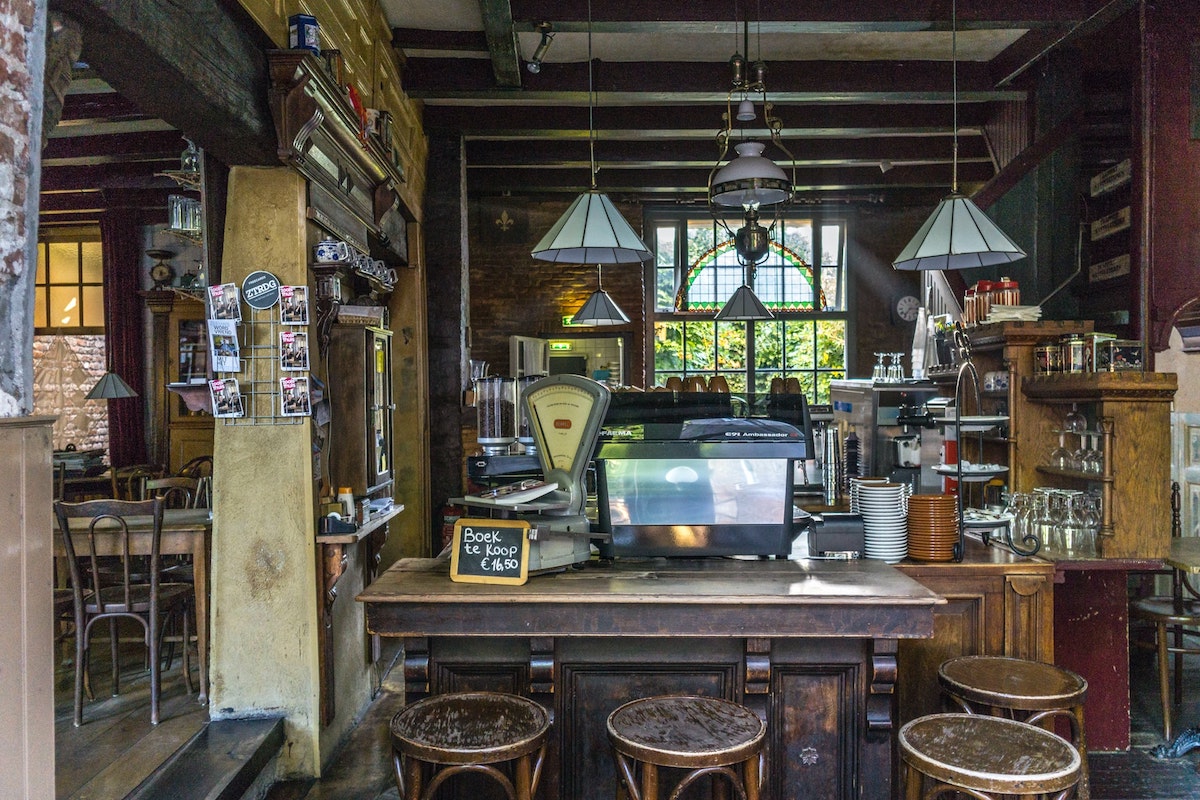 Appreciate the historic architecture of the Old Abbey (Liebfrauen)
The Old Abbey of Middelburg is a historic gem that dates back to as early as the 1100's. The complex goes through beautiful alleyways, government buildings and historic Churches. Walking through its wide-open streets is one of the best things to do in Middelburg Netherlands.
If you want to visit a museum, it is also home to the Zeeuws Museum, which is dedicated to the historic heritage of the province of Zeeland.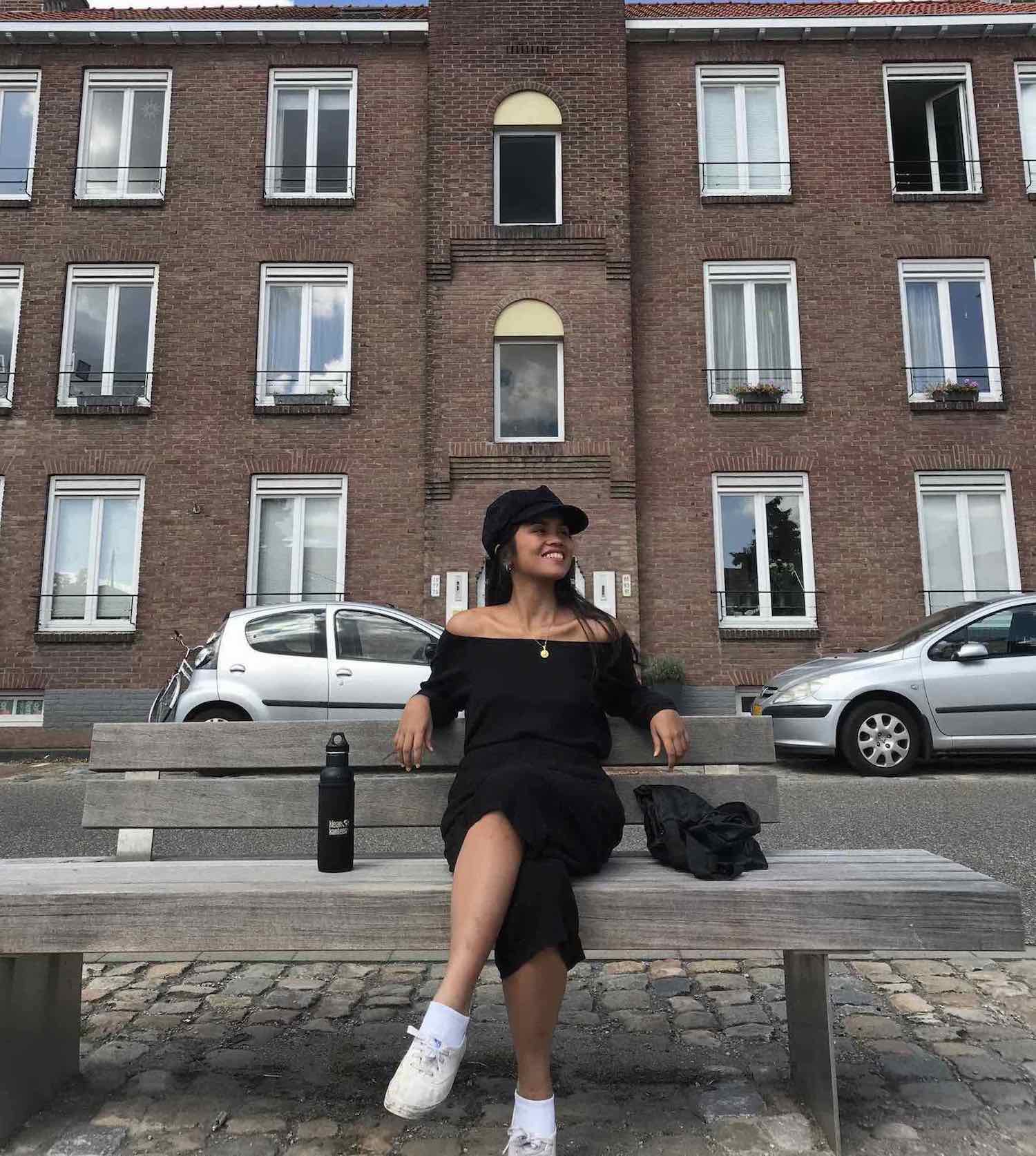 Map of the Best Things to do in Middelburg Netherlands
So there we have it. If you're searching for the best things to do in Middelburg Netherlands, then this google maps itinerary has got you covered.
It is truly a great place to visit in Netherlands and one of the more offbeat cities to discover. If you know of any other things to do in Middelburg that were not covered on this list, let us know in the comments below!
LIKE THIS POST? PIN IT FOR LATER!
Or start searching for your next destination below