Oscar Wilde himself nicknamed Connemara Ireland "a savage beauty" and he couldn't be more accurate. Nestled along the west coast of the Emerald Isle, it is authentic Ireland at its best.  
Connemara is a place of contrasts, where the rugged beauty of the landscape meets the warmth and hospitality of its people. Visitors can explore the region's many historic sites, sample its famous seafood, and experience the vibrant culture of its towns and villages. 
Here are some of our best tips for an unforgettable experience in Connemara Ireland from its location, how to get there, the best towns, the best hotels, and the best things to do.
Furthermore, at the end of this article, you'll find a free map of the places mentioned in our travel guide which you can easily import to your Google Maps application.
NO TIME TO READ? PIN IT FOR LATER!
Where is Connemara in Ireland?
Connemara is a region located on the west coast of Ireland, in County Galway. It is a sparsely populated area known for its rugged and breathtaking landscapes, which include mountains, lakes, and coastline.
It's a popular tourist destination, attracting visitors from all over the world who come to experience its natural beauty, traditional Irish music, and unique culture.
The region is bordered by the Atlantic Ocean to the west, the Twelve Bens Mountain Range to the north, and Lough Corrib and Lough Mask to the east. The landscape of the region is characterized by rolling hills, bogs, mountains, and rocky coastline.
In addition to its natural beauty, Connemara Ireland is famous for its strong connection to Irish culture and language.
Irish, or Gaelic, is still widely spoken in the region, and many of the local place names are in Irish. The area has a rich musical tradition, and visitors can often find live traditional music performances in the local pubs.
Popular destinations in Connemara Ireland include the town of Clifden, Kylemore Abbey, and the Twelve Bens Mountain Range.
Whether you are interested in hiking, history, or simply soaking up the stunning scenery, this beautiful place in Ireland has something to offer everyone.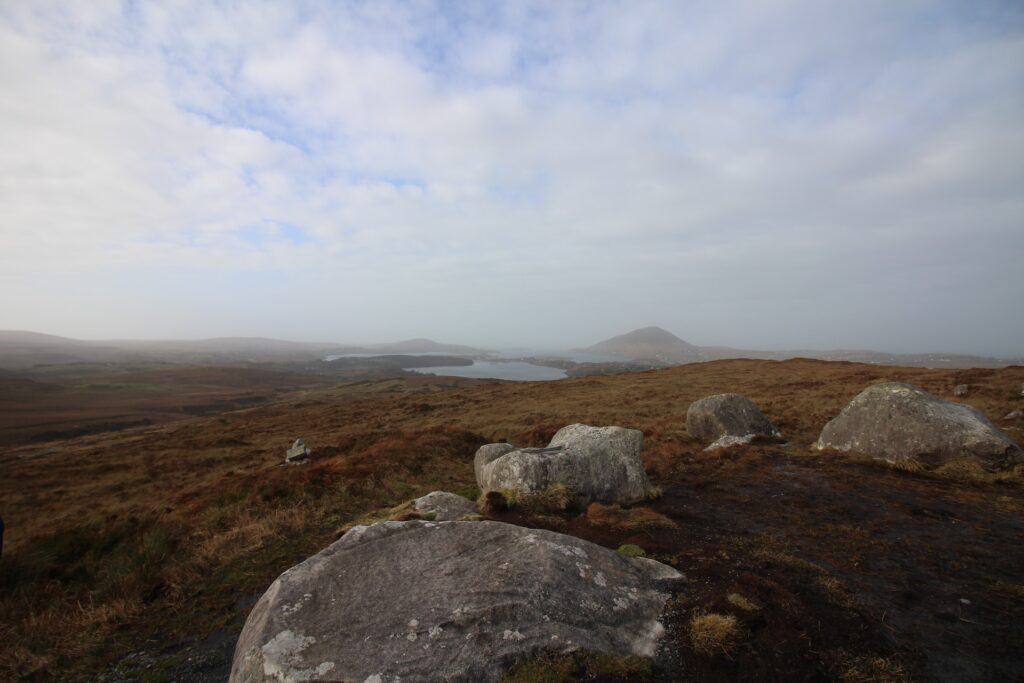 How to Get to Connemara Ireland
A road-trip is in our opinion the best way to explore the region. From Dublin, you can take the M4 motorway to Galway and then follow the signs to Connemara.
The journey takes around 3.5 hours and allows you to explore the scenic countryside along the way. We definitely recommend getting a rental car from Dublin ahead of your journey for the best rates.
A laidback and hassle-free way to see beautiful Connemara Ireland is to book a bus day tour from Dublin or Galway, with reputable tour companies listed above.
You'll be guaranteed to see all the highlights of the most authentic region of Ireland.
There are several tour operators that offer day trips and multi-day tours from Dublin or Galway. These tours typically include transportation, accommodation, and guided tours of the region's top attractions.
Companies such as Paddywagon or Wild Rover Tours offer a great bang for your buck when exploring Connemara and Galway.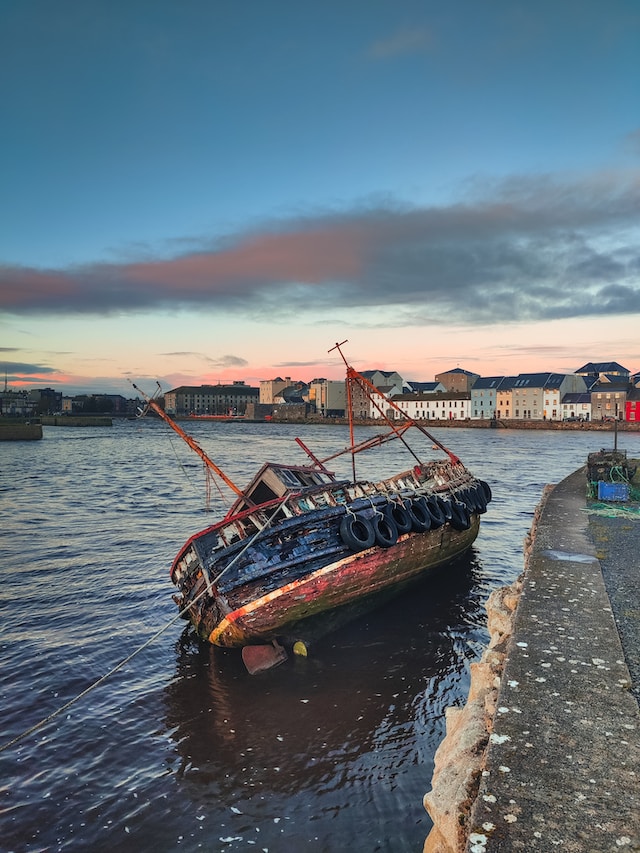 Best Towns in Connemara Ireland
Known as the capital of Connemara, Clifden is a relatively small town is located between the Twelve Bens Mountain Range and the Atlantic Ocean.
Its pub culture, traditions, and rich heritage make it a mandatory stop in Connemara Ireland. It's an ideal base to explore the region at your own pace.
And while you're in Clifden, make sure to check out Clifden Castle and Lowry's Bar to get a feel of the local culture.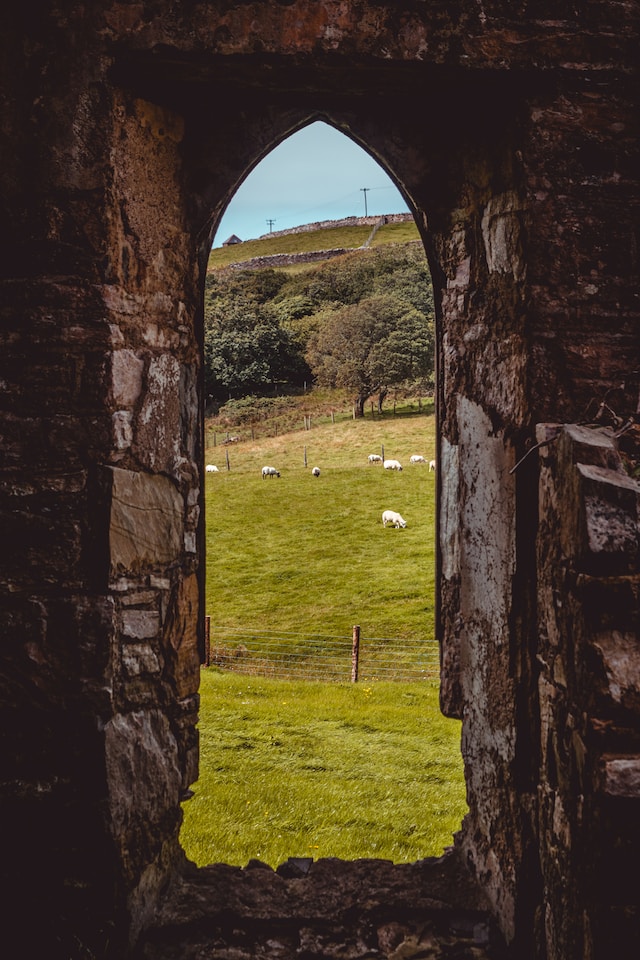 Leenane is a typical village and what you would expect to find in traditional Ireland: scenic views, colorful houses and welcoming people.
It is conveniently located next to Killary Harbour (Ireland's only fjord) as well as Aasleagh Falls. It is great for shopping or activities such as the Sheep and Wool Heritage Center or the Connemara Seaweed Baths.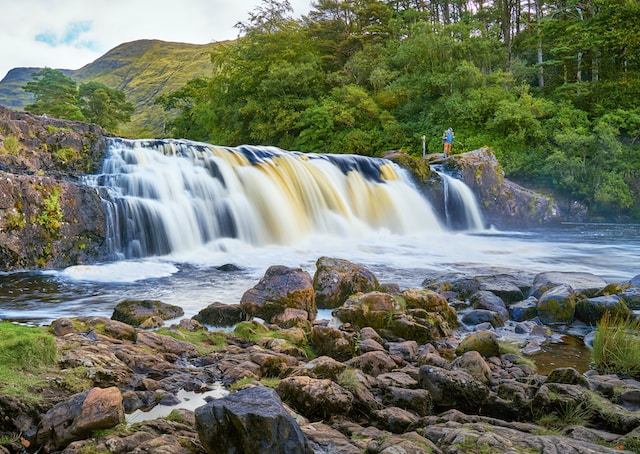 Not far from Clifden is Roundstone, a charming and lively seaside village known for its natural beauty, local crafts, pubs, and restaurants.
Nearby, you'll find the stunning beaches of Dog's Bay and Gurteen Bay. Roundstone is also known for its traditional thatched cottages and delicious seafood, with many excellent restaurants serving fresh fish and shellfish.
Nestled between the ocean and the mountains, Letterfrack is known to be the gateway to Connemara National Park, as well as a great base to explore the Renvyle Peninsula, Diamond Hill, and the famous Kylemore Abbey.
Furthermore, it is a popular destination for outdoor enthusiasts, with many hiking trails and scenic drives that you can check out through this link.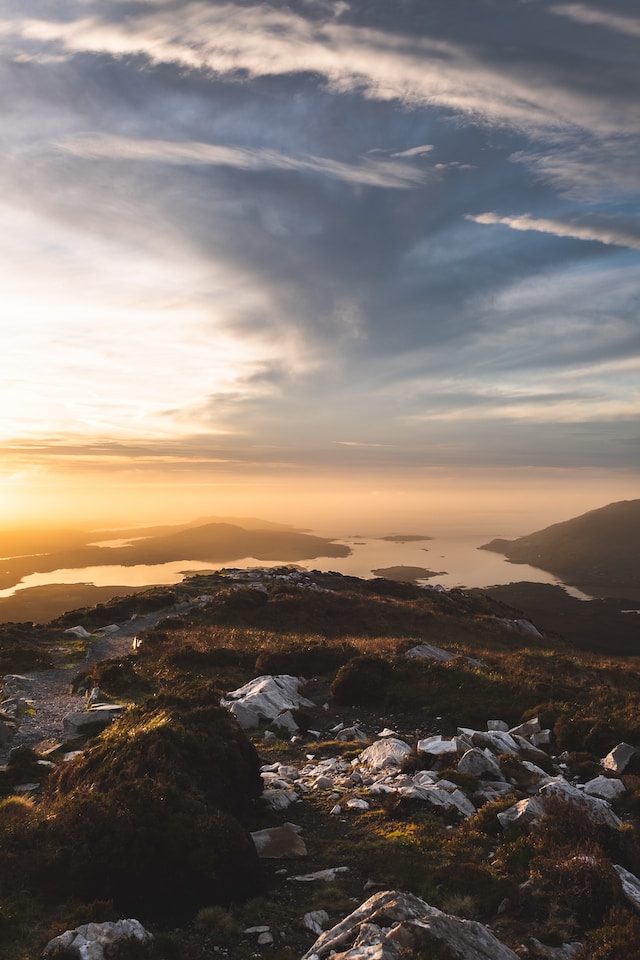 Best Hotels in Connemara Ireland
Below you can find some of the best hotels in Connemara Ireland for each town discussed above. These hotels offer a comfortable and convenient base from which to explore the stunning landscapes and rich culture of this incredible region.
Hotels in Clifden Ireland
This beautiful castle hotel is situated on a hilltop overlooking the town of Clifden. It offers luxurious rooms and suites, a fine-dining restaurant, and a spa.
This elegant hotel is located just a few miles from Clifden and offers stunning views of the surrounding countryside. It features spacious rooms, a gourmet restaurant, and a spa.
Hotels in Leenane Ireland
This award-winning resort is located in the heart of Connemara and offers luxurious rooms and suites, a fine-dining restaurant, and a spa. It is located close to many of the region's best hiking trails.
This traditional hotel is located in the village of Leenane and offers comfortable rooms, a bar, and a restaurant. It is situated on the shores of Killary Harbour, which as we mentioned earlier is Ireland's only fjord.
Hotels in Roundstone Ireland
This beautiful castle hotel is located in the heart of Connemara and offers luxurious rooms and suites, a fine-dining restaurant, and a spa. It is situated on the banks of the Owenmore River and surrounded by 450 acres of woodland.
This charming hotel is located in the picturesque village of Roundstone and offers comfortable rooms, a bar, and a restaurant. It is situated just a few minutes' walk from the village's scenic harbour.
Hotels in Letterfrack Ireland
Connemara National Park Hostel
This budget-friendly hostel is located in the heart of Letterfrack, just a short walk from Connemara National Park. It offers dormitory-style accommodation and private rooms, as well as a communal kitchen and lounge.
Best Things to Do in Connemara Ireland
This is probably the most famous sight of Connemara Ireland and it's not hard to see why!
This castle was originally built by businessman Mitchell Henry for his wife Margaret. He fell in love with the area while on his honeymoon and decided to build a grand estate there.
After Henry's wife Margaret died in 1874, he decided to build a small church in her memory. The church was later expanded into a fully functioning Benedictine monastery, which opened in 1920.
Today, Kylemore Abbey is a popular tourist destination, attracting visitors from around the world. The abbey and its grounds are open to the public, and visitors can explore the church, the walled gardens, and the mansion, which has been converted into a museum.
The abbey is also known for its beautiful setting, surrounded by mountains and forests, and overlooking Kylemore Lake.
Pro Tip: We suggest hiking nearby Diamond Hill Loop for a unique panorama of the entire estate!
Diamond Hill and Connemara National Park
Connemara National Park covers over 2,000 hectares of land and is home to a variety of natural habitats, including mountains, bogs, heaths, grasslands, and forests.
It's one of the few places in Ireland where you can truly wild camp, as long as you follow the leave no trace principle.
One of the park's main attractions and our favorite is the Diamond Hill Loop which we mentioned earlier. This two-hour hike goes through lovely mountain scenery to finally reach the top of Diamond Peak, the most isolated peak of the Twelve Bens Mountain Range.
We found it to be an extremely rewarding view once we reached the top. To reach the visitor centre and start of the hike, you can take the Bus Eireann to Letterfrack from Galway or Clifden.
Known as Ireland's only fjord, it is right at the border of County Galway and Mayo. Killary Harbour is a popular destination for boat trips, fishing, and hiking.
There are several companies that offer guided tours of the fjord, which allow you to see the stunning landscape and wildlife up close. We'd also suggest spending some time in Leenane nearby and visit the Connemara Seaweed Baths for a unique and relaxing spa experience.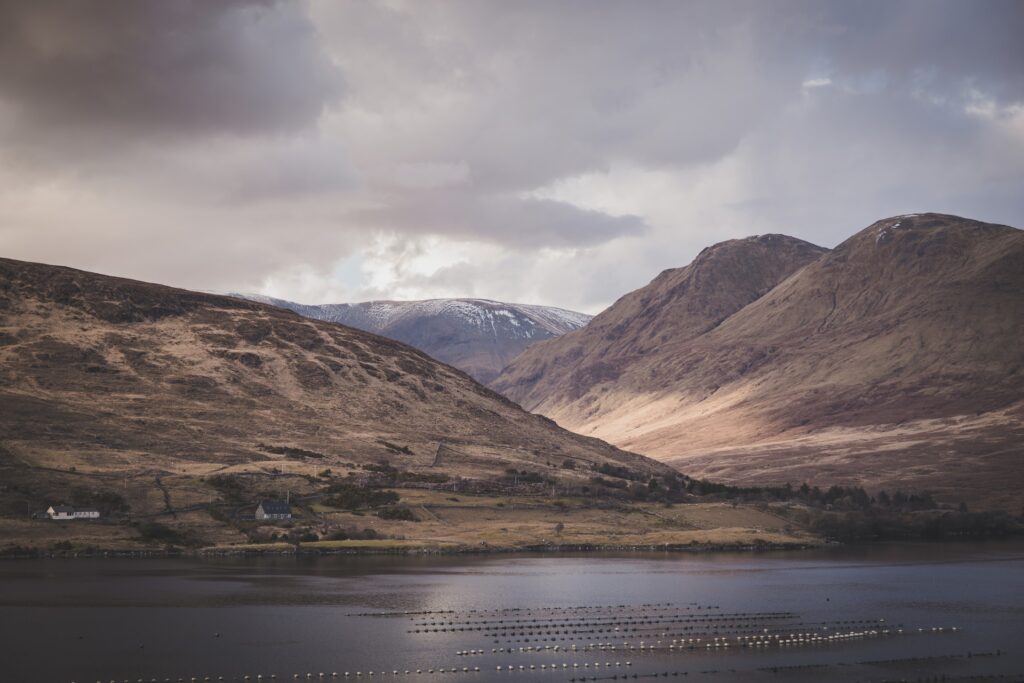 This incredibly scenic drive offers panoramic views of the coastline and the surrounding countryside. Starting from Galway to Clifden, you'll witness stunning beaches such as Dog's Bay.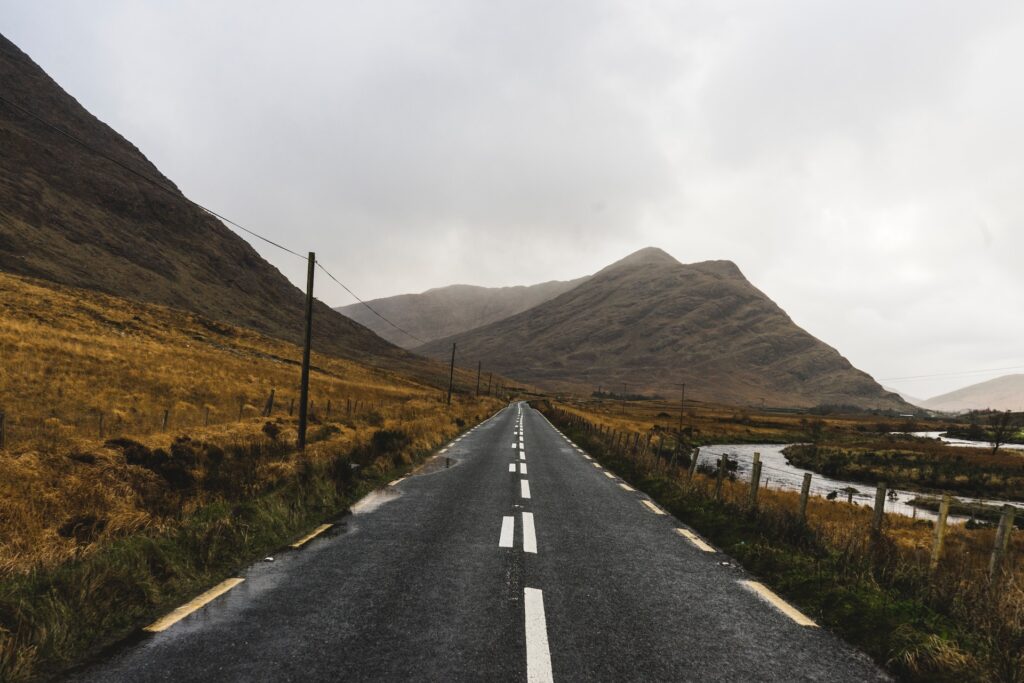 Final Thoughts on Connemara Ireland
So there you have it! In our personal experience, this is a destination that should not be missed. The stunning landscapes, the rich history, and the traditional Irish culture make it a truly unique place that will leave a lasting impression.
Whether you are a nature lover, a history buff, or simply looking for an authentic Irish experience, this popular destination has something to offer everyone.
Have you ever visited Connemara Ireland? Or the Emerald Isle, in general? Let us know your thoughts and experiences in the comments below!
LIKE THIS POST? PIN IT FOR LATER!
Or start searching for your next destination below