Is there any place cooler than London itself? From historical and architectural sights to hidden gems and cool concept spots, there are many fabulous things to do in London.
In this guide, we provide you with our top 10 cool and fabulous things to do in London with a FREE map of where to find them. We hope this guide will help you plan your trip to London so that you can have a fab time that you won't ever forget!
NO TIME TO READ? PIN IT FOR LATER!
Leake Street Graffiti Tunnel
Leake Street Graffiti Tunnel is London's largest graffiti wall. It's one of the most fabulous things to do in London, because of all the cool street art you get to see on these tunnels.
The tunnel was once an old, ruined railway but transformed to the art spot it is today by Banksy in 2008.
Furthermore, it continuously develops to this day. Upon visiting, you may encounter a few artists adding their own work into the wall and you can even add your own art too! How cool is that!?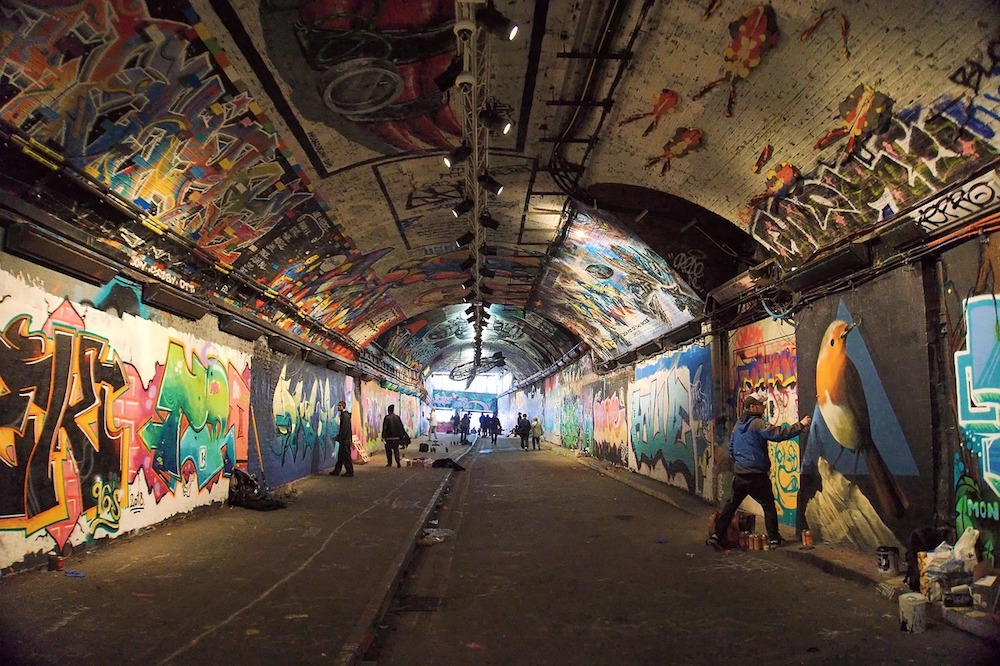 Harry Potter Walking Tour
From the famous platform 9 3/4 located in King's Cross Station to seeing Diagon Alley and following in the footsteps of Harry, Hermione and Ron – a Harry Potter Walking tour is one of the most fabulous things to do in London!
It is especially recommended for all the fanatics of the film. Even non-fans who just want to discover London from a muggle point of view and learn more about the movie's history can enjoy it too.
Discover the History of London
London is full of historical sights, but if you really want to take a trip back into time and experience all the Bridgerton vibes then we recommend two spots that are among the most fabulous things to do in London:
First of all, you can discover the historical sites in

Spitalfields

at the East End of London. This place will take you through a look of London life from the 1700's to 1900's.
Secondly, another great historic experience is Sir John Soane's Museum. While he is most well known for designing many great landmarks in London, he is also an avid item collector.
He turned his house to become a museum containing various collections of art, furniture and ornaments.
The Tower of London is a must-see attraction and one of the most fabulous things to do in London. In the past, it's been a palace, prison and former fortress – truly a cool spot that has even been declared a UNESCO World Heritage Site.
It is also home to the Crown Jewels of the British Monarchy, full of educational facts to know, and a fascinating history within its four walls.
A Local's favorite, Borough Market is the city's most renowned food market and one of the most fabulous things to do in London.
It is located at the heart of the city, close to the London Bridge and Big Ben. If you're a foodie lover and looking to indulge in all kinds of cool and delicious dishes, then this is the place to go!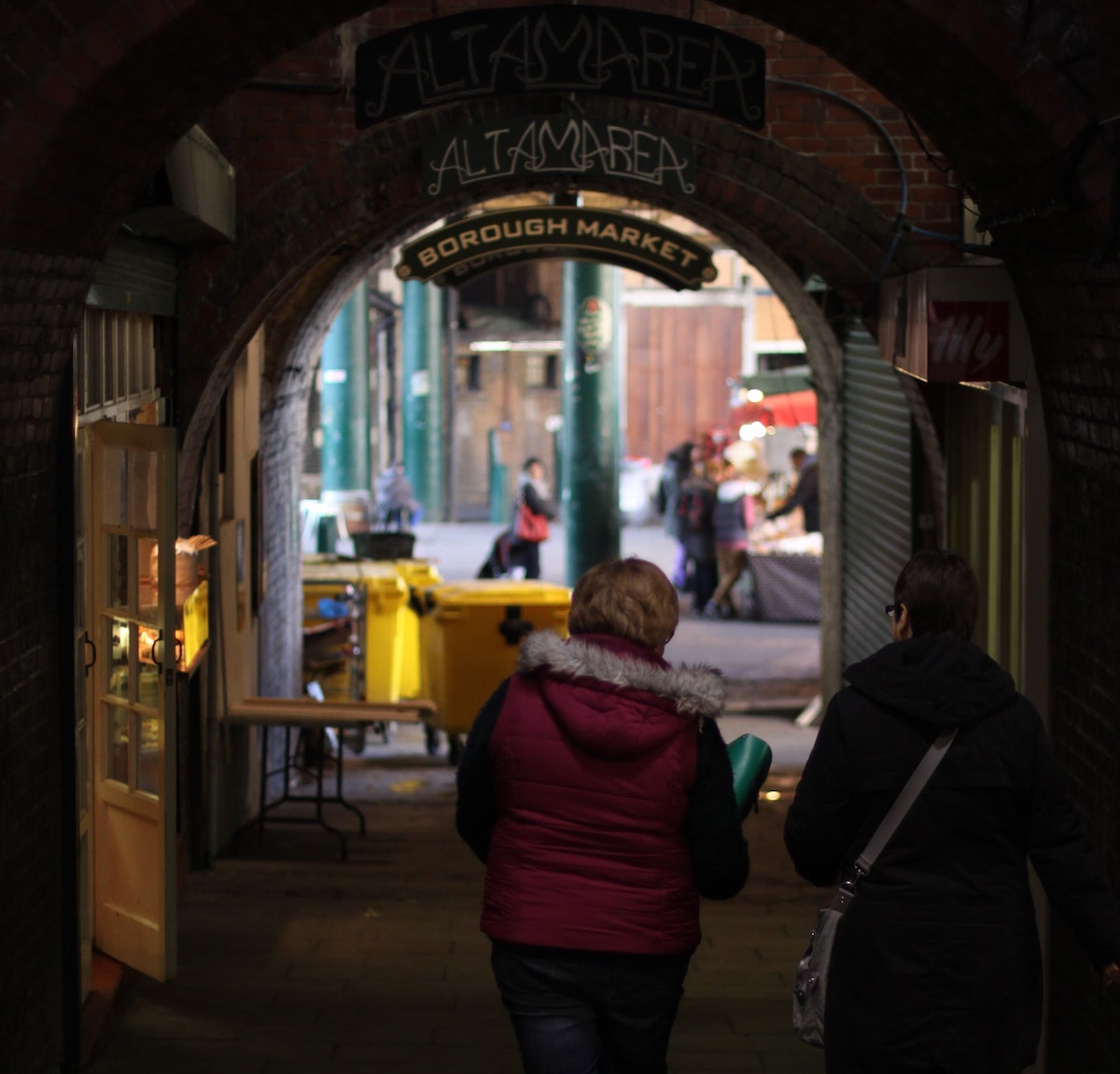 Have you ever eaten cheese from a conveyor belt? Is that even possible you ask? Yes it is! The Cheese Bar is a cool little restaurant at London's West End, featuring a cheese conveyor belt.
If you live in France like us, CHEESE is an obssession and London's very own Cheese Bar serves good, quality, and artisan cheese dishes where you literally grab them from the conveyor belt.
It's like a sushi experience but instead it involves the holy grail that is cheese and all kinds of cheese-type dishes!
London's Pub Crawls are some of the best one's around! it's a cheap way to party and meet people as you go through cool bars in downtown London. 8 hours of booze set in different bars?
It's truly one of the most fabulous things to do in London! And guess what? it only costs 12 euros! The perfect way to have a fab night out in London.
Camden Town is one of our favorite cool things to do in London. There's always something happening in this part of town from street performances, exhibitions, markets and more. Not to mention, there are tons of quirky restaurants and unique shops and food stalls to discover!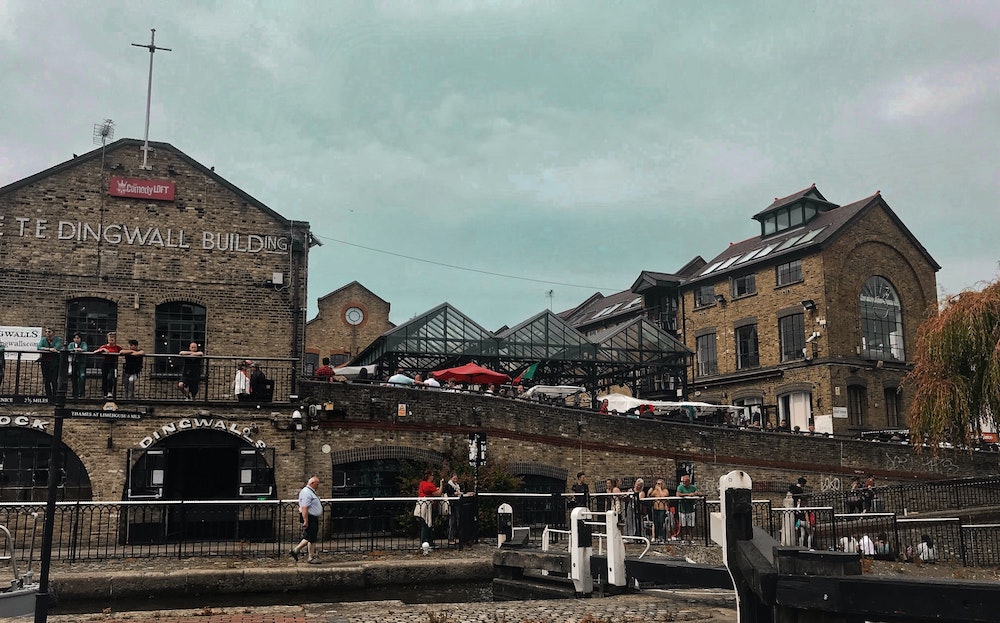 YES, you read that right. So you know how in the things you can do in Budapest, they converted ruins into bars? Well in London, they converted public toilets into pubs.
For us, this is one of those really cool things to do in London because how incredible is it to say that you were drinking at a place that was once public toilet? It couldn't get any more unique than that!
Some of the key bars to check out are Bermondsey Arts Club, WC Clapham Common, CellarDoor, and the High Cross.
It doesn't get any more fabulous than taking a luxurious day trip to Paris! Hop on a Eurostar train and visit Paris from London. It's only 2 hours away to a whole new world of sophistication and architectural beauty.
Paris is every bit romantic and one of the most fabulous things to do in London if you're looking to do a quick day trip elsewhere. Or why not make it a weekend? Just make sure to take note of these travel tips to France!
Map of Fabulous Things to Do in London
So there we have it. If you're searching for the best cool and fabulous things to do in London, then this google maps itinerary has got you covered.
London is really a must visit city in Europe that is full of hidden gems, cool surprises, cultural sites, artistic vibes and cool things to do. If you know of any other fabulous things to do in London that were not covered in this guide, let us know in the comments below!
LIKE THIS POST? PIN IT FOR LATER!
Or start searching for your next destination below