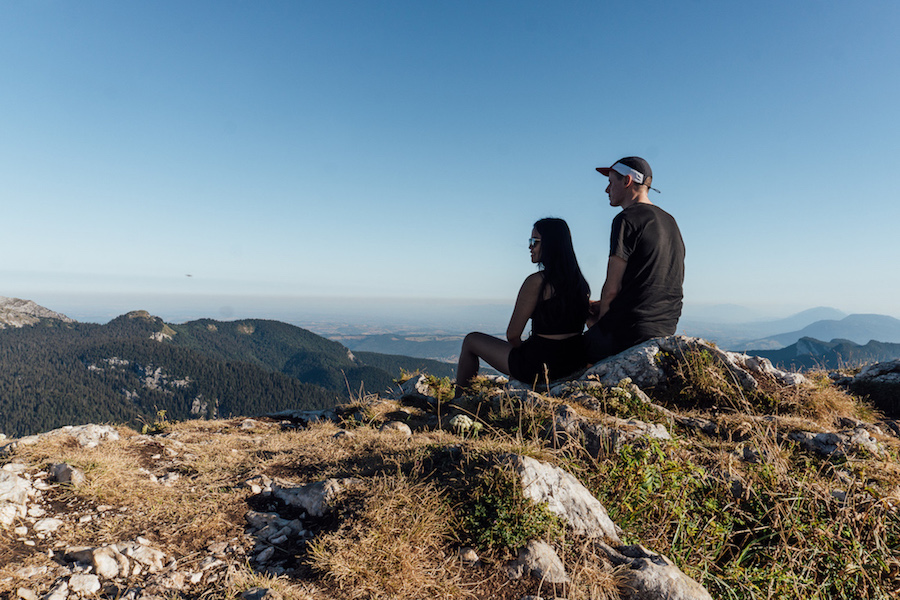 The French Alps for Digital Nomads is probably not the first choice that comes to mind, but it's a great base for anyone who is looking for an affordable and beautiful place to live in Western Europe.
These Alpine mountains provide a digital nomad experience unlike any other destination you've been. From the free activities all year round, great internet connectivity, seasonal work options, modern infrastructure, and an overall cheap cost of living – you'll be wondering why you didn't consider the Alps as a digital nomad base.
We go through everything you need to know about the French Alps for Digital Nomads. If you've been thinking it's impossible to become a digital nomad in the Alps because it's too expensive or too remote, we're here to prove you wrong.
This guide will provide you with a breakdown of our monthly cost of living, the things to do, the internet options, seasonal work available, and the disadvantages of living in the French Alps for Digital Nomads.
NO TIME TO READ? PIN IT FOR LATER!
Cost of Living in the French Alps for Digital Nomads
It might come as a surprise to some but the French Alps is actually quite cheap as a base in Western Europe. To break it down, here are a few key points on why you should choose the French Alps for Digital Nomads.
Housing in the French Alps for Digital Nomads
The cost of monthly rent is cheap for France, especially, when comparing it to bigger cities like Paris or Lyon where rent starts as high as 1,000 euros for a very small space.
In the French Alps, such as in cities like Grenoble, Chambery, Voiron, Aix-les-Bains, and in the mountain town themselves, you can find a studio for as low as 300 euros and a 1 bedroom apartment for 400 to 500 euros. We recommend Leboncoin or Seloger for apartment search.
When we say the French Alps for Digital Nomads, we mean the less touristic cities in the Alps like the ones we've mentioned above. We don't refer to Chamonix or other expensive / touristy cities in Savoie and that surround Mont Blanc.
The smaller the city or town in the Alps, the cheaper the cost of housing likely is. We can attest to this based on personal experience, because we actually moved away from the metropolitan to a more mid-sized town in the outskirts of the metropole.
In the mid-sized town, we were able to rent a loft (1 bedroom with a 2nd floor upstairs so technically 2 bedrooms) for 500 euros with a view of the Alps.
In the metropolitan (Grenoble), for a slightly higher price of 530 euros, we were able to find a beautiful large studio in the city center, which was also affordable for its price. But it was not as big as the apartment we live in now.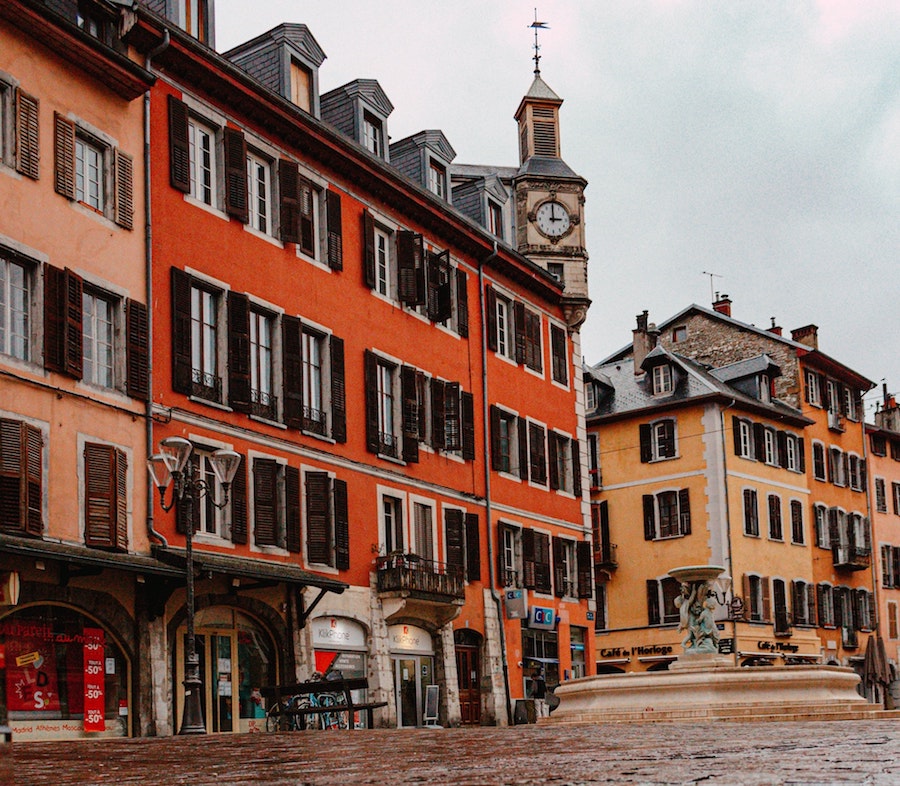 Leisure Activities in the French Alps for Digital Nomads
In another aspect, the cost of living in the French Alps for Digital Nomads can be quite low because groceries and outdoor markets are also relatively affordable.
There are many opportunities to participate in the circular economy and even get food for free. Not only are you cutting down your costs by doing so, you are also helping the environment.
Each month we spend about 200 euros in groceries, split between the two of us, makes it 100 euros each.
If you're not the type of digital nomad who will eat out often and instead cook the food yourself (especially now in COVID times where restaurants are mostly closed), then you can really live for cheap.
There are TONS of activities to do for free and that for us is the defining factor. To enjoy nature and see beautiful sights, you don't need to pay for it.
Living in the French Alps for Digital Nomads allows many opportunities to discover the outdoors at no cost. We discuss more on this topic in the succeeding section.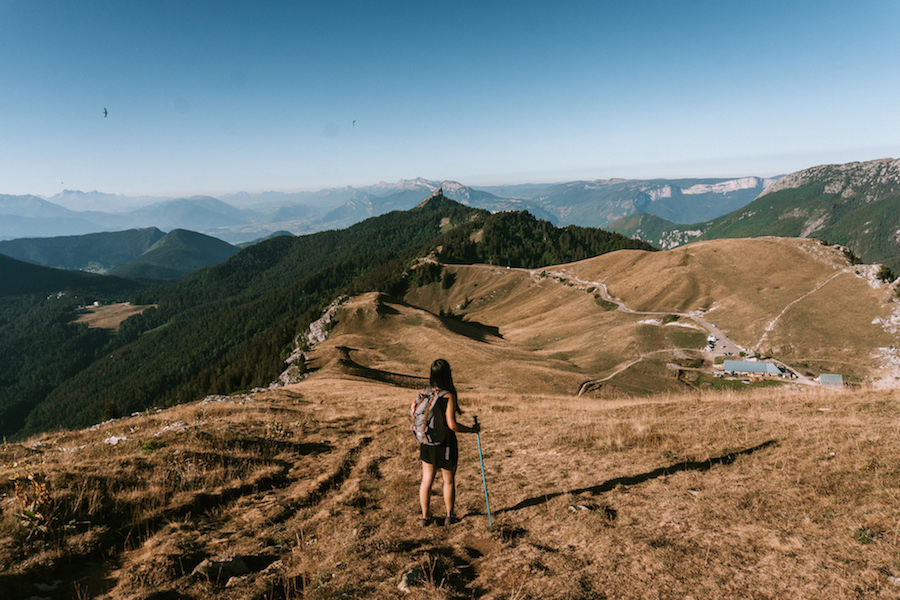 Cost Breakdown of the French Alps for Digital Nomads
We've been based in the French Alps for nearly 2 years now, but we have never spent more than 900 euros (or 450 euros per person) in our cost of living here.
We spend 500 euros in rent, 200 euros in groceries, 100 euros for utilities, and an extra 100 euros for leisure we sometimes pay for, like eating out or gas for our campervan. But everything else, we get to enjoy for free. 
Furthermore, if for example you're the type of digital nomad couple who prefers to do more activities, then you can expect the number to, nonetheless, be no more than 1200 to 1500 euros for the both of you.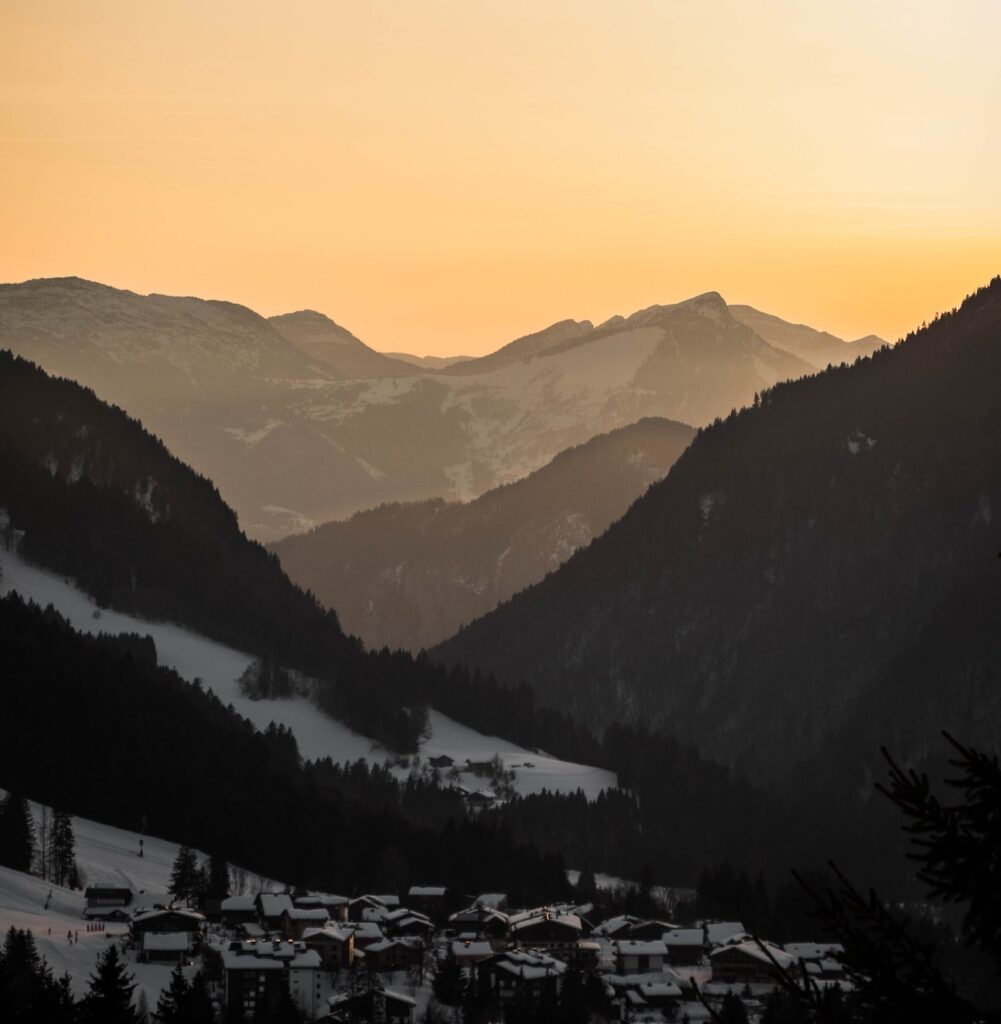 Things to do in the French Alps for Digital Nomads
As we mentioned in the earlier section, living in the French Alps for Digital Nomads is the gateway to the outdoors. If you love hiking, sledding, snowboarding, or anything that has to do with being outside – then the French Alps is really a wonder to behold. Here are some key points to break it down.
National Parks in the French Alps
The French Alps  has some of the best National Parks in the whole country and what makes it even more unique is that these National Parks or Alpine Mountains are right beside each other.
Let's take Grenoble for example, it is at the center of 3 main alpine mountains – Chartreuse, Vercors and Chamrousse – which are all accessible by public transport. Not too far away, there is also Ecrins, Pilat, Bauge, and yes, even, Mont Blanc. You will never run out of fun, free things to do.
Van Life Digital Nomad in the French Alps
If you're a van life digital nomad, then the French Alps is heaven for you. There is an infinite number of bivouac (i.e. free to stay at overnight) spots to sleep in, free services, developed camping facilities, and the sights are so unreal!
You can be sleeping in the middle of the forest or up in the mountain with snowcapped views and never get sick of the sight.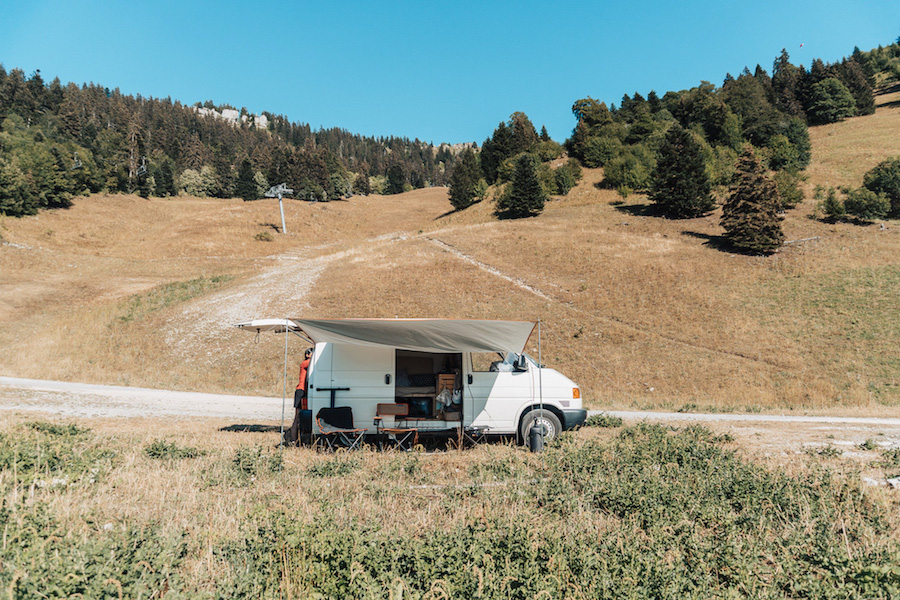 Ski Nomad in the French Alps
If you're a ski nomad and have your own gear, you can easily go up the mountain to do Nordic Skiing or avail of one of the many promotional deals to go Alpine Skiing.
Alpine Skiing is a paid activity, but many lesser known Alpine cities and ski stations (such as Villard de Lans, Lans en Vercors, Chamrousse, Col de Porte) offer lower rates to promote tourism.
You can also avail of the many promotions with Skiligne, which offers transportation and the ski pass to major mountains near Grenoble (including big stations like Alpes d'Huez and Les Deux Alpes) for as low as 24 euros.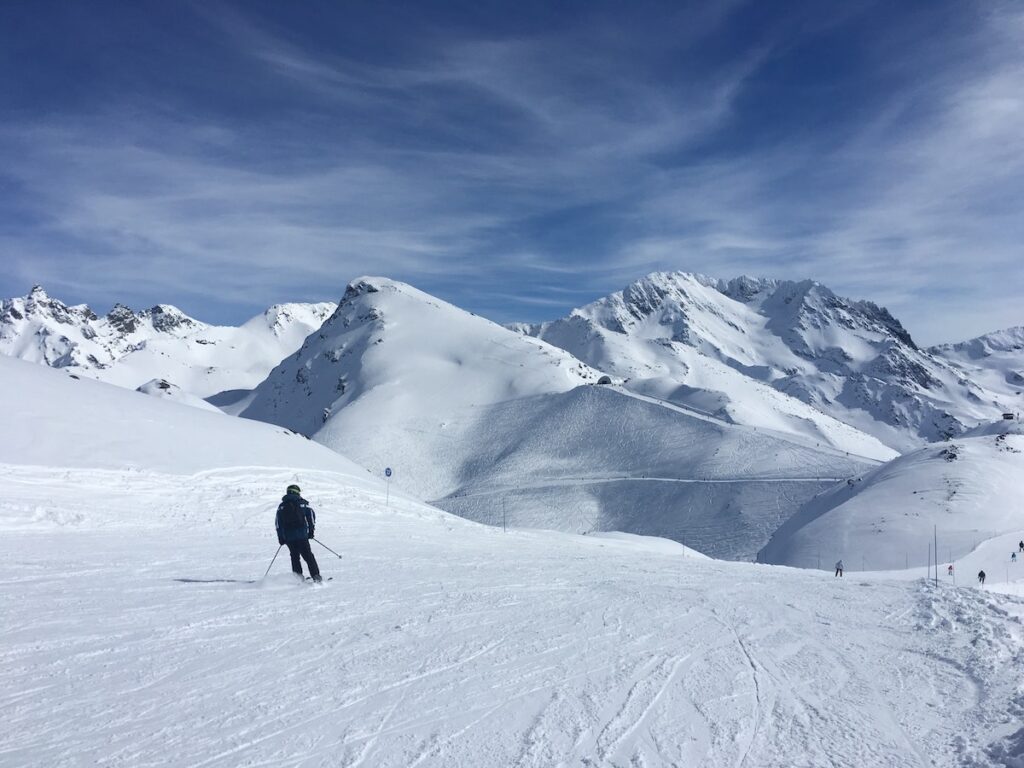 The South of France is Nearby
If you get sick of the mountains, the South of France is under 2 hours away with all the coastal cities easily reachable by public or private transportation.
It is also the gateway to seeing the beautiful lavender fields in France.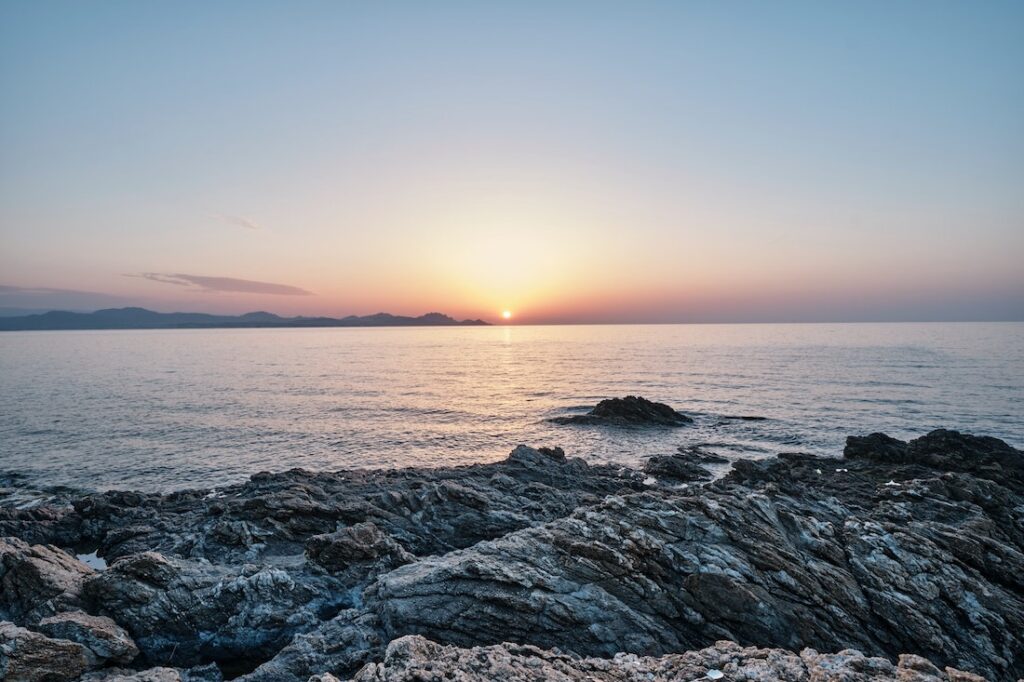 Infrastructure in the French Alps for Digital Nomads
The French Alps is quite developed all around. The surrounding cities in the Alps are well-developed, commercialized, and have really good transportation links.
Let's break it down into a few key points:
Public transportation is well-developed
When we think of nature or mountains in Southeast Asia, it means having to go through crazy itineraries to reach the destination. But the French Alps is nothing like that. It is easy to get around using various transportation methods from carpooling, hitchhiking, bus, train and tram.


The infrastructure is  modern and commercialized
Take Grenoble, for example, the city is known as an emerging tech hub in Europe, has the most incredible bike lanes and everything you would need in a city.



Coffee shops are abundant


Cafe culture is a major part of France. There are cafes everywhere where you can work from with the cost of coffee no more than 2 euros.


Co-working is slowly emerging
There is also an increasing presence of co-working spaces in the French Alps for Digital Nomads such as Cowork, Col'inn, LO79, 7th Element, and Mont Blanc Base Camp.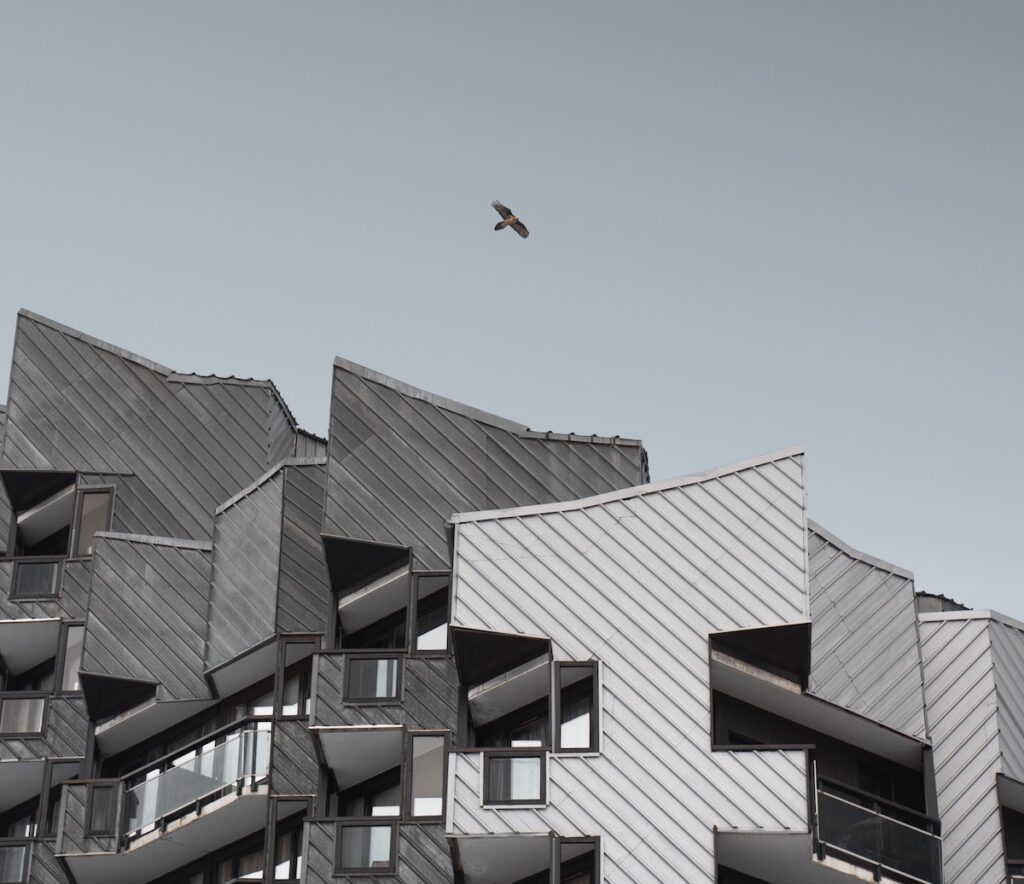 Internet in the French Alps for Digital Nomads
Hands down, France has the best internet options in Western Europe. The internet is affordable and has great connectivity even up in the mountains.
Let's break down how it works:
In our whole time based in the French Alps, we have never installed DSL or Fiber. We work, upload videos, watch Netflix and teach English using only mobile data or a mobile sim that has been inserted into a Pocket Wifi device.
Now you may be wondering how the heck is that possible? In France, there is a big market of mobile and internet providers that are all competing with each other. This competition prevents monopolies from driving prices up. Thus, you can get a mobile sim with 200 GB of data for as low as 12 to 15 euros per month. 
Additionally, this 200 GB comes with another 15 to 20 GB outside of France in the EU. So if you're on a trip to Greece, Italy, Iceland and so on, you don't have to worry about having internet because your French provider has got you covered.
To illustrate, we both have 200 GB of data (or 400 GB in total with 30 GB outside of France) each from two different French providers, SFR and Bouygues, for a total cost of 27 euros a month (15 euros for B+You by Bouygues and 12 euros for Red by SFR). That gives us more than enough amount of data for work, browsing and other internet needs, whenever and wherever we want.
These companies also do not have a lock-in period. So you can switch providers anytime you want or end your contract at any point.
Seasonal Work in the French Alps for Digital Nomads
The French Alps for Digital Nomads is a great place for travelers who are looking for additional seasonal work options on top of the online work they already do. This is especially true in the peak seasons of summer and winter.
Ski stations often hire seasonal workers from ski instructors, chefs, waiters, cashiers and so on that can speak English.
Winter also means Chalets need an extra hand. It's even possible to find an agreement with the owners to stay in the Chalet for free in exchange for helping out with guests.
Summer, on the other hand, is the  harvest season. This is the time when farms are hiring seasonal workers to help pick out fruits, nuts, flowers and other fresh produce.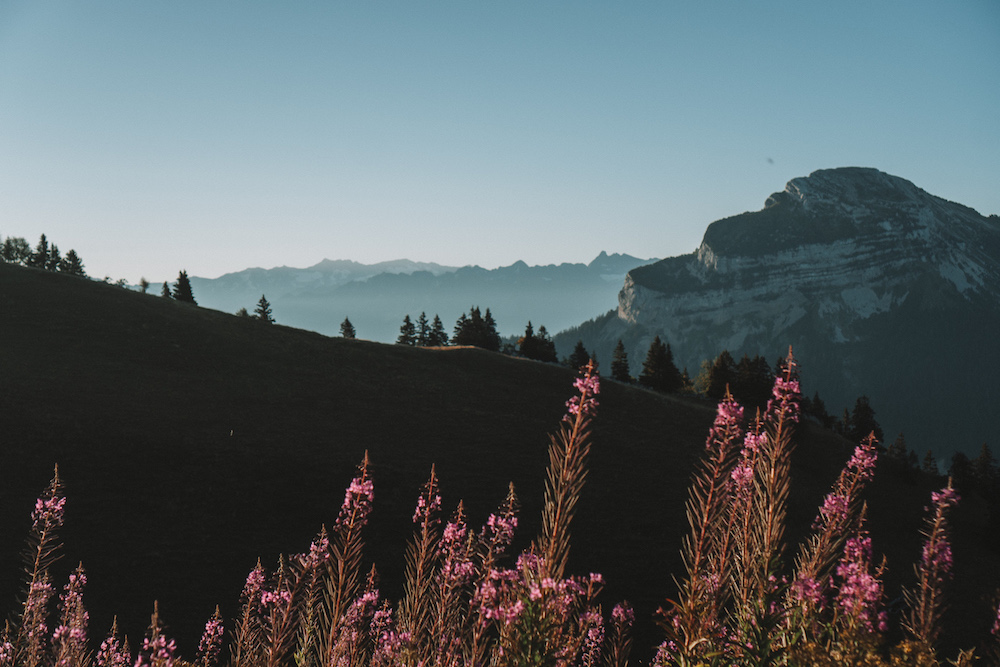 Disadvantages of the French Alps for Digital Nomads
Like with any destination, the French Alps for Digital Nomads also has some downsides that you need to consider:
Language Barriers
The French Alps is not Paris where you can totally get away with speaking English. The biggest challenge that you may encounter is the language barriers. Being in the countryside, you will be forced to speak French.


Congested Housing Market
Though accommodation is cheap, it's hard to find one from a distance and also hard to find one when you arrive. It may help to stay in an an Airbnb first.


Bureaucracy in France
There is a lot of administrative matters and paperwork revolved around renting an apartment. It becomes especially harder if you don't speak French.


Non-Existent Digital Nomad Community
There's not so much of a nomad community in the French Alps so if you're looking for people with a similar lifestyle who work online and travel often, you won't probably find many of them. But there are a lot of outdoor enthusiasts to make friends with so that makes up for it.


Intense Weather Conditions
The weather can be quite intense. Winters are very cold reaching up to negative degrees, while Summer is extremely hot reaching up to 40 degrees.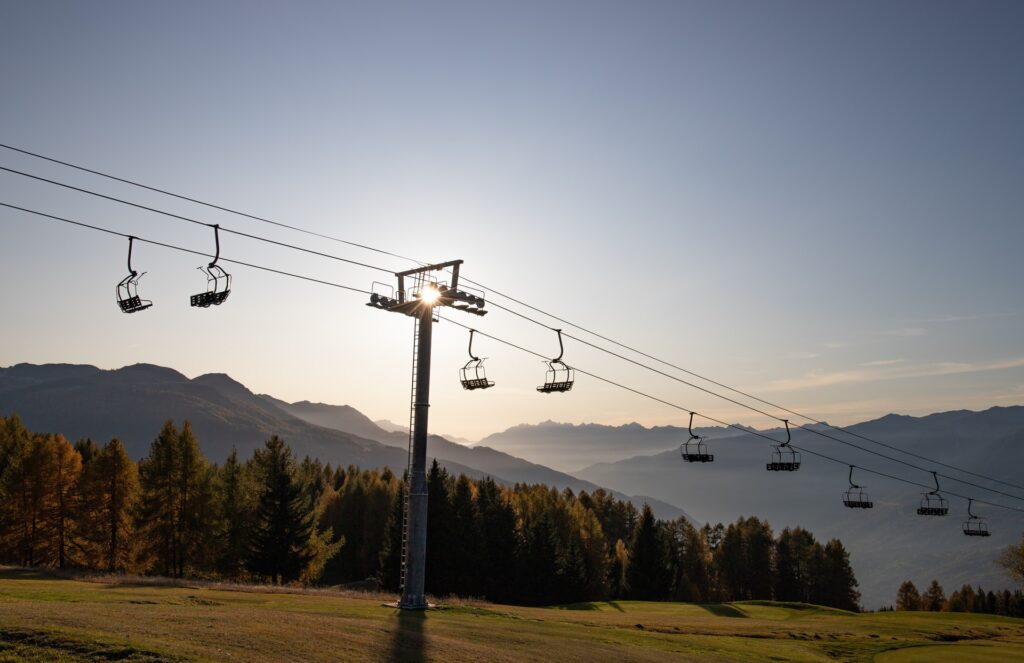 Final Thoughts on the French Alps for Digital Nomads
So there you have it! We hope this guide has provided you some insights on the French Alps for Digital Nomads. It's truly a great base to consider when thinking about it from a bigger perspective.
If you've been researching on a great hub that mixes nature, outdoors, yet still modern and quite affordable in Western Europe – then the French Alps is a great hub to look into.
What about you? Have you ever been to the French Alps and tried living here as a Digital Nomad? If not, has our guide convinced you to try it? Let us know your digital nomad experiences and questions in the comments below!
LIKE THIS POST? PIN IT FOR LATER!
Or start searching for your next destination below