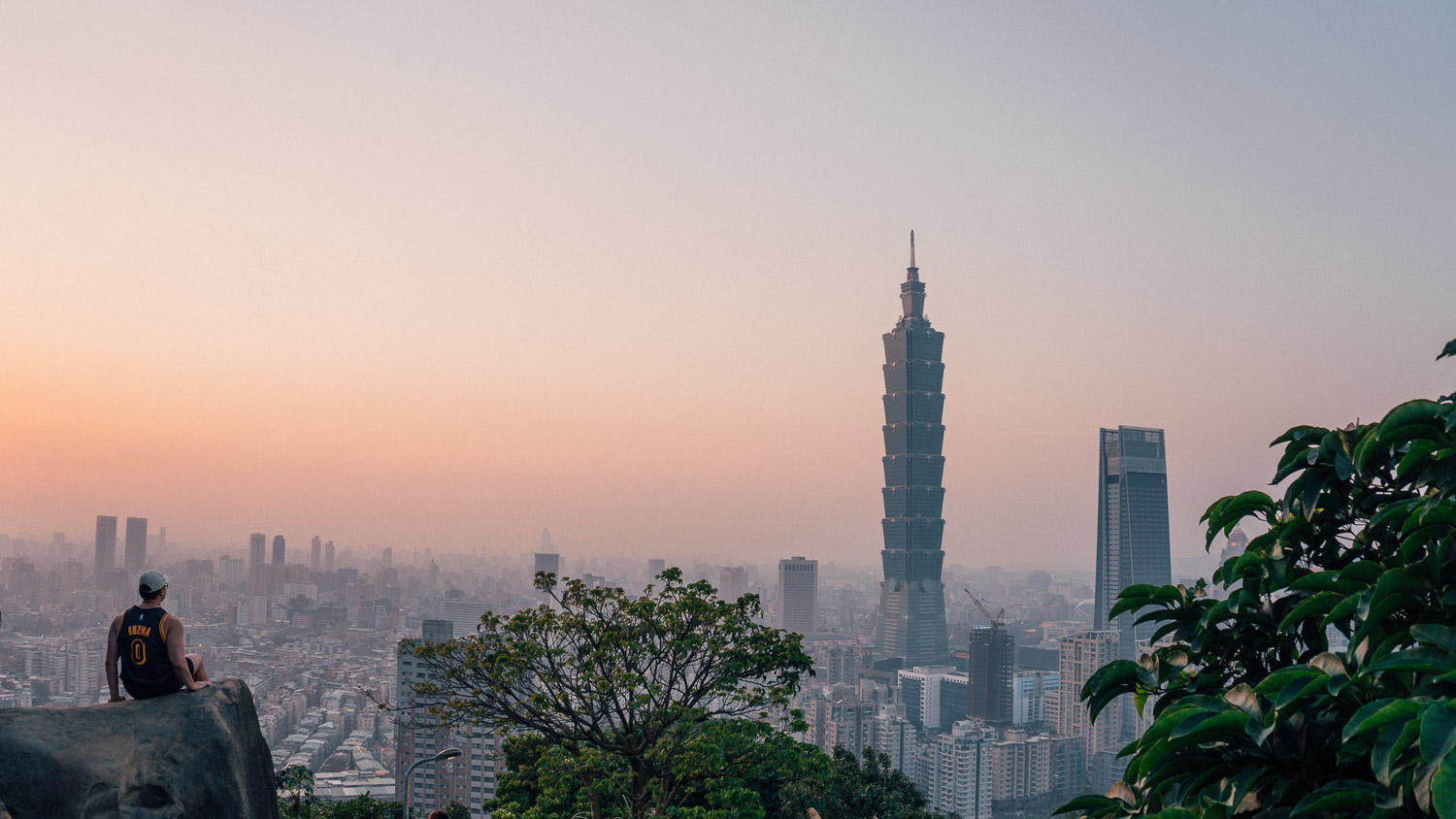 In this Taipei Digital Nomad Guide, we go through why Taipei should be your next digital nomad base and provide you with free maps that you can use to discover places to eat, co-work, and plan your getaways.
Taipei has been consistently ranked as one of the top hubs in Asia for digital nomads. And it's no mystery why – from its mega city vibe to its modern infrastructure, relatively cheaper cost of living, and unique culture, there's so many reasons why you should consider living in this eclectic city.
If you've ever wanted to live in a futuristic city with Chinese and Japanese influences, then Taipei is truly the best city for you. It has it all without the expensive cost of living in Japan, and the internet restrictions of China.
Beyond that, the capital of Taiwan has many more reasons to become the perfect hub for digital nomads. Let's go through everything you need to know in this Taipei Digital Nomad Guide!
NO TIME TO READ OUR TAIPEI DIGITAL NOMAD GUIDE? PIN IT FOR LATER!
Digital Nomads in Taipei have many places to work from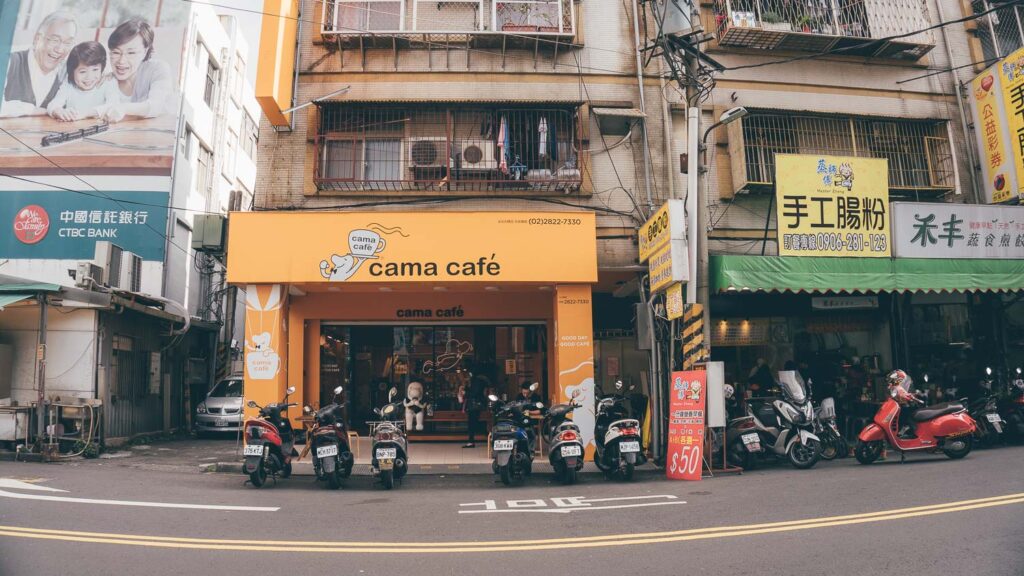 In Taipei, you'll find plenty of original and cosy cafés to get some work done.
We'd probably recommend the district of Da An, which has plenty of them. 917 How's Coffee and Yaboo are our favorite picks.
If you find yourself closer to Taipei 101 and the Linjiang Night Market, OROMO Café is a must, as they have unique coffee blends and an interesting decoration. It's truly one of our favorite cafés to get some work done.
If all fails, you'll find chains such as Louisa Coffee or Starbucks, which are laptop friendly, with strong wifi and outlets.
Taipei also has a handful of coworking spaces such as Futureward Central or Impact Hub.
Below is a map of the aforementioned best places to work in Taipei for Digital Nomads.
Digital Nomads in Taipei have access to well-developed infrastructure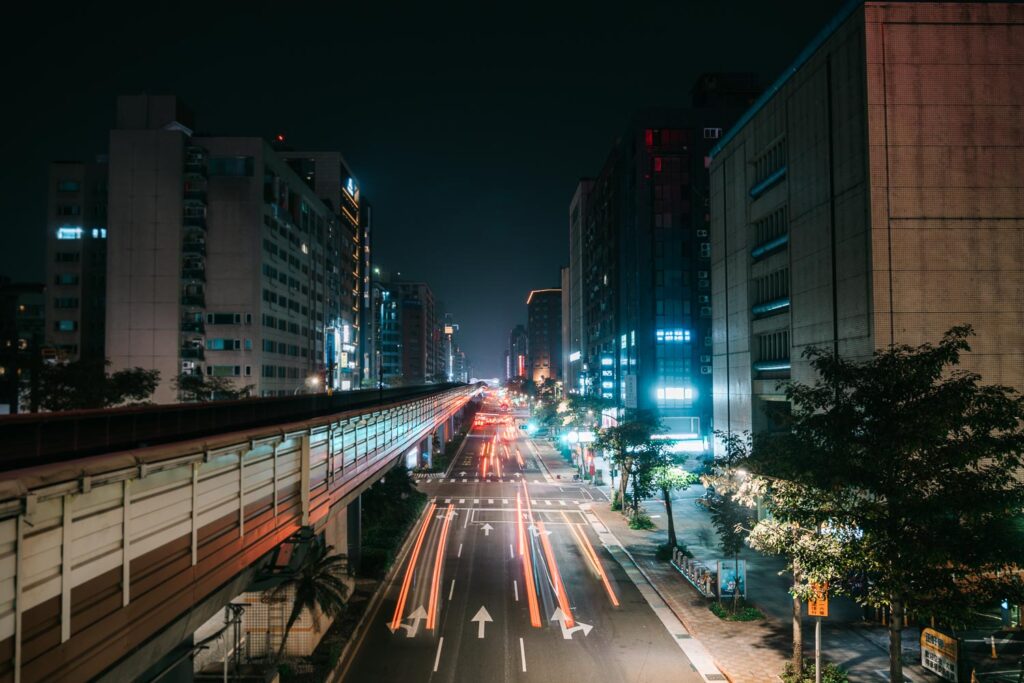 If you enjoy spending time in the city, Taipei makes it really easy for you to get around! It has an extensive network of buses and metro lines (MRT), which are really affordable given the quality of the network. We found the metro system even more impressive than in Japan, and that says a lot! It is sparkling clean and people are very disciplined using it.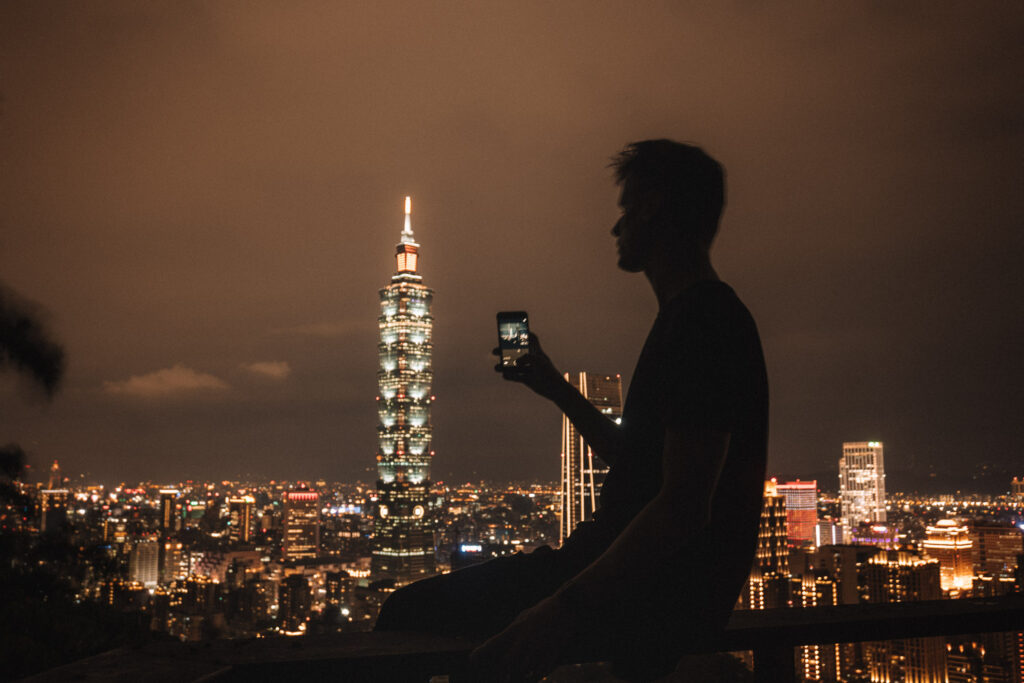 And if you are an avid cyclist, it's probably the best city in Asia for that: there is an extensive and safe network of bike lanes, as well as a bike rental scheme.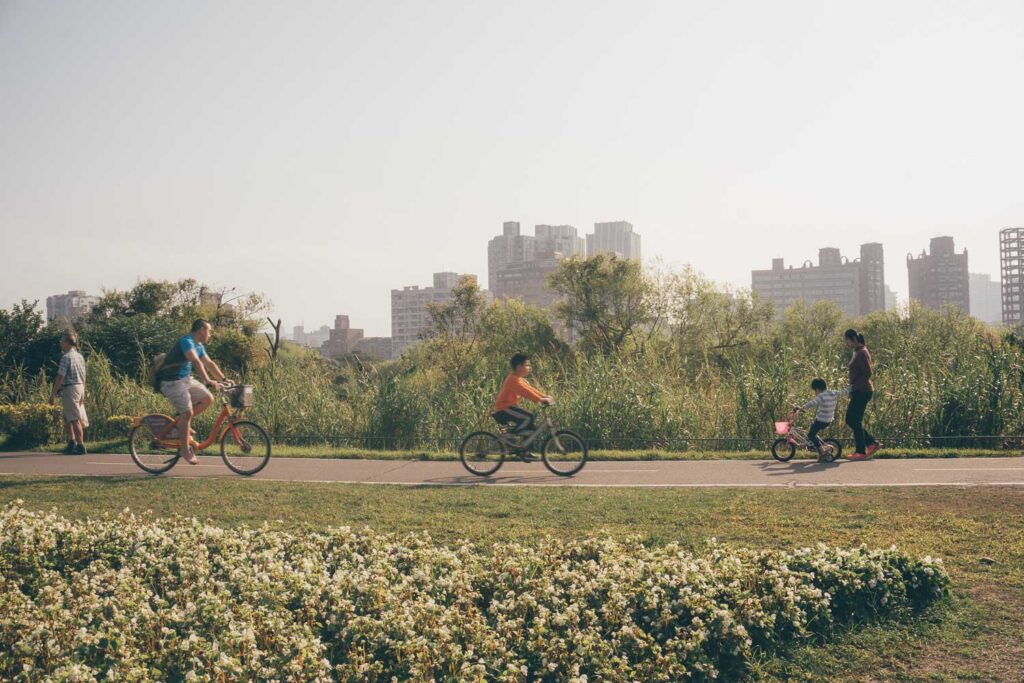 Digital Nomads in Taipei can enjoy the best (street) food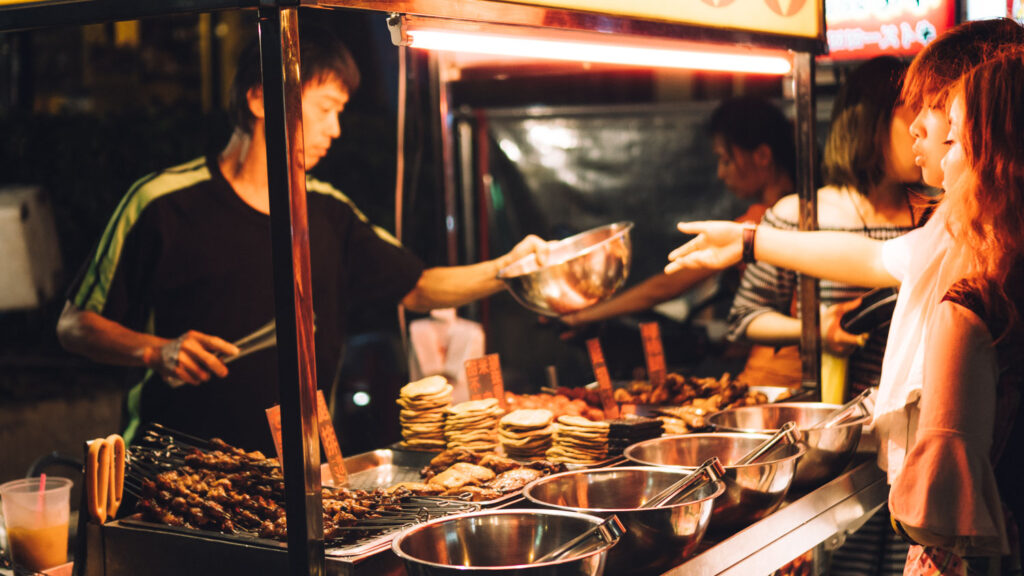 In Taipei, street food is abundant and delicious. Everywhere, you'll manage to find snacks and meals such as oyster vermicelli, fried dumplings, scallion pancake, barbecue sticks and more!
In fact, Taiwan is equally famous for its night markets, and the capital makes no exception! You'll find them everywhere in the city at fixed location until late at night. A stop at the night market can totally be your dinner stop. It is perfect for digital nomads who work late due to timezone constraints: there will always be something open to grab dinner in Taipei after restaurants close.
Of course, dine-in restaurants are also worth it, with signature dishes such as Taiwanese beef noodles or the exquisite Xiaolong Bao.
We've gathered our favorite night markets as seen on our Taipei Digital Nomad map below.
Taipei for Digital Nomads means a lot of getaway possibilities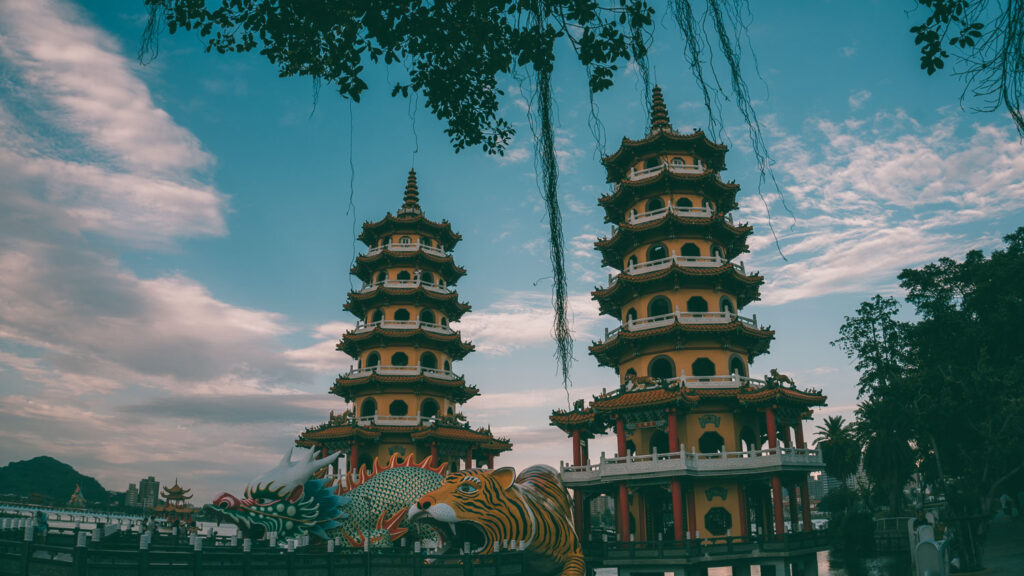 If you feel like you want to escape the city, you don't have to go really far! Thanks to its amazing public transport system we mentioned earlier, you'll be able to reach the coast, the mountains and even hot springs!
Our favorite day trips from Taipei include the following:
Yangmingshan National Park – for hiking and nature lovers
Beitou Hot Springs – a natural environment to relax
Maokong Village -for tea lovers
Tamsui – for coastal views and night markets
If you'd like to go further, you can easily take the blazing fast High Speed Rail (a replica of the Japanese Shinkansen) or a local train to explore the rest of the island:
Houtong – the cat village
Tainan – historical and former capital
Kaohsiung – buzzling city, the second biggest city in Taiwan
Kenting – a surf and diving town at the southern tip of the island 
In this Taipei Digital Nomad Guide, we've provided you a map of these getaway destinations below.
Taipei is a relatively affordable hub for digital nomads in Taiwan
Everything that was said above comes at a relatively affordable price. Street food, transportation are in fact quite cheap for what you get. We would say Taipei is the right balance between East (Tokyo, Seoul) and South East Asia (Saigon, Bangkok). 
We've found temporary housing to be on the expensive side, but you still get a bang for your buck living in Taipei. 
For an estimate of the cost of living for a Taipei Digital Nomad, we'd suggest having a look at Numbeo or Nomadlist.
Our tip: Rent a room instead of an apartment to lower down the bill. You'll rarely need a kitchen as the food is cheap and abundant in Taipei.
Taipei Digital Nomad: A Look into the Disadvantages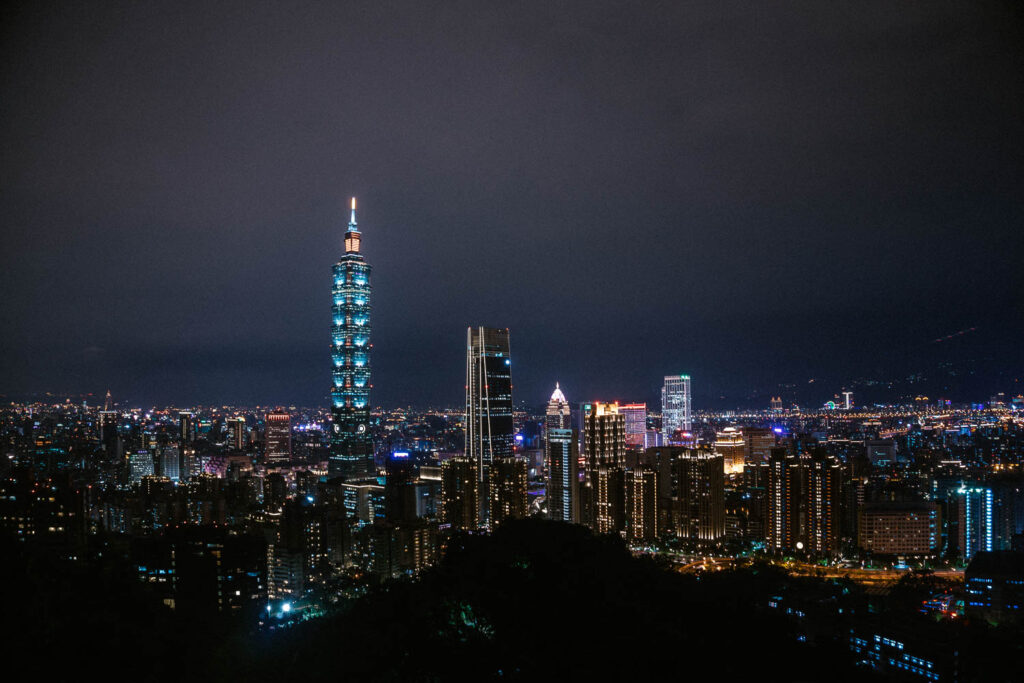 No digital nomad destination is perfect. While it's often up to people's preferences, here's why we think Taipei can be a bit more difficult to settle in as a digital nomad:
Language barrier
If you don't speak Mandarin Chinese, it's going to be quite complicated. While you are more likely to find people who speak a bit English as you are in the capital, you will be pointing at signs and use google translate most often than not. It can be frustrating to order on your own but it's still manageable.

Our tip: Get a beginner Chinese class and learn a few words to get by (hello, thank you, numbers, this or that, etc).


Cost of living
Taipei remains affordable for western standards and is great value given what the city has to offer. Although, it's not one of Asia's cheapest places. If your previous destination was Vietnam or Indonesia, you might be surprised by the cost of accommodation and taxis.

Our tip: Reliable public transport and small restaurants still make it possible to live on a budget in Taipei. You can also go to other places on the island, where the cost of living is lower. Finding a temporary house share is also an idea to lower down the bill.


Entertainment
Don't get mistaken, Taipei is a bustling city. But when it comes to entertainment, it seems a bit more quiet than Bangkok for instance. The language barrier can also be an issue if you want to hang out at local spots. That being said, there are still plenty of really cool venues and bars to be found, such as Triangle, IKON or the Wall (for live music).
Conclusion: Why Choose Taipei Taiwan for Digital Nomads
It's no wonder why Taipei has been ranked as one of the top digital nomad hubs in the world. It has it all from a variety of cafes and co-working spaces, well-developed infrastructure, delicious food, fun getaway possibilities, and a relatively affordable cost of living.
While the language barriers can often make it difficult, the people are friendly and are always willing to help out, should you ever feel lost in translation. 
Nonetheless, we hope this Taipei Digital Nomad Guide, along with maps that we have created, can help you in your journey to working remotely and traveling around this amazing country. 
What about you? Have you ever visited Taipei or lived there as a digital nomad? We'd love to hear about your travel stories as a Taipei Digital Nomad in the comments below!
LIKED OUR TAIPEI DIGITAL NOMAD GUIDE? PIN IT FOR LATER!
Or start searching for your next destination below