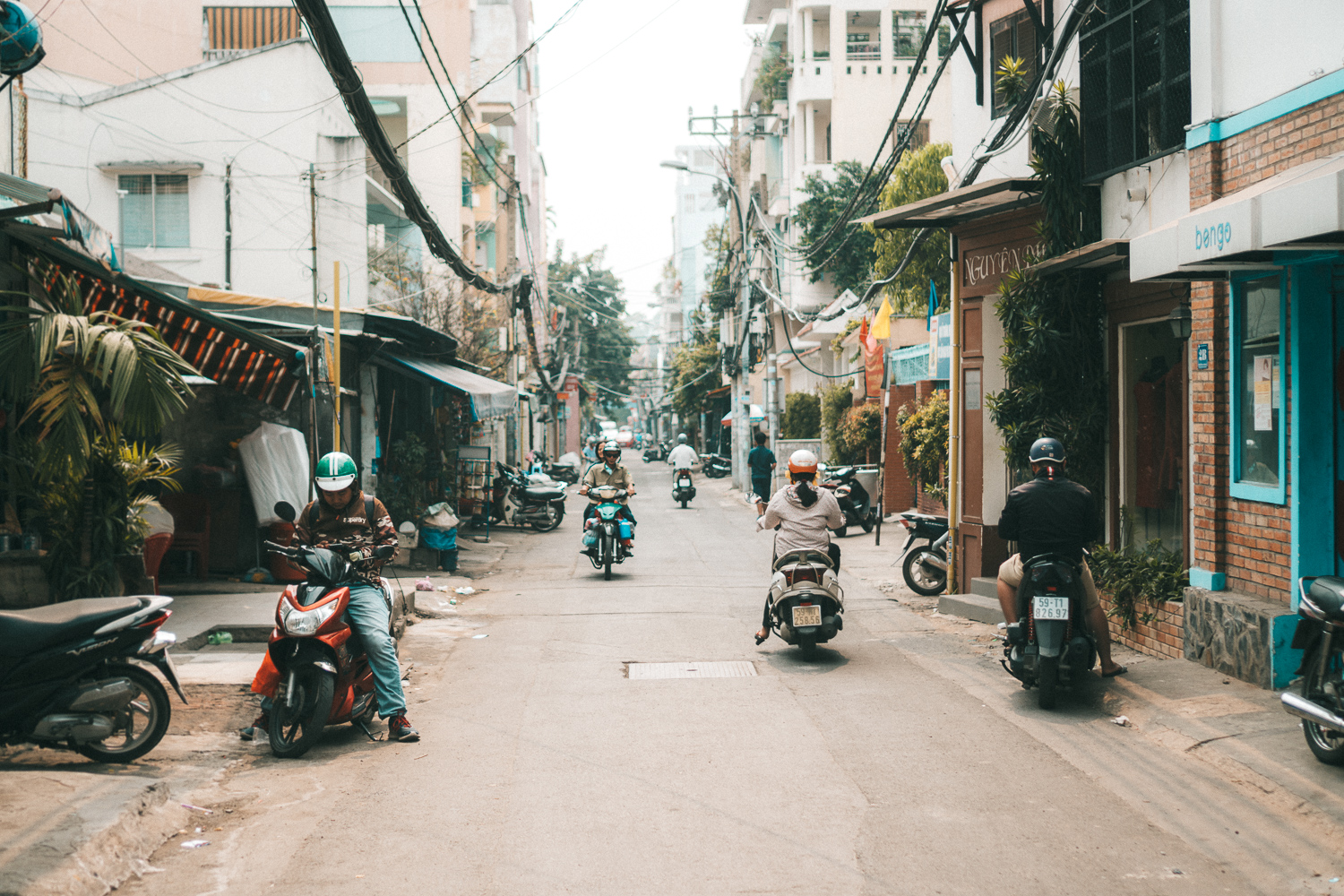 Vietnam has it all as a holiday destination. From unique culture, friendly locals, great signature food and sunny weather. After months spent there, we also found out it was a great destination, if not the best country for digital nomads for various reasons.
There are many hubs in Vietnam, where working remotely is a breeze, unlike other destinations in Southeast Asia. Here are our 5 reasons why Vietnam is the best country for digital nomads. It's an amazing experience to be working remotely in Vietnam and embracing a new culture. If you've been thinking about it, we highly recommend that you go for it!
NO TIME TO READ? PIN IT FOR LATER!
Working Remotely in Vietnam
Reliable mobile data, free wifi and café culture
First of all, free WiFi is something very common in Vietnamese cities. Particularly in cities like Ho Chi Minh City, Hanoi, Da Nang, Nha Trang or Da Lat. You'll find it in rentals but especially in cafés. This is one of the top reasons why Vietnam is the best country for digital nomads – because you have fast internet everywhere! If you are working remotely in Vietnam, you know that having good internet is a defining factor in any destination you will stay at.
Internet is part of the Vietnamese culture. Chains like The Coffee House, Highlands, Cong, Starbucks but also smaller cafés are perfect to get some work done. They have wifi and even air conditioning included.
Speaking of mobile data, we got a 30-day plan with Mobifone for 9$. This will get you 30 days and 60 GB of high speed data (2 GB every day). Bigger plans exist but we didn't need them since we had wifi at our Airbnb.
The Affordable Cost of Living in Vietnam
Eating out, working at cafés and taking cabs is really cheap
One thing we love about Vietnam is that the relatively low cost of living allows us to use services and do activities we couldn't really afford back home, such as eating out every day, going out for drinks or getting around using taxis whenever we need it.
The fact that social activities cost less make the nomadic experience a whole lot better and less stressful, and you really get to discover the local culture (especially the food, as Vietnamese is one of the best in Asia). This for us really defines one of the many reasons why Vietnam is the best country for digital nomads and why we have loved working remotely in Vietnam.
Easy to Find Apartment Rentals in Vietnam
Great long-term rates in any accommodation type you choose
The aforementioned hubs also come with different options for short term rental.
The first option is to snatch good deals on Airbnb with a monthly discount. Some listing are sometimes 50% cheaper than the daily rate.
For good value apartments and longer stay, we would also suggest searching on Facebook groups (Housing for Expats and Locals / Housing in Saigon). We tried that route and got to choose among a few listings after some research. Apartments are easy to find and you can often move in within a day.
Hotels or guest houses also offer monthly rates when you ask directly. If you don't want to pre-book, we'd definitely get a room for a the first few nights before finding your new temporary home in Vietnam.
For example, we've found studio apartments in Ho Chi Minh City for about 250$ to 300$ per month. Crazy right? It's why we think Vietnam is the best country for digital nomads! It's also worth mentioning that a kitchen isn't always mandatory, as Vietnam has a lot of affordable options for eating out at any time of the day. You can be working remotely in Vietnam but also enjoying everything that it has to offer.
Networking Opportunities and the Young Population in Vietnam
English-speaking population and large expat network
There are many remote workers and digital entrepreneurs who chose Vietnam as their base, adding to the top reasons why Vietnam is the best country for digital nomads. You can also expect locals to be fluent in English.
Many businesses targeting locals as well as visitors started to sprout, such as coworking spaces, cafés or gyms, which makes working remotely in Vietnam an enjoyable and welcomed experience. There is also a vibrant nightlife in Hanoi and Saigon for instance. We've found it a very mixed community, unlike in other countries where expats, visitors and locals were not really interacting with each other.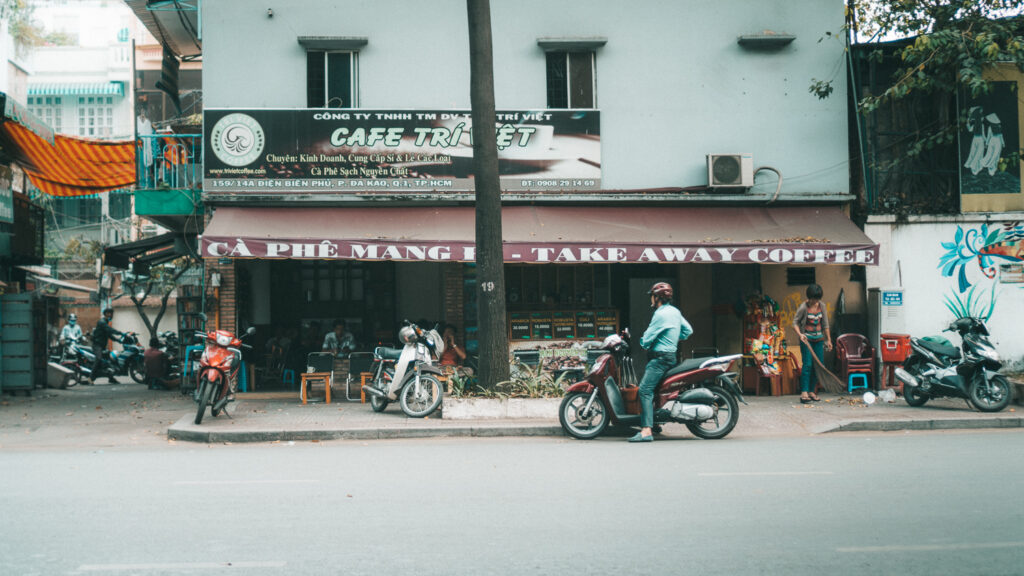 Long-Term Tourist Visas in Vietnam and Border Runs
Visa is easy to apply for, long-term and affordable
Sure, there are countries where it's possible to stay longer without having to do visa runs. But here in Vietnam, we can get 1 to 3 months visas (for Western European citizens) for about 35 $. Having entered the country multiple times, I have never been questioned the immigration officials.
Getting a tourist visa for Vietnam can be done at the Vietnamese embassy of the country you are in, but it's way easier to get a Visa on arrival. You only need an invitation letter from an approved travel agency, which can cost as low as 10$. Make sure to print it, along with a photo ID picture and 25 USD for the 1 month visa (or the Vietnamese Dong equivalent).
On the other hand, for Filipino nationals, there is no visa and entry is completely free for 14 days. You just need to go on border runs, which isn't so hard considering Vietnam is bordered by many other great Southeast Asian countries. It truly makes this one of the top 5 reasons why Vietnam is the best country for digital nomads.
Conclusion: Why Vietnam is the Best Country for Digital Nomads?
We honestly think that Vietnam is the best country for digital nomads – it has great weather, awesome scenery, affordable food, lively nightlife and cheap accommodation. Most importantly, there are a lot of places to work from, great network connectivity, and it's easy to get around.
There are many places in this country we haven't explored yet and hope to make it a temporary base for the future. We think working remotely in Vietnam is one of the best experiences you can have.
How about you? Have you had to chance to put down your suitcase and be engaged in working remotely in Vietnam yet? What aspect of it did you enjoy the most? Let us know your top reasons why Vietnam is the best country for digital nomads in the comments below!
LIKE THIS POST? PIN IT FOR LATER!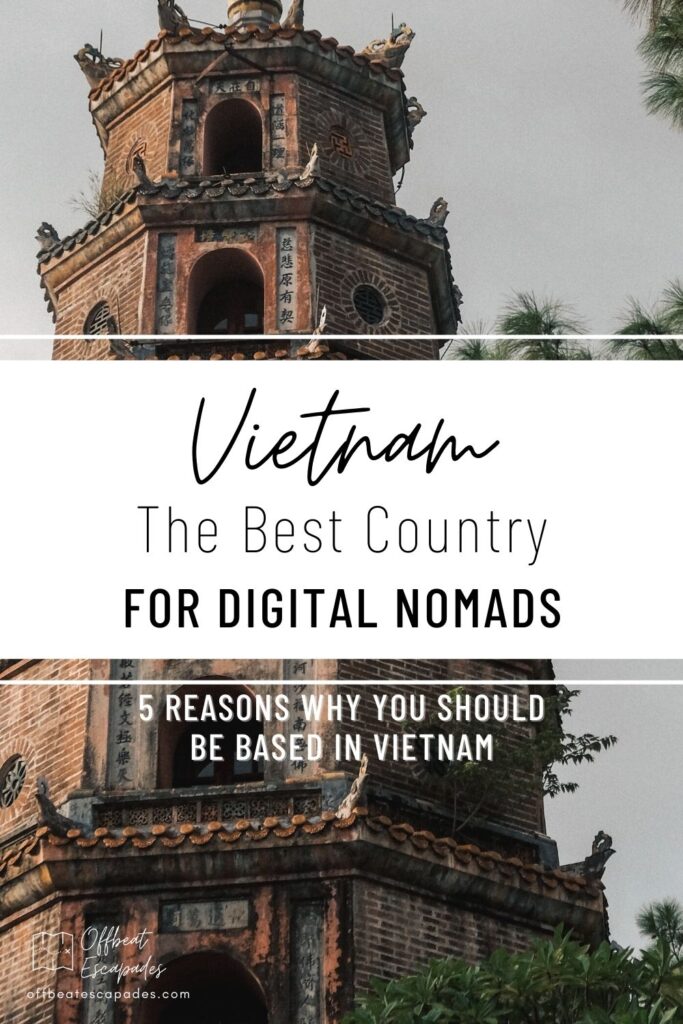 Or start searching for your next destination below