Aït Ben Haddou is a fortified city located in the foothills of the Atlas Mountains in Morocco. It is a UNESCO World Heritage site and a popular tourist destination due to the many blockbuster Hollywood movies that have been filmed in this town.
But even with all its fame, is Aït Ben Haddou really worth visiting?
In this blog article, we will explore the history, culture, how to get there, where to stay, and attractions of this ancient village to help you make an informed decision.
NO TIME TO READ? PIN IT FOR LATER!
History of Aït Ben Haddou
Aït Ben Haddou is believed to have been built in the 17th century by the Berber tribe of Aït Atta. The town was strategically located along the ancient caravan route between Marrakech and the Sahara Desert. 
Aït Ben Haddou was an important stopover for traders, who would rest and stock up on supplies before continuing their journey.
Over the centuries, Aït Ben Haddou was ruled by various tribes and families, each leaving their mark on the city. The city's architecture reflects a blend of Berber, Arabic, and Saharan styles. 
The town's fame reached its peak during the 20th century, when it was used as a location for many Hollywood movies, including Lawrence of Arabia, Gladiator, and Game of Thrones.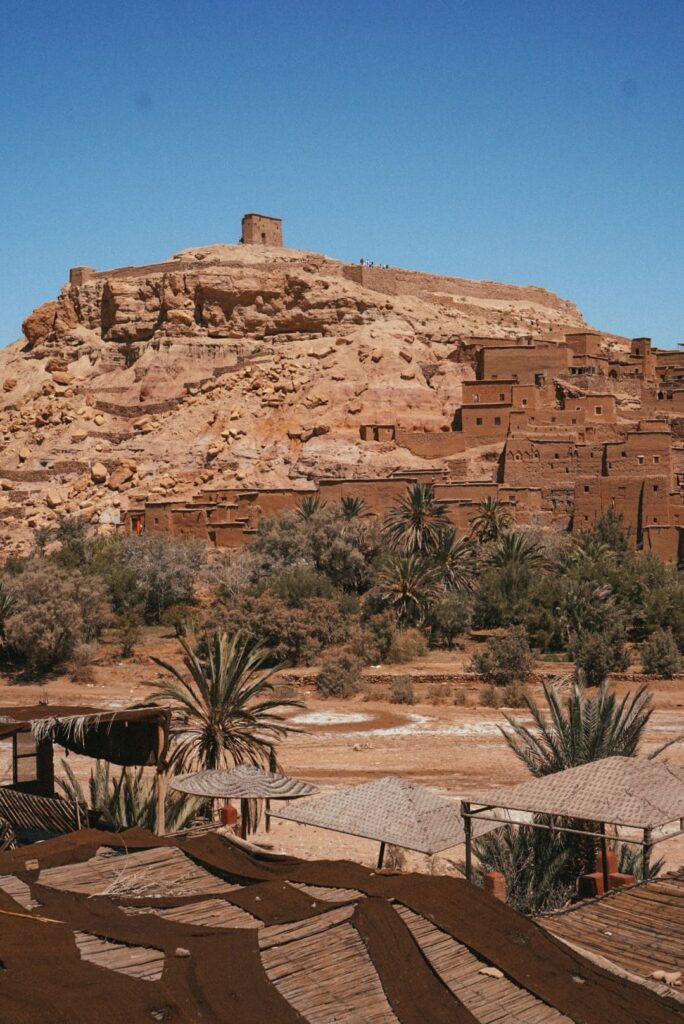 How to Get to Aït Ben Haddou
Aït Ben Haddou is located approximately 190 kilometers southeast of Marrakech. While it may seem like a remote location, getting to Aït Ben Haddou is relatively easy. 
The most common way to get to Aït Ben Haddou is by car. If you are coming from Marrakech, you can rent a car or hire a taxi to take you there.
The journey takes approximately 3-4 hours, depending on traffic and road conditions. The road from Marrakech to Aït Ben Haddou is generally in good condition so the drive is quite straightforward.
BUT when you reach the Atlas Mountains, you will be driving through some winding mountain roads, so it can be challenging to drive for inexperienced drivers.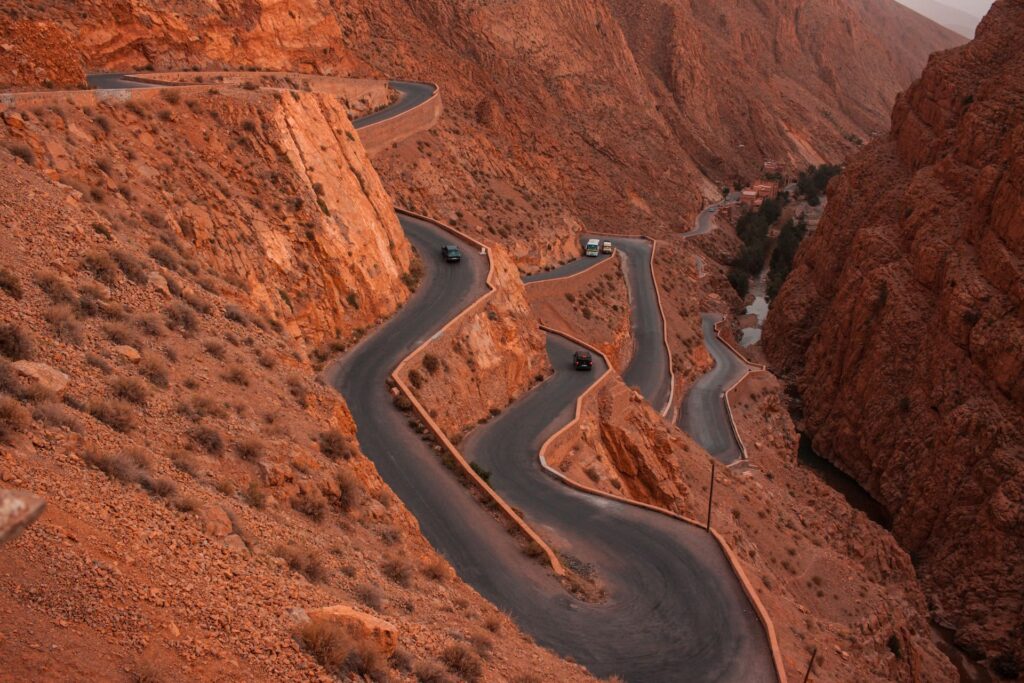 Shared group tours are a popular option for budget travelers, as they are affordable and provide transportation as well as a guided tour.
These tours typically operate in a minibus or van and can accommodate from 12 to 20 passengers.
They also usually include a stop at a local restaurant for lunch and a visit to the nearby Ouarzazate Film Studios. You can also join a group tour which has an overnight stay in the Zagora Desert.
If you prefer a more comfortable and convenient way to travel to Aït Ben Haddou, you can book a private tour. 
Private tours offer door-to-door service, and they can be customized to your needs and preferences. Although they are more expensive than other options, they offer a more personalized and hassle-free experience.
It's great if you want to maximize your time and not feel like you're going from spot A to spot B and so on, which you would normally experience in a shared group tour.
Is it Worth Visiting Aït Ben Haddou?
Aït Ben Haddou is home to the Berber Community
One of the positive responses to answer the question is Aït Ben Haddou worth visiting is this: you get to learn about the life of the Berbers.
This town is home to a vibrant Berber community, who have lived in the city for centuries. The Berbers are known for their hospitality, and visitors can experience this firsthand by staying in one of the many traditional guesthouses.
Different guesthouses, which we detail later in this article, offer a glimpse into the Berber culture, with their mud-brick architecture, colorful textiles, and delicious Moroccan cuisine.
You also get to witness traditional Berber crafts, such as pottery, carpet weaving, and embroidery. These crafts have been passed down from generation to generation and are an important part of their culture.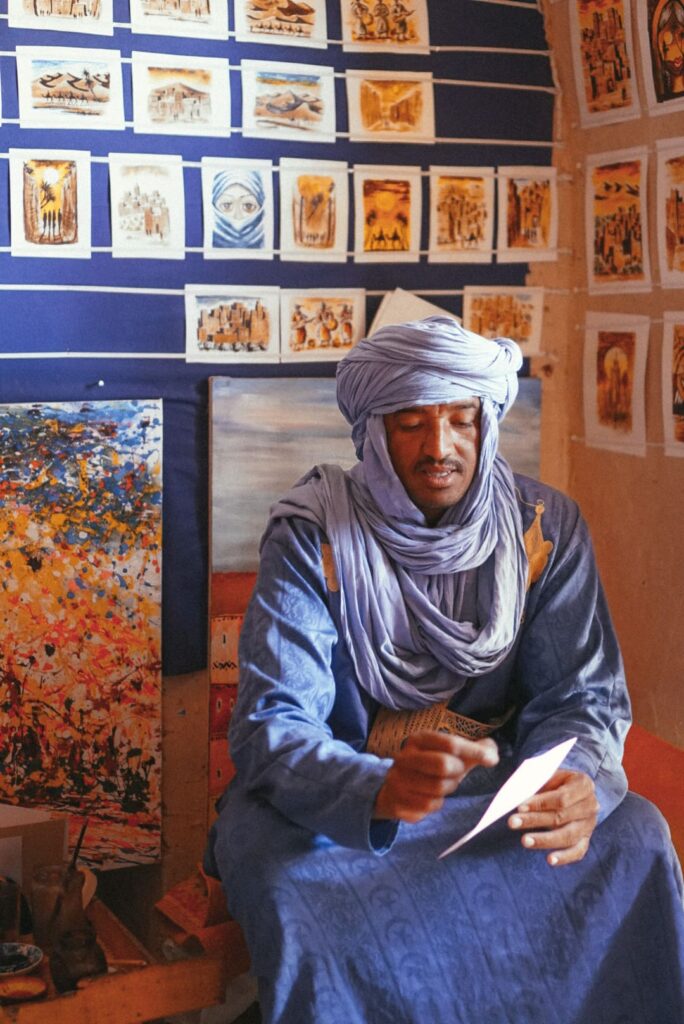 Visit the Fortified Town of Aït Ben Haddou
Aït Ben Haddou's main attraction is its ancient fortified city. The city is made up of several "kasbahs" (fortresses), which are connected by narrow alleys and staircases. 
The kasbahs are made of mud bricks and are adorned with intricate carvings and decorations. Once you reach the top of the town in one of these kasbahs, you are gifted with a stunning view of the surrounding landscape and the Altas mountains beyond.
Discover the surrounding Atlas Mountains
The town is located near the Atlas Mountains, which offers breathtaking scenery and hiking opportunities.
Here, visitors can take a guided tour of the mountains or explore on their own.
The nearby Ouarzazate City, known as the "Gateway to the Sahara," is also worth a visit. It is home to the Taourirt Kasbah, a UNESCO World Heritage Site, and the Atlas Film Studios, where many Hollywood movies were filmed.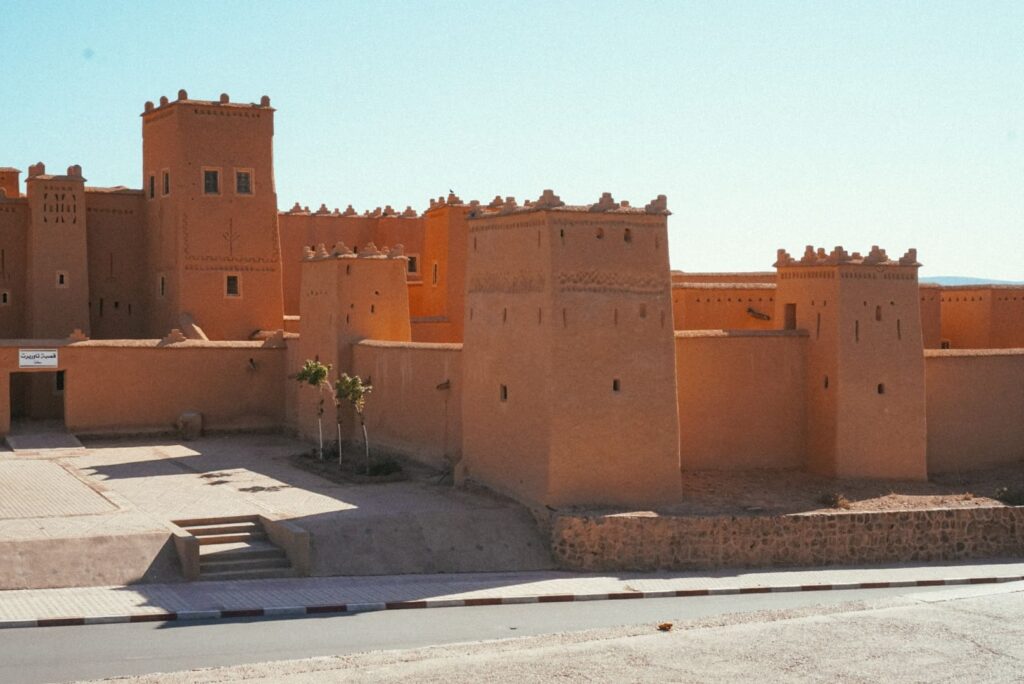 Aït Ben Haddou in the Game of Thrones
One of the things that bring travelers to Aït Ben Haddou is that it is the location where many Hollywood blockbusters were filmed. One of them is the Game of Thrones.
It was featured in the third season of this hit TV series. The site was used as a filming location for the city of Yunkai, which is one of the three great slave cities of the Bay of Dragons.
The scenes that were filmed in Aït Ben Haddou include the arrival of Daenerys Targaryen and her army at Yunkai, the negotiations with the slave masters, and the liberation of the city.
These were filmed in various locations around the town, including the narrow streets and alleys, the gates and walls, and the surrounding desert.
BONUS TIP: If you get a tour guide for your visit, he will explain to you all the fun facts about different Hollywood films and series that were shot in this beautiful town.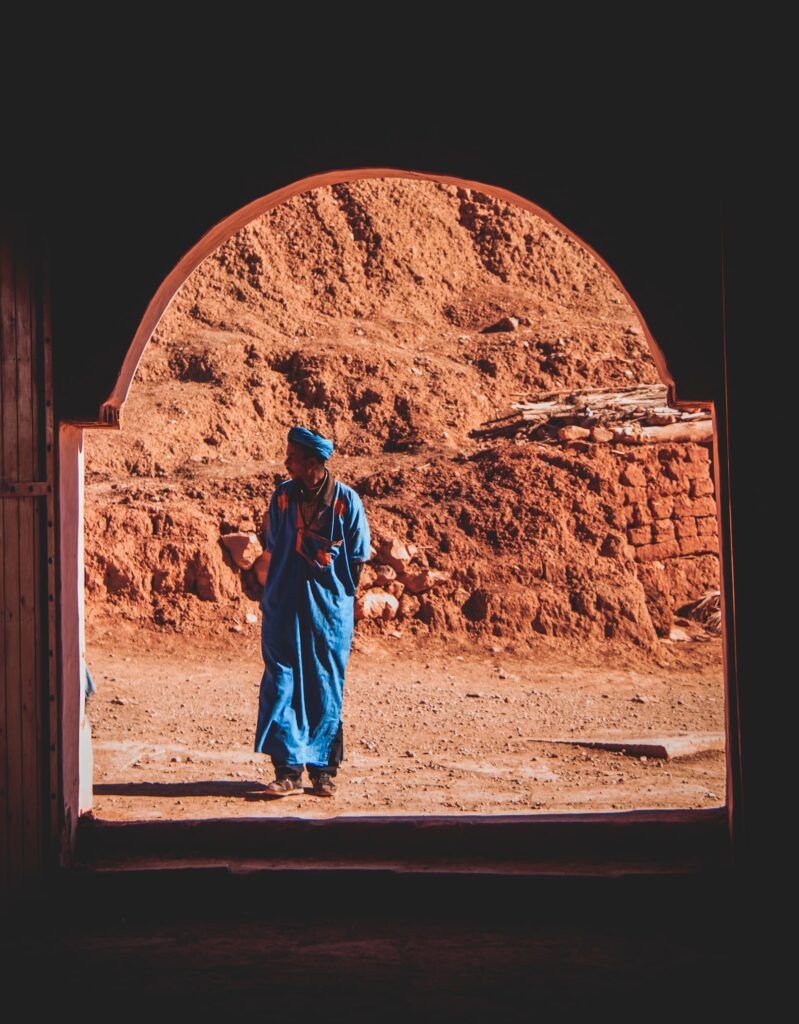 Below we have compiled hotels in Aït Ben Haddou for travelers of all budgets. Whether you're looking for luxury, mid-range, or budget accommodations, there is something for everyone in this historic town.
Budget Hotels in Aït Ben Haddou
This guesthouse is located in the heart of the village and offers basic rooms with shared bathrooms. The guesthouse features a restaurant serving traditional Moroccan cuisine and a terrace with sweeping views of the village.
This guesthouse is located just a few minutes walk from the village and offers simple rooms with private bathrooms. The guesthouse features a restaurant as well and beautiful views.
Mid Range Hotels in Aït Ben Haddou
Located in the center of the village, this guesthouse offers comfortable rooms with traditional Moroccan decor. The guesthouse features a terrace with views of the surrounding mountains and a restaurant serving Moroccan cuisine.
This hotel is located just a few minutes walk and offers modern (yet still traditional) rooms with private bathrooms.  There's also a spa in the hotel.
Luxury Hotels in Aït Ben Haddou
This five-star hotel offers luxurious rooms and suites with traditional Moroccan decor. The hotel features a spa, a restaurant serving Moroccan and international cuisine, and an outdoor pool.
This eco-friendly hotel is located in the nearby village of Imlil, at the foot of Mount Toubkal. The hotel offers stunning views of the Atlas Mountains and features a restaurant, a hammam, and a garden.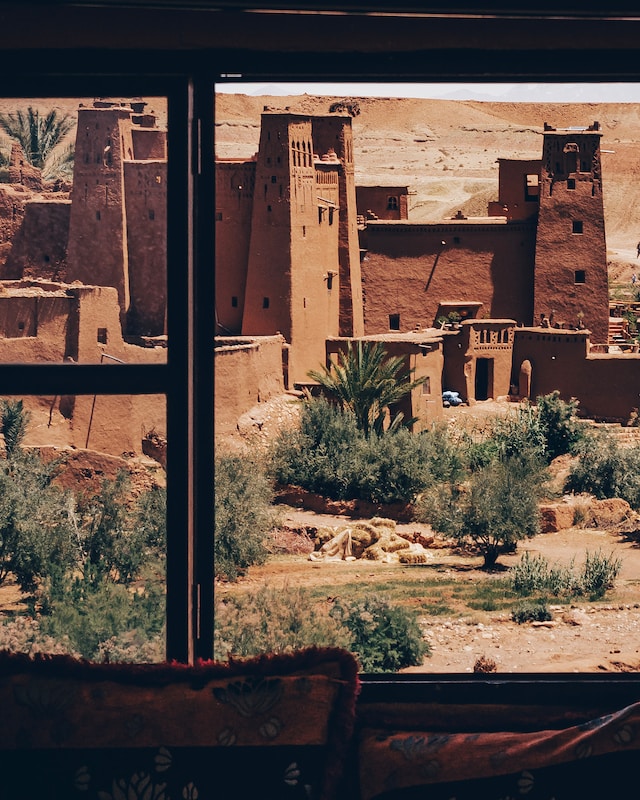 Final Thoughts on Visiting Aït Ben Haddou
So there you have it!  If you're wondering is Aït Ben Haddou worth visiting, our answer is a definite yes. 
Its rich history, vibrant culture, and stunning architecture make it a must-see destination in Morocco.
Plus the city's proximity to the Atlas Mountains and Ouarzazate only adds to its appeal. A visit to Aït Ben Haddou is a journey back in time and a chance to experience the beauty and hospitality of Berber culture.
What about you guys? Have you ever been to this town? 
Let us know your thoughts in the comments below!
LIKE THIS POST? PIN IT FOR LATER!
Or start searching for your next destination below