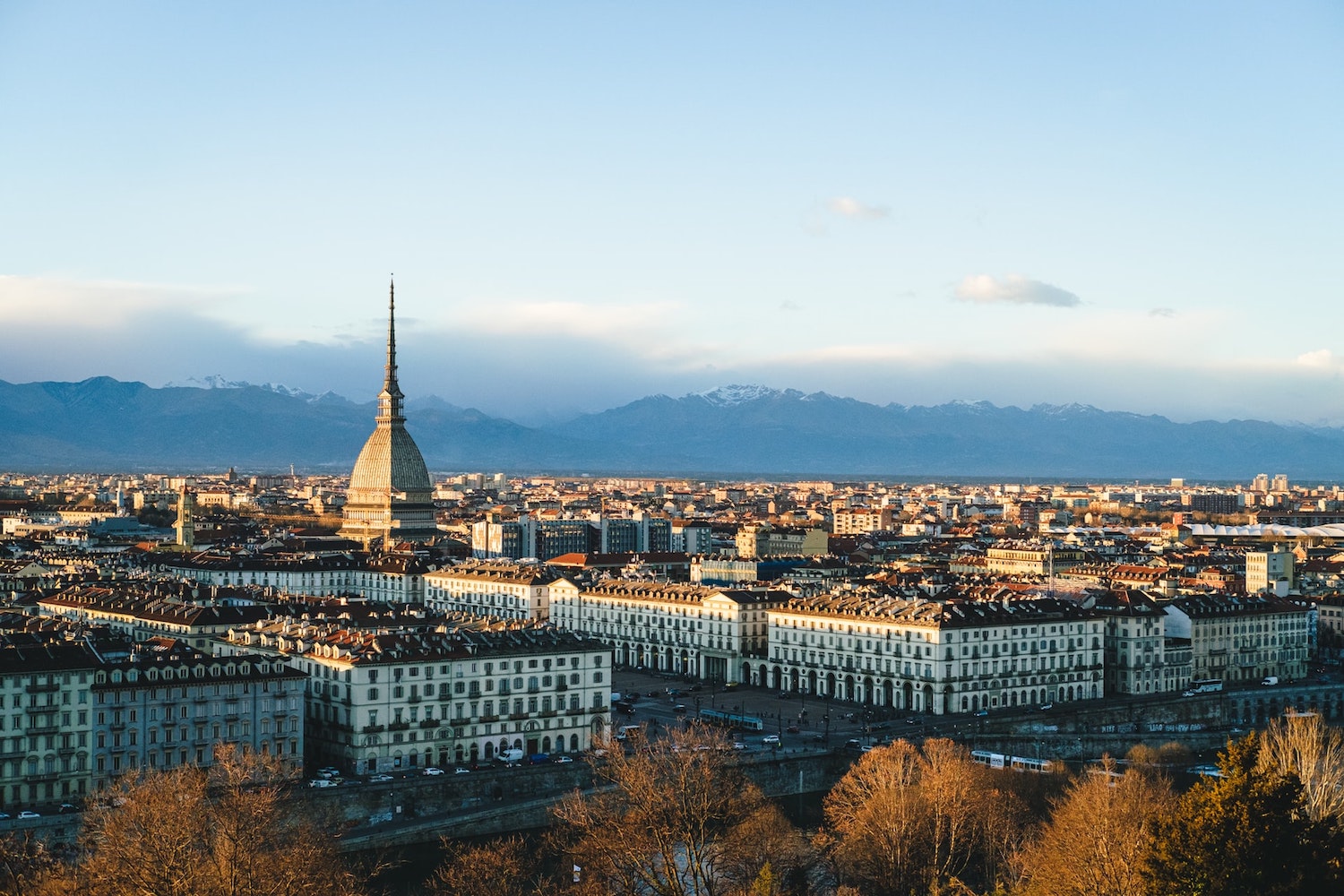 Turin is one of our favorite cities in Italy. It's completely underrated, offbeat, and way less touristy than many other Italian cities like Milan, Venice, Rome among others. This guide will answer the question is Turin worth visiting by providing you 7 reasons why you should include it in your Italy itinerary.
The city has been called the Paris of Italy, and you certainly feel that. When you walk through Turin's grand boulevards, taking in the beautiful historical architecture, old-school tramways and intricately designed churches – it almost feels reminiscent of something that you would see elsewhere in France – but still in a truly Italian way.
Here you can really uncover an offbeat Italian experience without all the crazy crowds that the most famous cities in Italy hold. We guarantee that you'll for sure be wondering why you didn't travel to Turin earlier in the first place. So is Turin worth visiting? Let's look into the 7 reasons below!
NO TIME TO READ? PIN IT FOR LATER!
Turin is home to Italy's finest chocolate - including Nutella
You probably didn't know but Turin is home to the finest chocolate in the world, including that lovable spread we all know so well. Yes, we're talking about Nutella! The city is home to the creations of Pietro Ferrero, the maker behind world-class and fine hazelnut chocolate – Ferrero Rocher.
Turin has a long history of chocolate and it is actually the city that pioneered making milk chocolate with hazelnuts – also called gianduja. Walking through its streets, you will notice a plethora of chocolatiers highlighting artisanal flavors and techniques to these drool-worthy creations. With this reason alone, you can surely answer yes to the question is Turin worth visiting.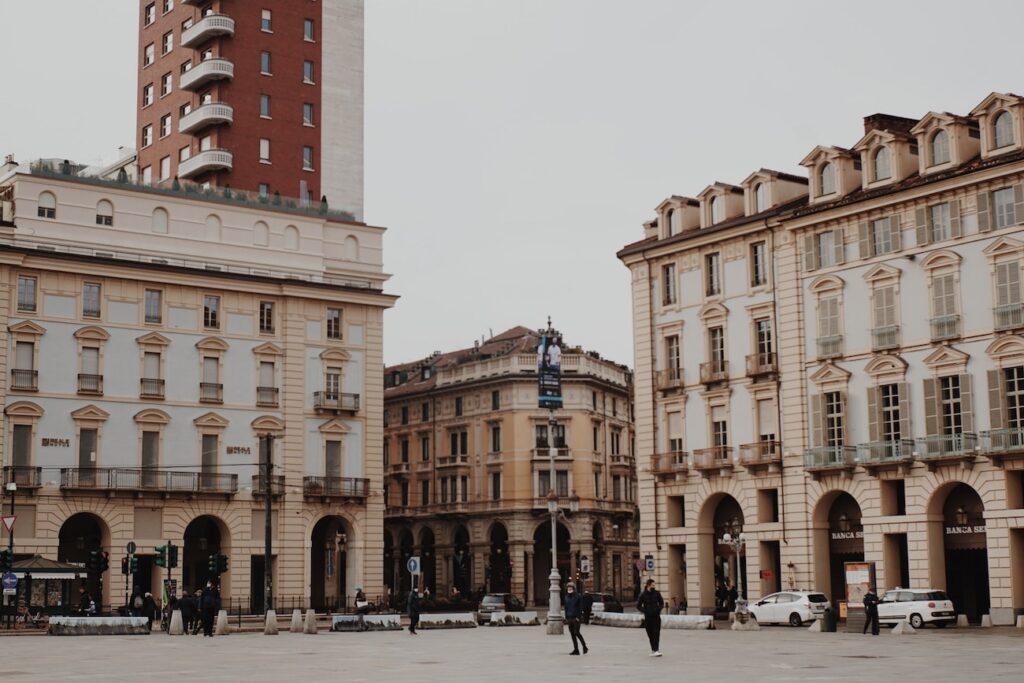 We recommend checking out the legendary Guido Gobino, it's a fusion of traditional and avant-garde techniques to create the delicious gianduja.
For a chocolate coffee drink, Bicerin is the highlight of Turin. If you're a chocolate AND coffee lover, this drink is for you. It mixes espresso, milk and chocolate into one tasty cup. The best place to try this out is the historic Caffe Al Bicerin.
Turin is a foodie's heaven from cafes, wine to gelato
Another reason that answers the question is Turin worth visiting is the fact that it's an absolute foodie's heaven. Here you can really taste the best of the best of Italian cuisine, all at an affordable price, encompassing dishes like agnolotti, finanziera, bagna cauda and the holy grail – truffle.
Aside from this, Turin is home to some of the best cafes, where you can get a simple cup of coffee for a reasonable price but be seated at the most luxurious and historical coffee houses you have ever seen like Baratti & Milano and Caffè Mulassano.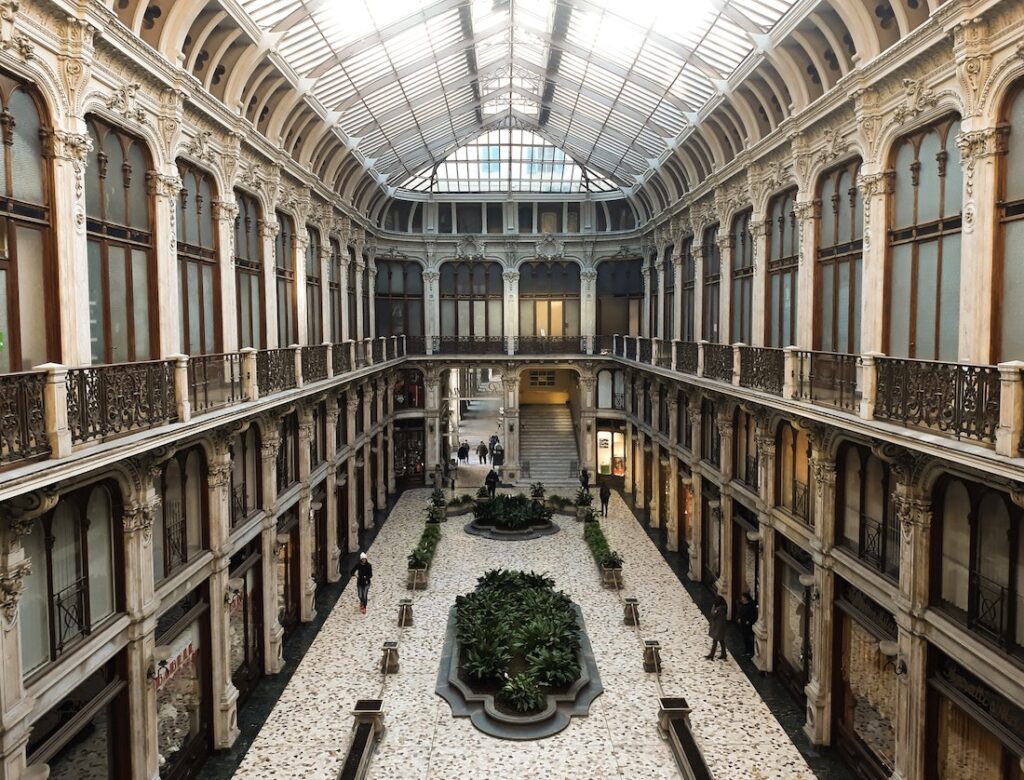 Another foodie fact is that the Gelato cone originated in Turin in a place called Caffè Fiorio, which dates back to 1780. These gelatos are absolutely divine and the best we've ever had in our life.
Wine is also very well known in the Piedmont region, which Turin is the center of. It's a world renowned wine region with some of the best grapes and red wines in the country. The city offers delicious wine in various restaurants for tasting. You can also go on a dedicated food and wine walking tour.
If you want a more personalized experience, there are a lot of day trip options for wine tasting from Turin. The best is in the Barolo Vineyards of Lange.
Turin is easily connected to major cities in Europe
As we live in the French Alps, Turin is the gateway to Italy from France. Being a major city in Northern Italy and way more underrated than many Italian cities, we were really attracted to visiting, especially because it's so accessible in the first place!
Turin is easily connected to various cities in the French Alps, South of France, Swiss Alps, Geneva, and many other major Italian hubs. It's a no brainer to include it to your itinerary because it's so accessible to reach. It's even an easy-to-do day trip from Milan.
With that said, is Turin worth visiting? Definitely, yes! It's a good stopover if you're heading towards other directions in Italy, Switzerland, or France in the first place.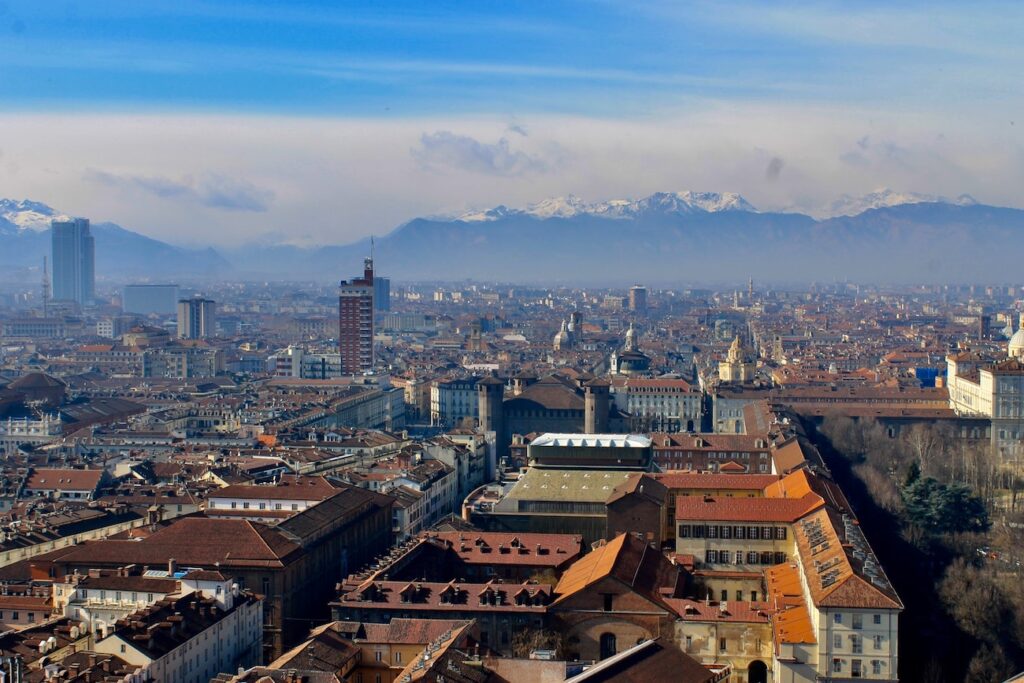 Turin is the holy land for aperitivo
If there's one thing we absolutely loved about our experience in Turin, it's the culture of aperitivo. It's a concept that originated within the region where you simply order an alcoholic beverage and with this beverage comes a buffet of small bites.
Meaning, you can order a glass of wine or two, and spend the whole night wining and dining with your partner or friends as the buffet gets replenished with some delicious bite sized Italian food.
Normally, these aperitivos will only cost in addition to the drink you ordered so they range from 10-12 euros in total. How cheap is that? A fancy cocktail and buffet for that price in Europe? Unheard of! This, to us, makes it an absolute yes to the question is Turin worth visiting. If you prefer, the city also offers a culinary food tour for a more gourmet experience.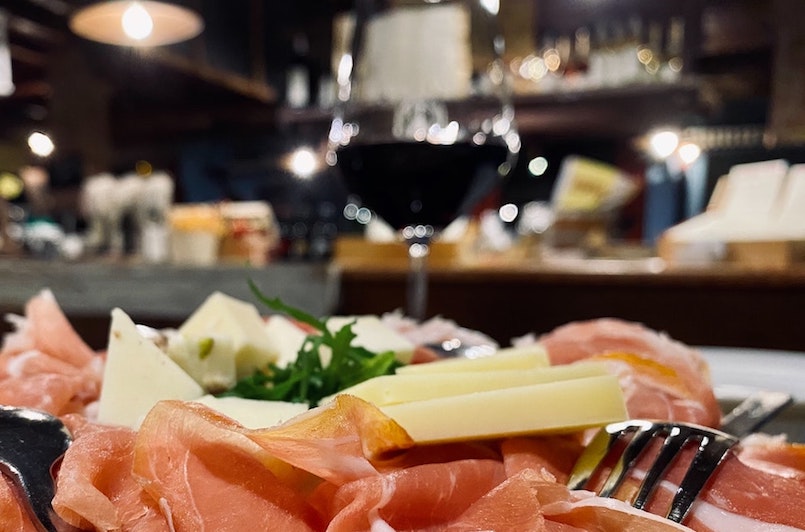 Turin is one of the most underrated Italian cities
Turin is simply underrated. It is home to some of the best sights, restaurants, and museums that mostly locals only flock to, which makes you feel it's not so touristy. Here, you can have the chance to visit less famous, yet just as amazing museums, from the Egyptian Museum to the National Museum of Cinema.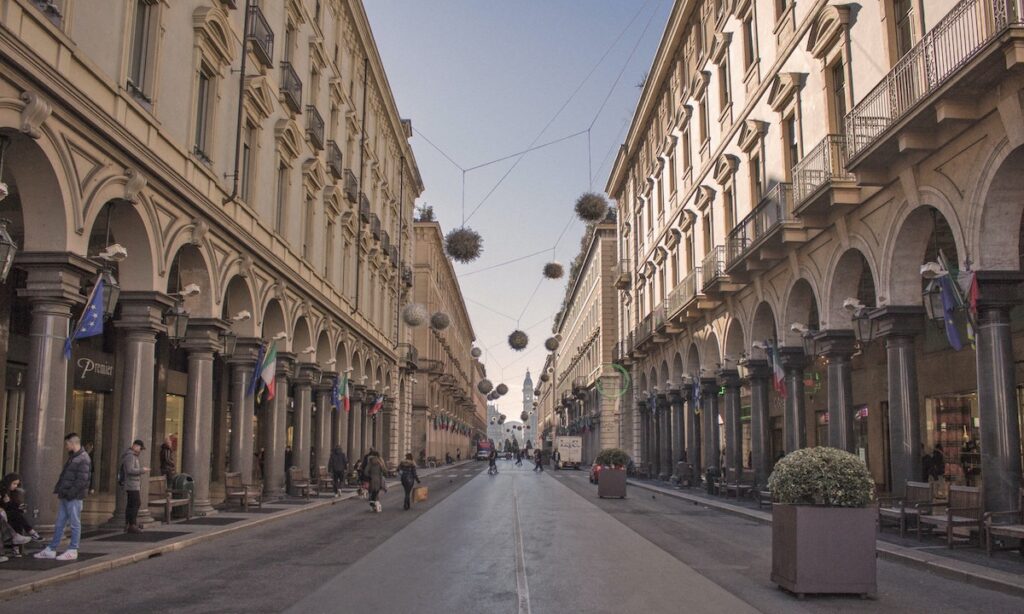 The city also boasts tons of greenery with a variety of piazzas, parks, and gardens all around. There is the Pro River that runs through the city, which is the perfect spot to listen to the water and pop a cold beer while watching the sunset. It will definitely make you think that you made the right decision on is Turin worth visiting.
Turin has beautiful views of the Italian Alps
Being at the foot of the alps, you will get to witness some beautiful views of the mountains as you walk around the city, especially when taking in the view from Santa Maria di Monte dei Cappuccini. Turin is a great mix of alpine, Italian and French beauty. It feels almost similar to the city we've lived in – Grenoble – but more historical, romantic, and dramatic in terms of views and overall vibes.
Furthermore, since it is just within reach from the Italian Alps, there are many choices for day trips that are perfect for adventurers such as hiking the Gran Paradiso in the Aosta Valley or visiting the most amazing site of Saint Michael's Abbey (Sacra di San Michele), an ancient hilltop pilgrimage site with the backdrop of the Italian Alps. It is truly a sight to behold and one that will answer your burning questions on is Turin worth visiting?
Walking around the town is a feast for the eyes with the baroque and renaissance style buildings, featuring historic, grand boulevards, old-fashioned tramways, and light-filled domes.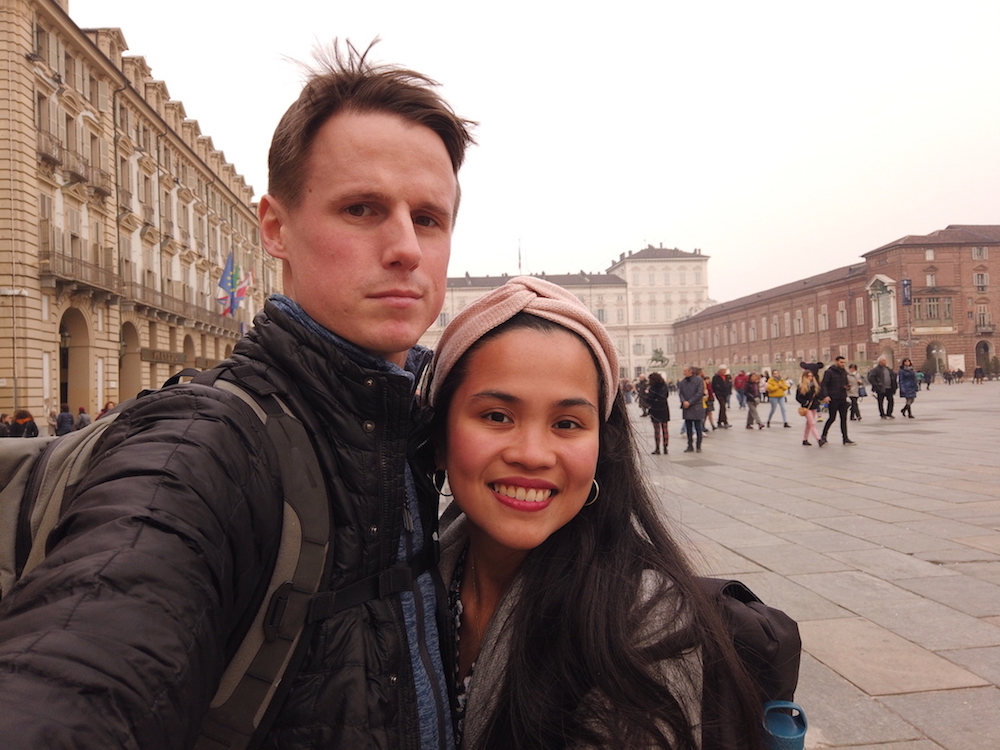 Further back into history, Turin was actually the first capital of Italy and the home of the royal house to Savoy. As a result, you'll see a diversity of palaces, buildings, and churches which were originally built for and by the royals. 
The Residence of the Royal House of Savoy or Palazzo Reale, for example, is a UNESCO World Heritage Site. The city is simply teeming with historical and cultural touches that will make you enjoy walking around its streets. As a recommendation, this 3 hour Torino tour goes through the historical highlights of the city.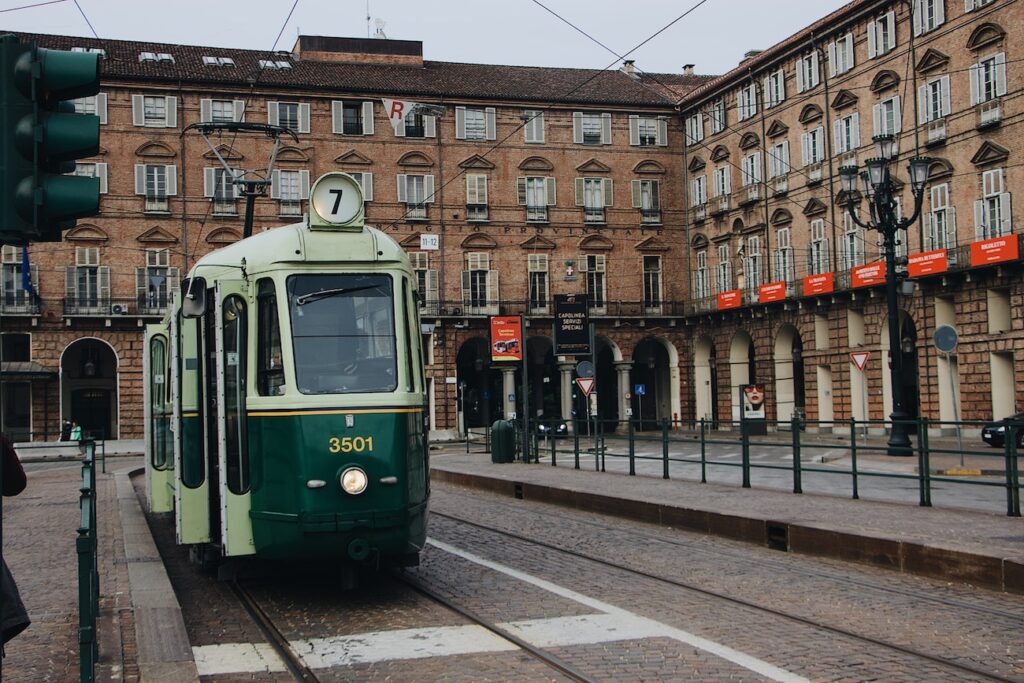 There are plenty of accommodation options to answer the question of where to stay in Turin?
Below we have compiled a list of our favorite for all budgets, from budget-friendly hostels to luxury hotels:
This is a budget-friendly hostel located in the city center. It offers both private and shared rooms, and has a shared kitchen and lounge area. Prices start at around €20 per night.
This hotel is located in the city center and offers basic rooms at affordable rates. Prices start at around €50 per night.
MID RANGE HOTELS IN TURIN
This hotel is located in the heart of Turin and offers comfortable rooms at a reasonable price. Prices start at around €80 per night.
This hotel is also located in the city center and offers stylish rooms and a rooftop terrace with views of the city. Prices start at around €100 per night.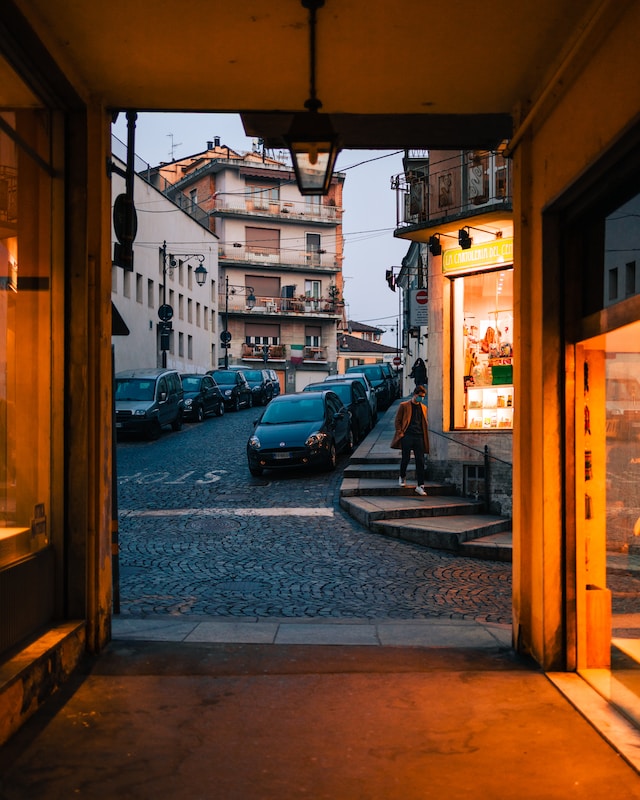 This luxurious hotel is located in the heart of Turin and offers elegant rooms and suites, as well as a restaurant and bar. Prices start at around €200 per night.
This is another luxury hotel located in the city center, offering spacious rooms and suites, as well as a spa and rooftop terrace. Prices start at around €250 per night.
Conclusion: Is Turin Worth Visiting?
So there you have it! This is our response to the question — is Turin worth visiting? For us, our answer would be yes, it was worth visiting Turin in every way.
Nestled in the Italian Alps and with a touch of French-style architecture, it's a romantic and beautiful place to visit. The city promises travelers a unique experience in discovering another side of the country because it feels like a fusion of France and Italy into one. Not to mention, it is home to many of the Italian origins we know of such as hazelnut chocolate, gelato cones, historical cafes and aperitivo.
What about you? Have you been to Turin? Is Turin worth visiting for you? Let us know of your experiences or questions in the comments below!
LIKE THIS POST? PIN IT FOR LATER!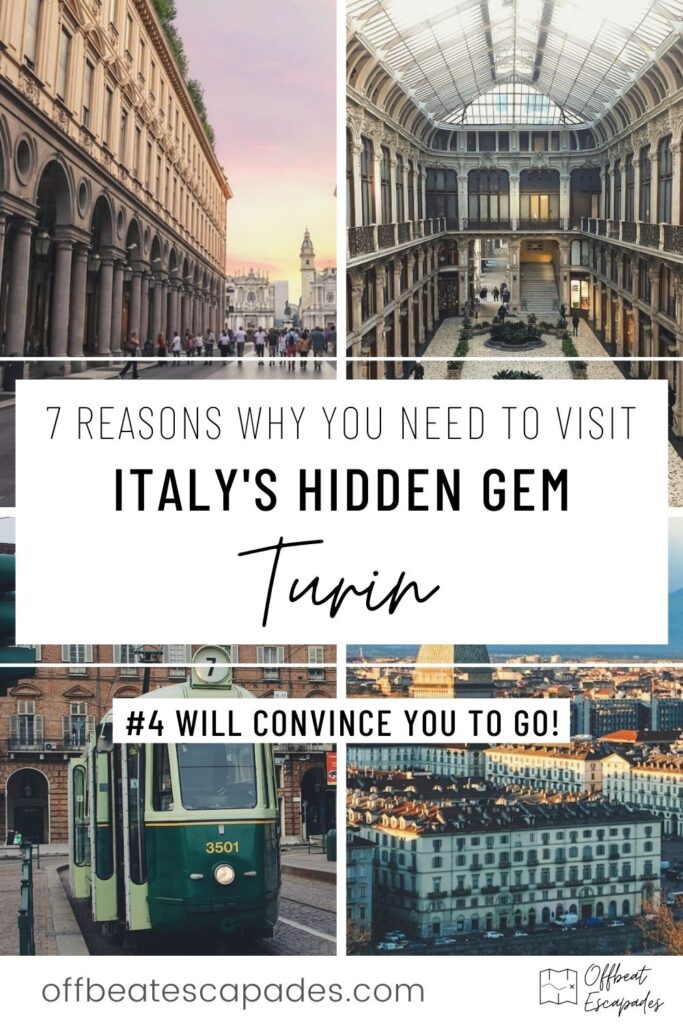 Or start searching for your next destination below