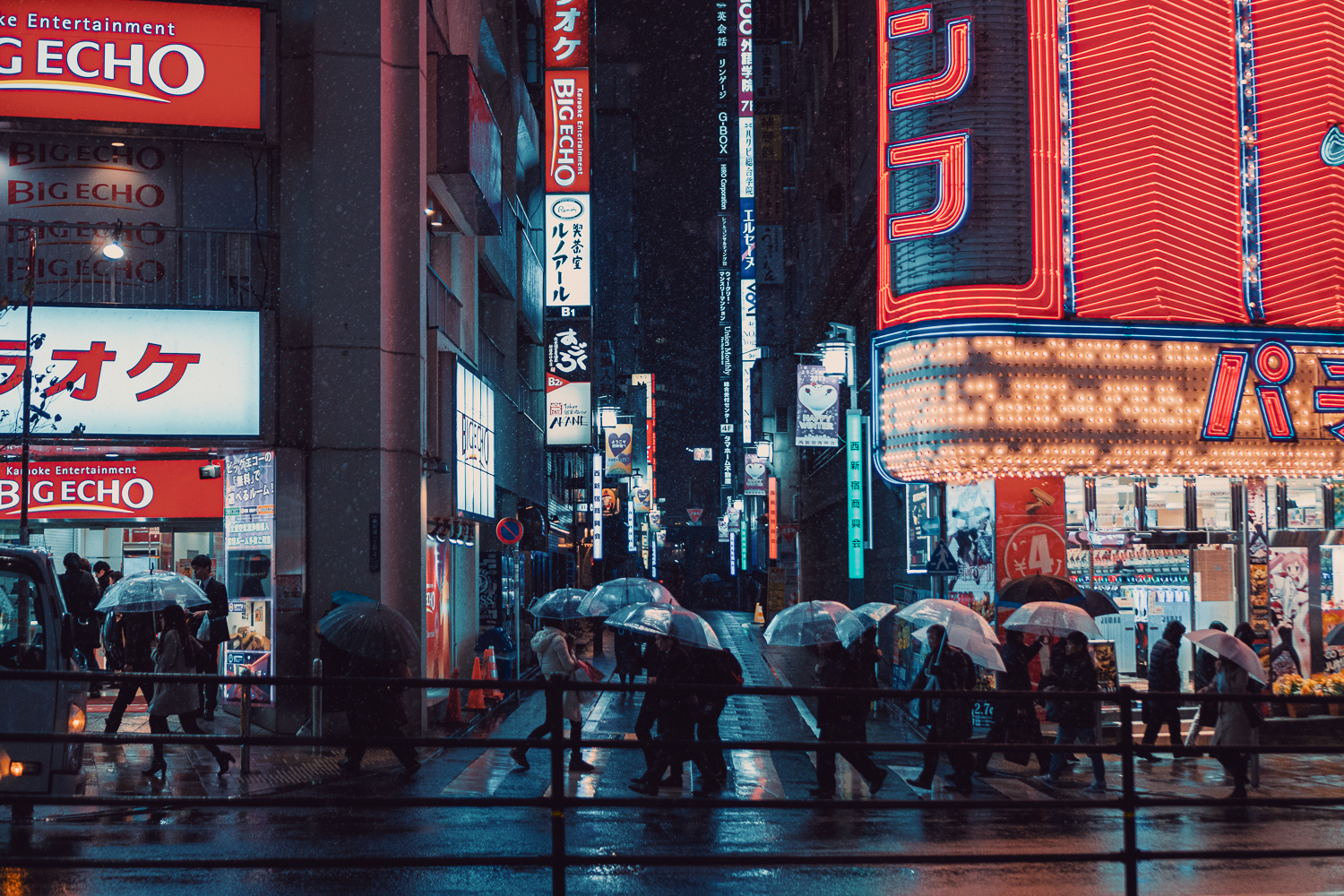 You've probably thought of Tokyo, heard of people raving about it or maybe started imagining yourself walking down it's buzzling streets with songs like Tokyo Drift or Snakehip's Forever Part II. You've prepared yourself to find the best things to do in Tokyo for free.
However you envisioned the city to be, let us tell you it is even more amazing in real life. It's the kind of city you got to see to believe – it just exudes vibes on vibes on vibes. In this guide, we show you the 20 best things to do in Tokyo for free. 
First off, we must say that we are absolutely in love with Japan and that includes of course, a deep fascination for cities like Tokyo. This blog will tell you some of the best things to do in Tokyo for free in a more off-the-beaten track. 
We are not going to suggest for you to go to spots wherein you'll have to pay for entrance fees or tell you to visit the Robot Restaurant or Team Lab Borderless. Because actually, we did none of these things. 
Instead, we're going to provide you with alternative activities to do that will cost you nothing because as you already probably know Japan is not a cheap country. But don't worry, you can definitely enjoy it without having to spend too much.
If you don't know what Daiso is, then get familiar! It's floors on floors of all kinds of things you might not need but will want to need at an affordable price and a better than decent quality. Sounds too good to be true? You gotta see this best thing to do in Tokyo Japan to believe it.
Go shopping at Don Quijote Shinjuku Building
Here's another store like Daiso but more for products to take home like green tea chocolate, snacks, mixed nuts, skincare, matcha powder – mostly consumable things that you might want to take home to your loved ones that you will not find commonly elsewhere.
Stroll around the beautiful Yoyogi Park and visit the Meiji Jingu within
Yoyogi Park is somewhere in between Shibuya and Shinjuku, across the street of Harujuku. It's a serene and calm park, that is quite huge, and within there is a beautiful temple called Meiji Jingu that you can check out for free.
If you're looking for a green space in the city that is peaceful and serene, this is the best thing to do in Tokyo Japan for you!
Explore the many floors of Yodobashi Camera Multimedia Akiba
Electronics store? YES! If you want to see everything that is old and new in electronics whether it's phones, laptops, translators, cameras and other cool gadgets, Yodobashi is the place to go. 
You don't have to buy anything, unless you want to (it's tax free), but the joy of being in one store which has everything that technology has offered and continues to offer is pretty cool. It's a testament to the best things to do in Tokyo for those tech geeks.
Explore Nakamise Shopping Street & Sensoji Temple
Asakusa includes a trip to Sensoji Temple which is preceded by the Nakamise Shopping Street. This is one of the best things to do in Tokyo that should be top on your list. Shop for cute and traditional souvenirs before reaching the temple and in the temple, light a wish for good luck.
Take in the Neon Lights of Akihabara
Akihabara is known for its arcades and otaku culture. Neon lights illuminate the buildings, creating a really picturesque vibe of the neighborhood. Come here at night to truly experience this place to its fullest as one of the best things to do in Tokyo for free.
Stroll through Sumida River near the Tokyo Tower
Sumida river is a body of water that flows through Tokyo. Stroll by its waterfronts and get the perfect view from afar of the Tokyo Tower. This iconic tower is surely one of the best things to do in Tokyo.
This is a special restaurant in Ueno where you can buy all kinds of dishes from the vending machine for 500 yen and wait to be served your meal. To have this unique experience, all you really need to do is go there when you're ready to have a meal. And a dish for 500 yen, that's crazy cheap for Tokyo!
See a Traditional Japanese Shopping Street in Yanaka Ginza
This is a traditional shopping street from the 1950s. Worth the visit if you want to get a feel of old school Japan and get away from the hustle and bustle. Yanaka Ginza is among our best things to do in Tokyo for those looking for a traditional vibe of Tokyo.
Visit the Narrow Alleys and Second Hand Stores of Shimo-Kitazawa
Up to look for vintage things? Look no more than going to Shimo-Kitazawa – home to second hand shops and narrow alleys, giving the neighborhood a hipster vibe. This part of Tokyo is one of the best things to do in Tokyo for those antique lovers.
Discover sub-urbs like Kinsicho on the way to check out the Skytree
Kinsicho is a little sub-urban neighborhood that leads to Skytree. It has a red light district, arcades, and quite affordable restaurants. We love the vibe of more sub-urban places like this in Tokyo and to just watch the locals live. 
There's nothing quite like immersing yourself into the Japanese way of life as part of the best things to do in Tokyo on a budget.
Stroll around the cute streets of Harajuku
Harajuku is an adorable, little pedestrian road in between Shibuya and Shinjuku. It's full of otaku culture, maid cafes, cat cafes, crepes and all things cute. Here you will find all kinds of people dressed in bizarre costumes, it's very cool and part of the best things to do in Tokyo for free.
Feel the energy at Shibuya Crossing
You've seen it in movies, you know it's an incredible spot but not only that, it's also the among the best things to do in Tokyo for those on a budget. Come at peak hours and feel the rush of crossing through these streets with all the lights, the people and the cars waiting. 
How can crossing this road be absolutely thrilling? We don't know but there's something about this experience that makes you feel the energy of the world buzzing all around you. Truly one of the best things to do in Tokyo and an experience not to be missed.
Go up the Tokyo Metropolitan Government Building
Want to get a 360 view of Tokyo for FREE? There's no need to pay and go in one of the towers. The Tokyo Metropolitan Goverment Building has a rooftop viewdeck, free for all. 
It's near Shinjuku and has some beautiful backdrops of the city. If you're looking for a free view of the city, this spot is hands down one of the best things to do in Tokyo.
Conclusion: Best Things to do in Tokyo Japan for Free
So there we have it. If you're off to Japan and want to find the best things to do in Tokyo for free, then this google maps itinerary has got you covered.
Tokyo is a dream to visit and one of those places where you feel like you're on another planet. If you have any other favorite things to do in Tokyo that you think should be part of this list, let us know in the comments below.
Or start searching for your next destination below