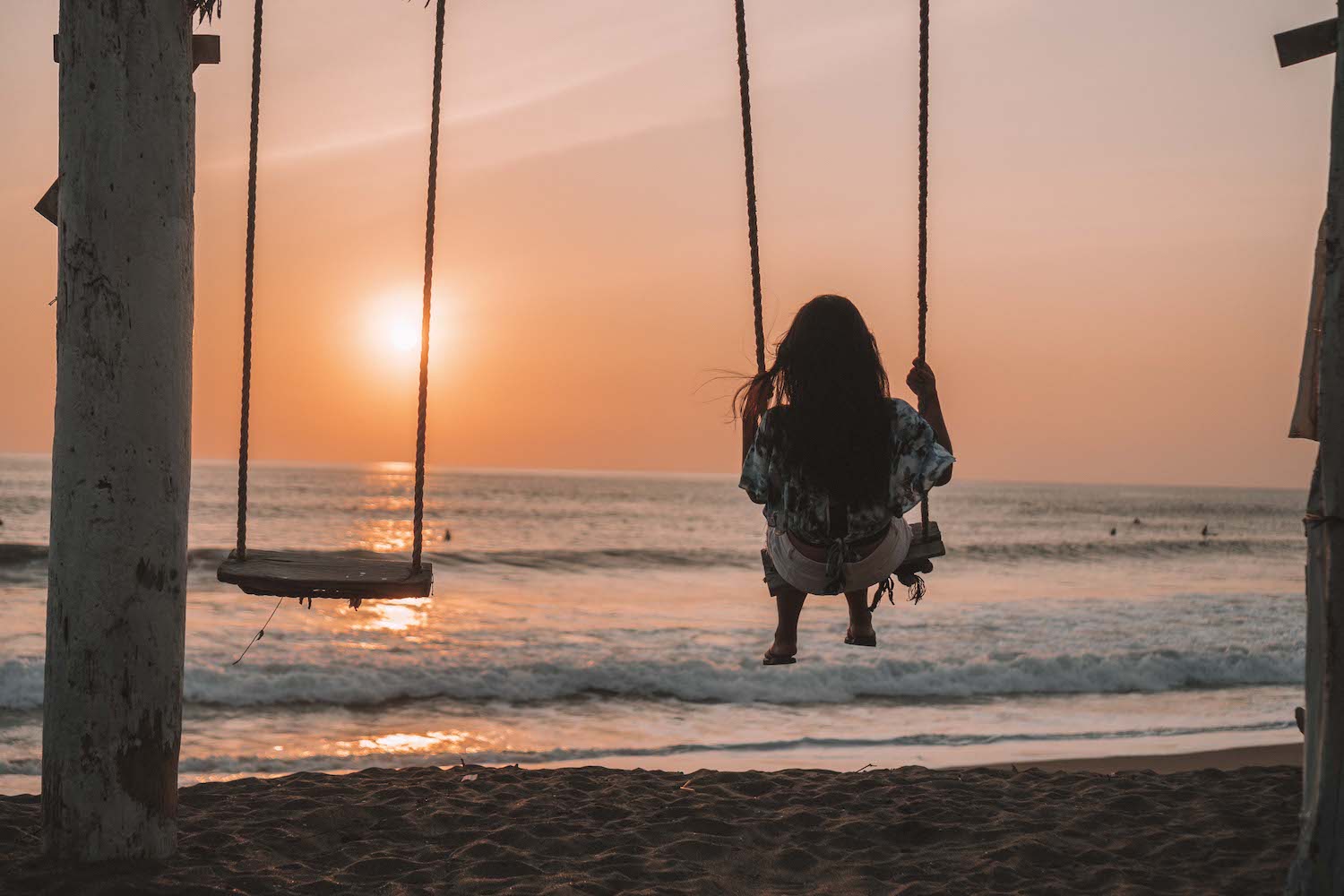 Bali is known to be a paradise island and there are a plethora of accommodations you can stay at. From hotels, villas, backpacker's hostels and airbnbs, you take your pick.
The more important question is where to stay in Bali for a week? This guide will look into the 4 neighbourhoods in Bali that we were looking into during our 1-week trip in Bali. We discuss which neighbourhood is the best for you: Ubud, Seminyak, Kuta or Canggu?
Ubud is perfect for yogi, vegans or those who are just looking for some quiet time. It's a laidback little neighborhood that is great for those in need of some R&R and meditation. You will be at the heart of the jungle, a little personal oasis for seeking some peace and quiet. Ubud also has some of the best vegan food around.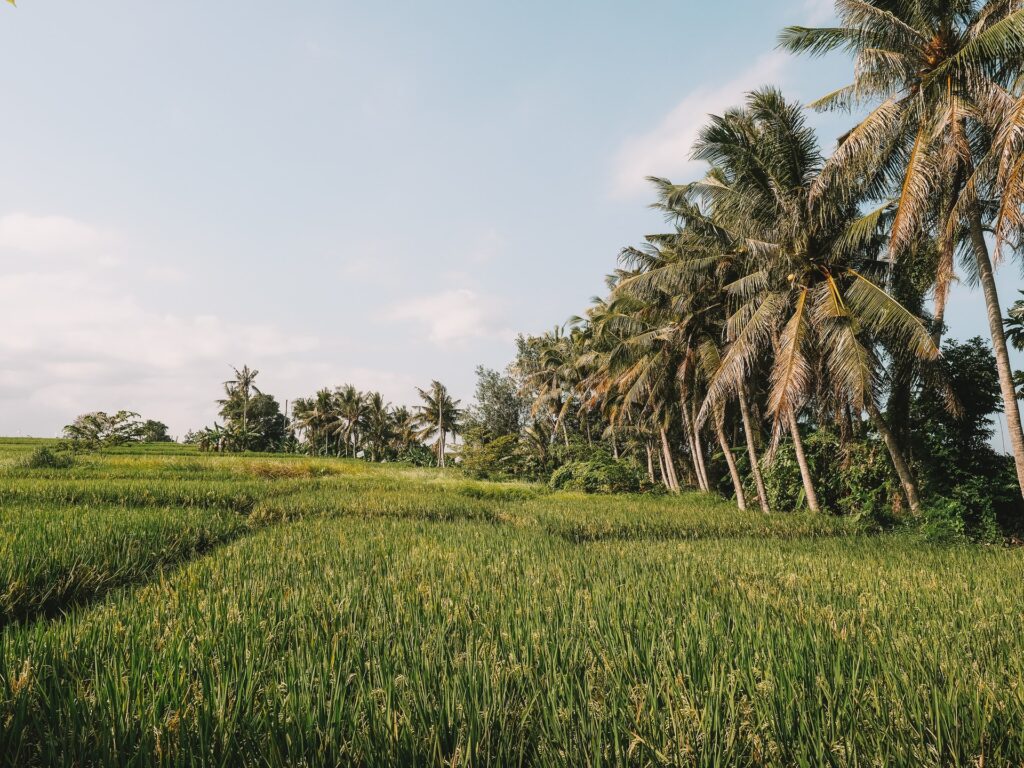 Seminyak and Kuta: The Heart of Bali
Seminyak and Kuta are your party places. These two neighbourhoods are some of the more popular areas to stay at in Bali as it is closer to the airport and close to the beach.
With an array of restaurants to choose from, different types of accommodation (from villas to 5-star hotels to hostels), commercial centers and a buzzling night scene, it's no wonder why a lot of people choose to stay here. Beware as it can get quite crowded though.
Canggu: Laidback and Less Crowded
Canggu is where we stayed. Slowly becoming popular to many young people, especially to digital nomads, it's a little bit of a hipster neighborhood with various well-designed cafes, co-working spaces, restaurants and bars. It's also close to the beach but less touristy than Kuta or Seminyak. For us, it was a really nice place to unwind and relax – also very quiet at night. For accommodation options, as Canggu is not yet as developed as the other neighborhoods in Bali, part of the beauty of it is that you can stay at really affordable homestays or private villas. When we rented a room in a villa through Airbnb, it was quite amazing as it had a really great rooftop, swimming pool, kitchen and the room was big for two. Plus the sunsets in Canggu are out of this world.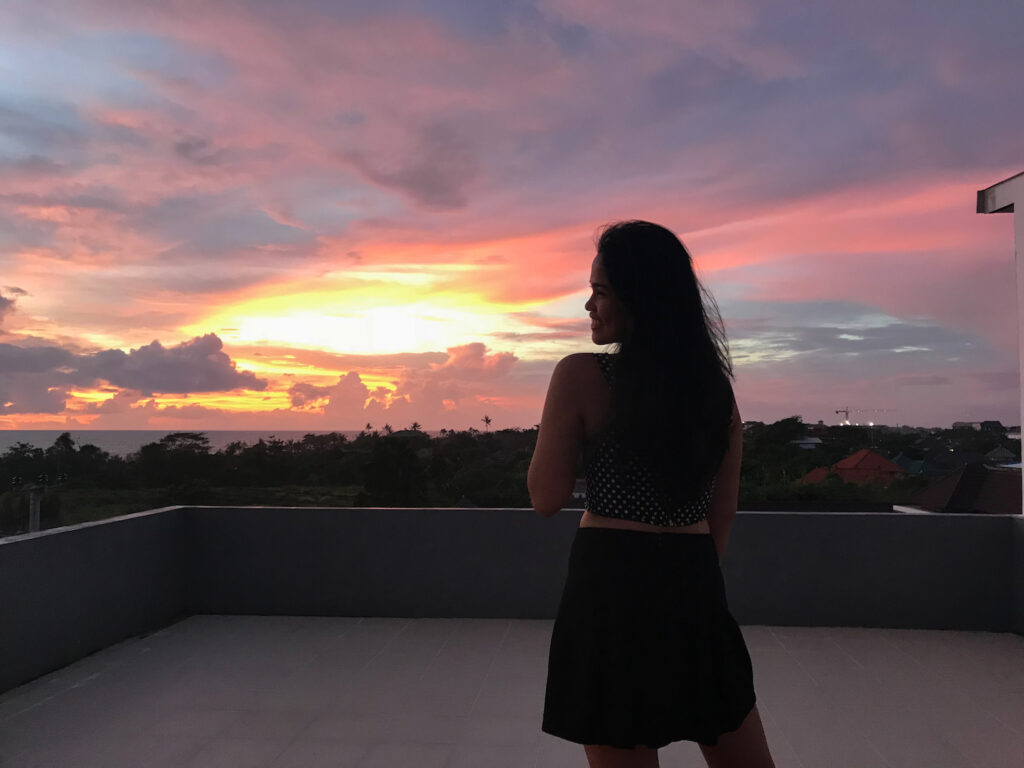 So there we have it. If you're deciding where to stay in Bali for a week, between Ubud, Kuta, Seminyak or Canggu, then decide what is the most important for you by exploring the areas of this google maps itinerary. Is it an environment focused on meditation in the middle of a jungle? Or a place in the center of the city where you can go out to various commercial areas? Or a more laidback spot near the beach with unbeatable sunsets?
For us, we think that if you have to choose where to stay in Bali for a week, then Canggu is the best one of these options. It's a little bit less touristy and because it's less developed, the atmosphere is more laidback and the accommodations are way cheaper. It's truly one of the best neighbourhoods in Bali as it also has tons of great bars and restaurants, beachside and inland. If you know of any other neighbourhoods that you think should have been part of this list, let us know in the comments below.
Or start searching for your next destination below