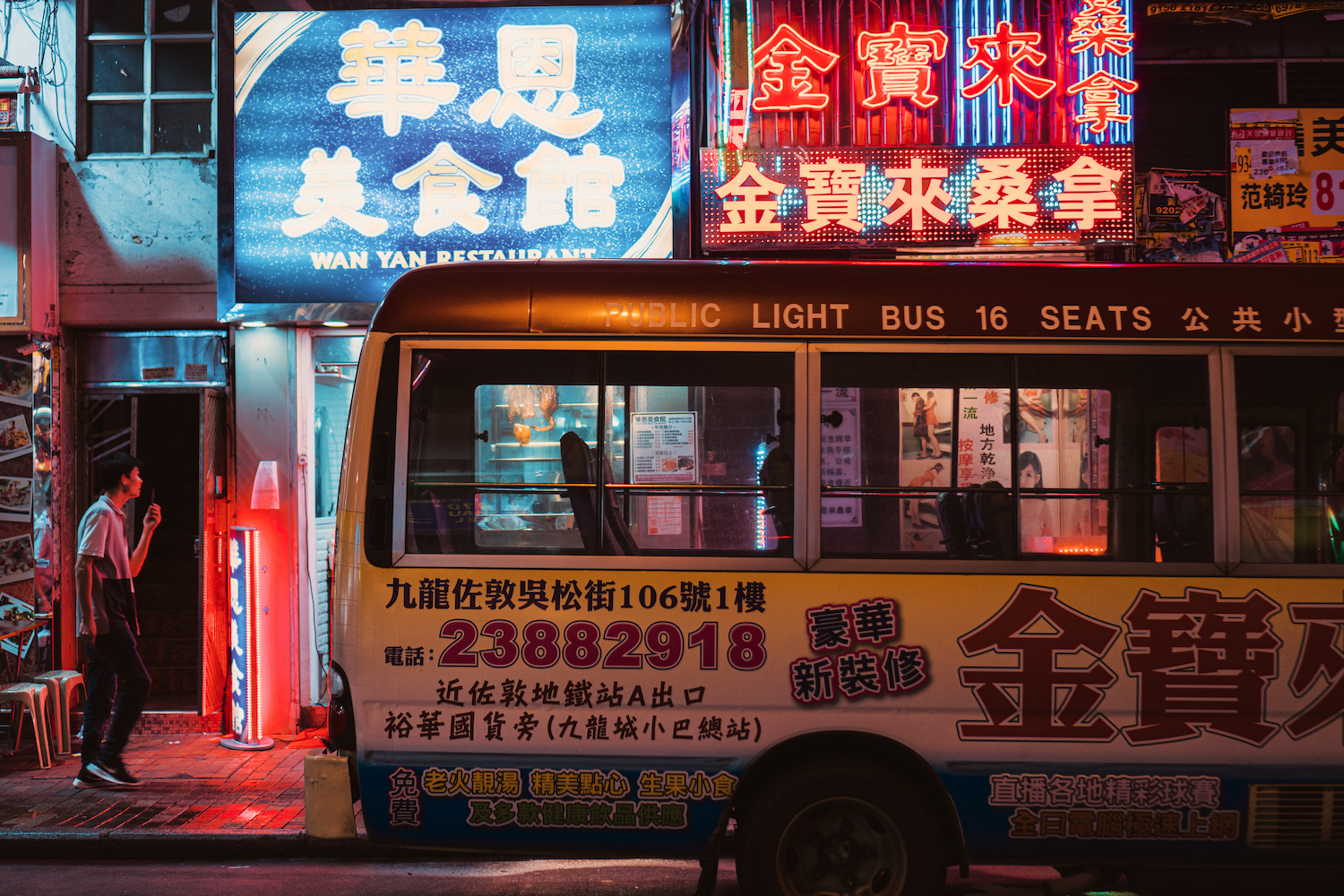 The city-state of Hong Kong fascinates. It has the highest concentration of skyscrapers per square meter in the world and a skyline that looks nothing short of epic. In this list, we will tell you some of the best cyberpunk and hidden instagram photo spots in Hong Kong that we have discovered. Featured in classic neon noirs movies such as Ghost in the Shell or Ridley Scott's Bladerunner, it has become a playground of choice for the cyberpunk genre in movies, art, music but also night photography, thanks to its neon lights and impressive buildings.
Kooh Nam Wah Bridal, Nathan Road
Located right outside of Nathan Road, below the interstate, this bridal shop has been there for years. This is one of the few remaining neon lights landmarks, as most businesses seem to have switched to LED signs. You'll have to venture a bit outside of Temple Street Night Market to find it. Shooting long exposures and including a model will definitely make your shots shine.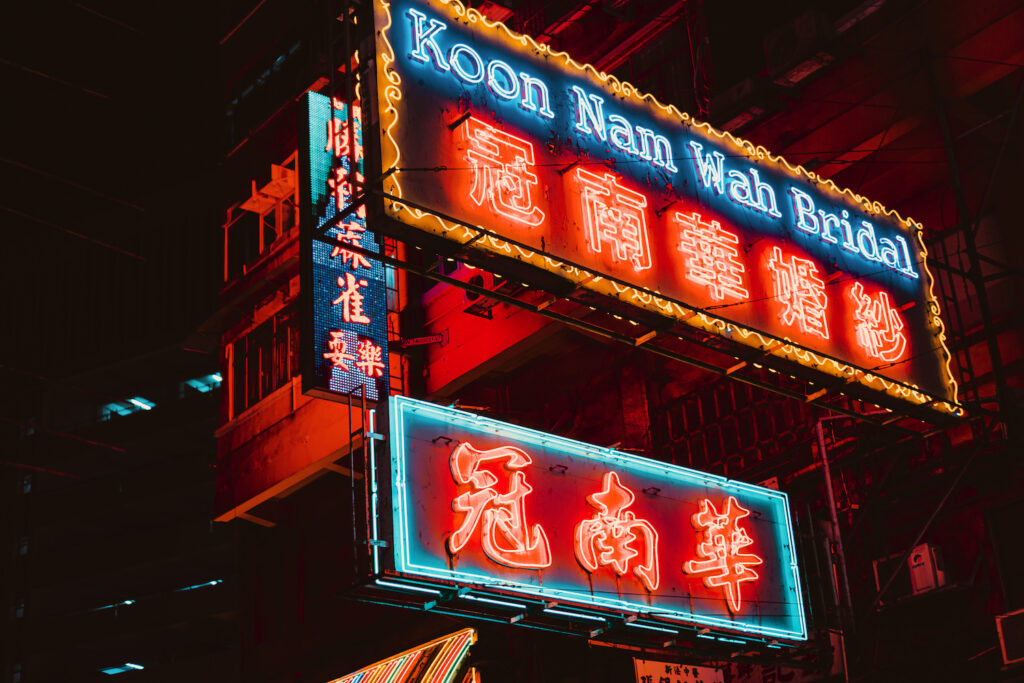 Yik Cheong Building, Quarry Bay
This building is far from secret, but we had to include it on the list. Made famous by the Transformers franchise, the Yik Cheong building in Quarry Bay has the true cyberpunk photo spot vibes, despite being an Instagram hot spot. If you are looking for a less famous, but similar looking apartment building complex, we'd suggest to go back on your steps and venture into the other parts of the neighbourhood.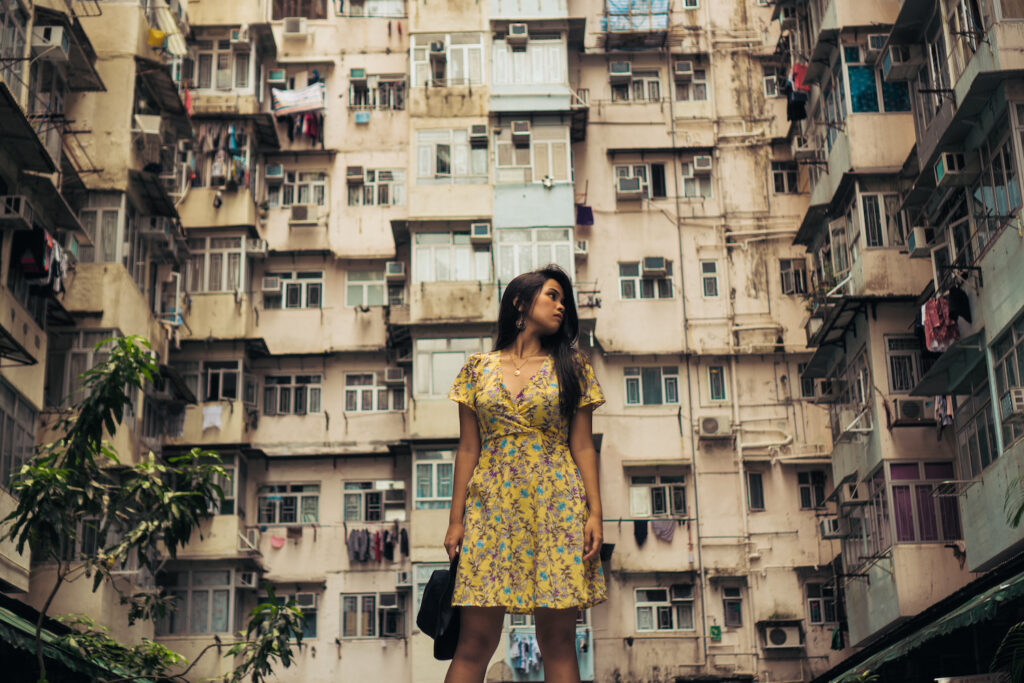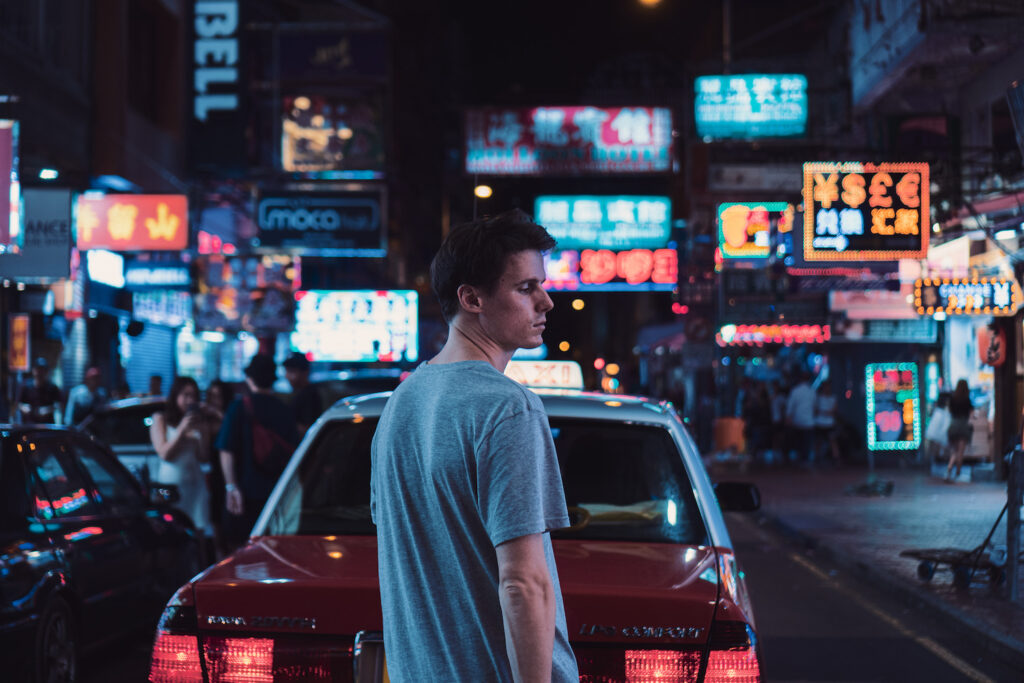 Mong Kok is a bustling neighborhood, known for its many shops and restaurants. The streets are quite narrow which makes it perfect for "dark alleys with neon signs" type of shots.
This one way street at the corner of Soy Street has many love hotels, which is the perfect backdrop for classic retro futuristic portraits and street scenes. It's an absolute must-see for a neon and cyberpunk instagram photo spot in Hong Kong.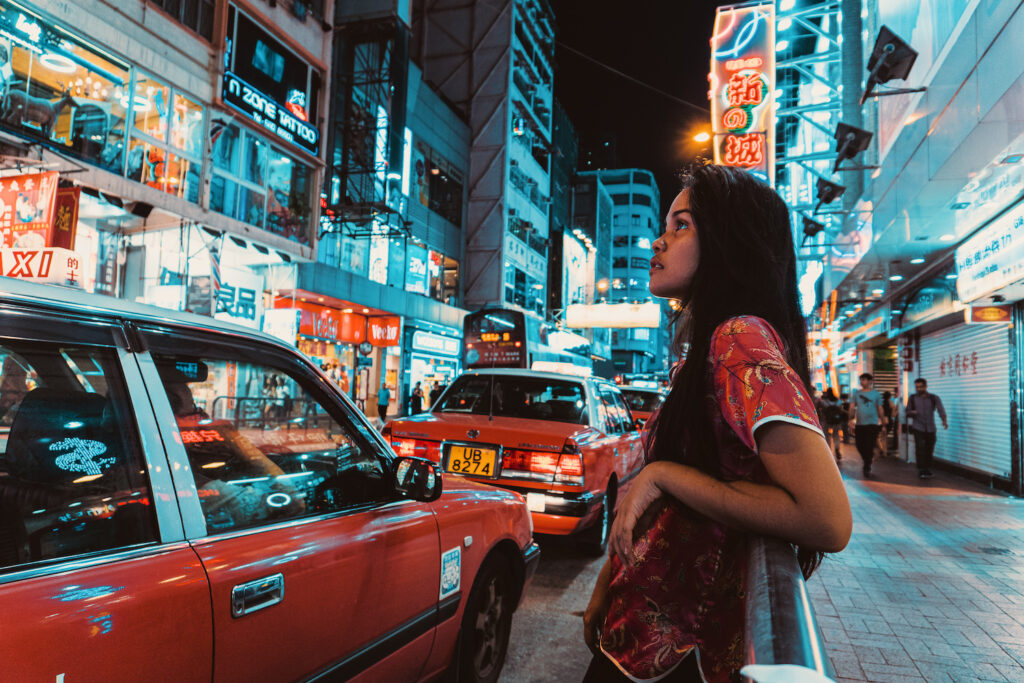 Mong Kok, Tung Choi Street, Bus Terminal
Right outside of the metro station, the elevated platform facing Tung Choi Street is the vantage point. Unlike the busy streets of Mong Kok, it has the deserted neon noir vibes reflecting on the empty buses.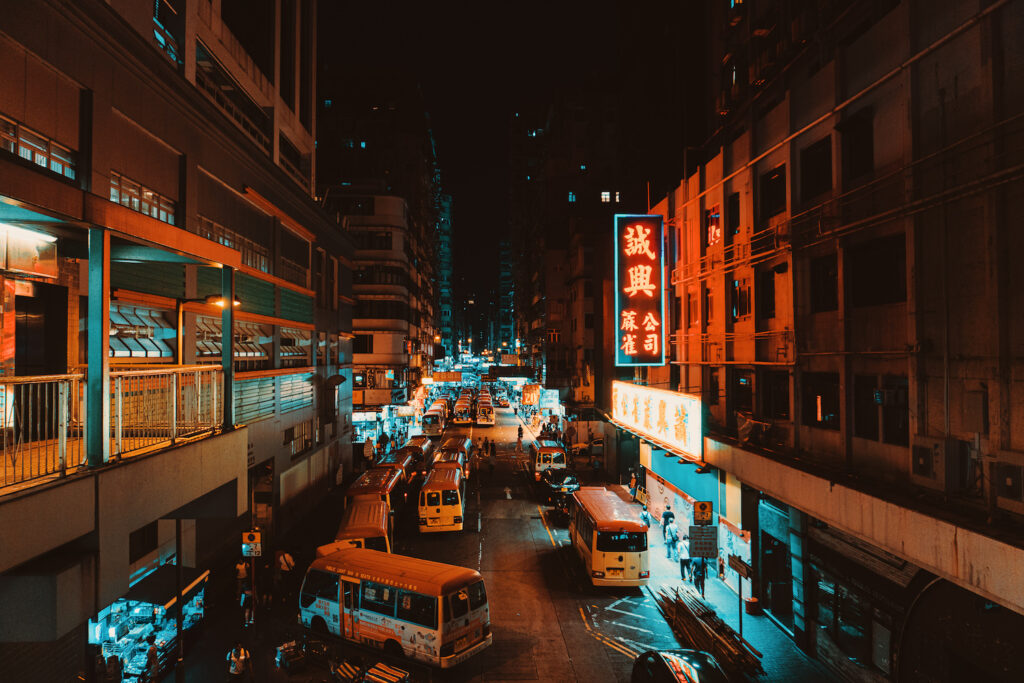 Victoria Peak, Hong Kong Island
It might not be hidden, but there's no better view that captures Hong Kong as a whole. Plus, it looks like the intro of Blade Runner 2049 with its aerial view on dystopian Los Angeles. To reach this viewing point, take the bus from Causeway Bay (Ferry terminal) and hike towards the road to the right of the mall (where the paid viewpoint is). It's a bit hidden but it's free and all you have to do is patiently wait for the sun to set to see this magnificence. A great aerial take on a hidden instagram photo spot in Hong Kong with its neon and cyberpunk mood, don't you think?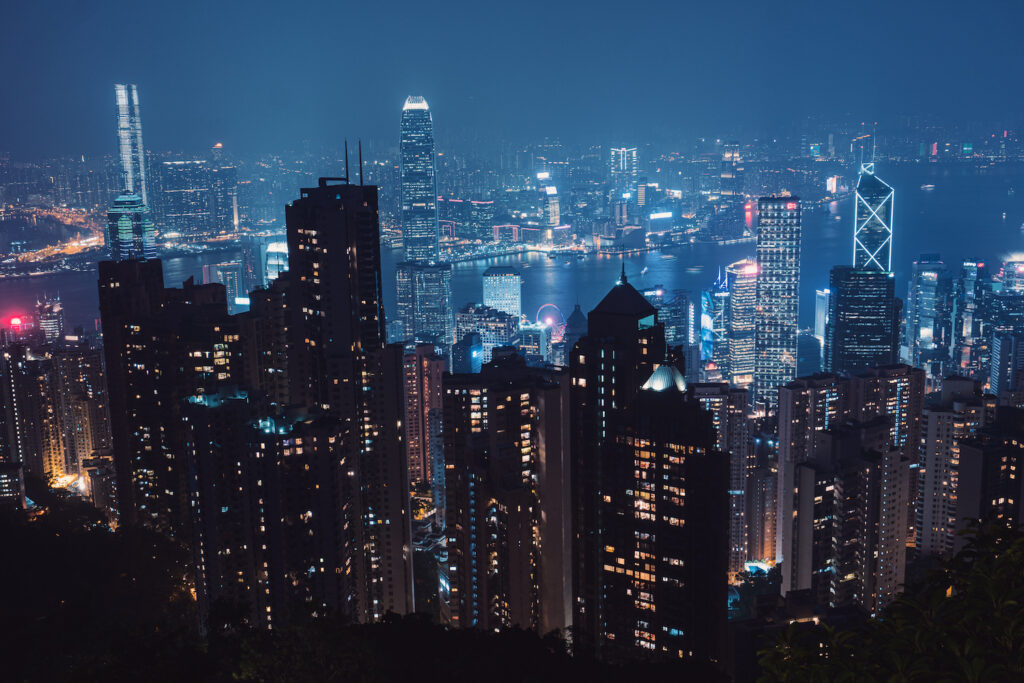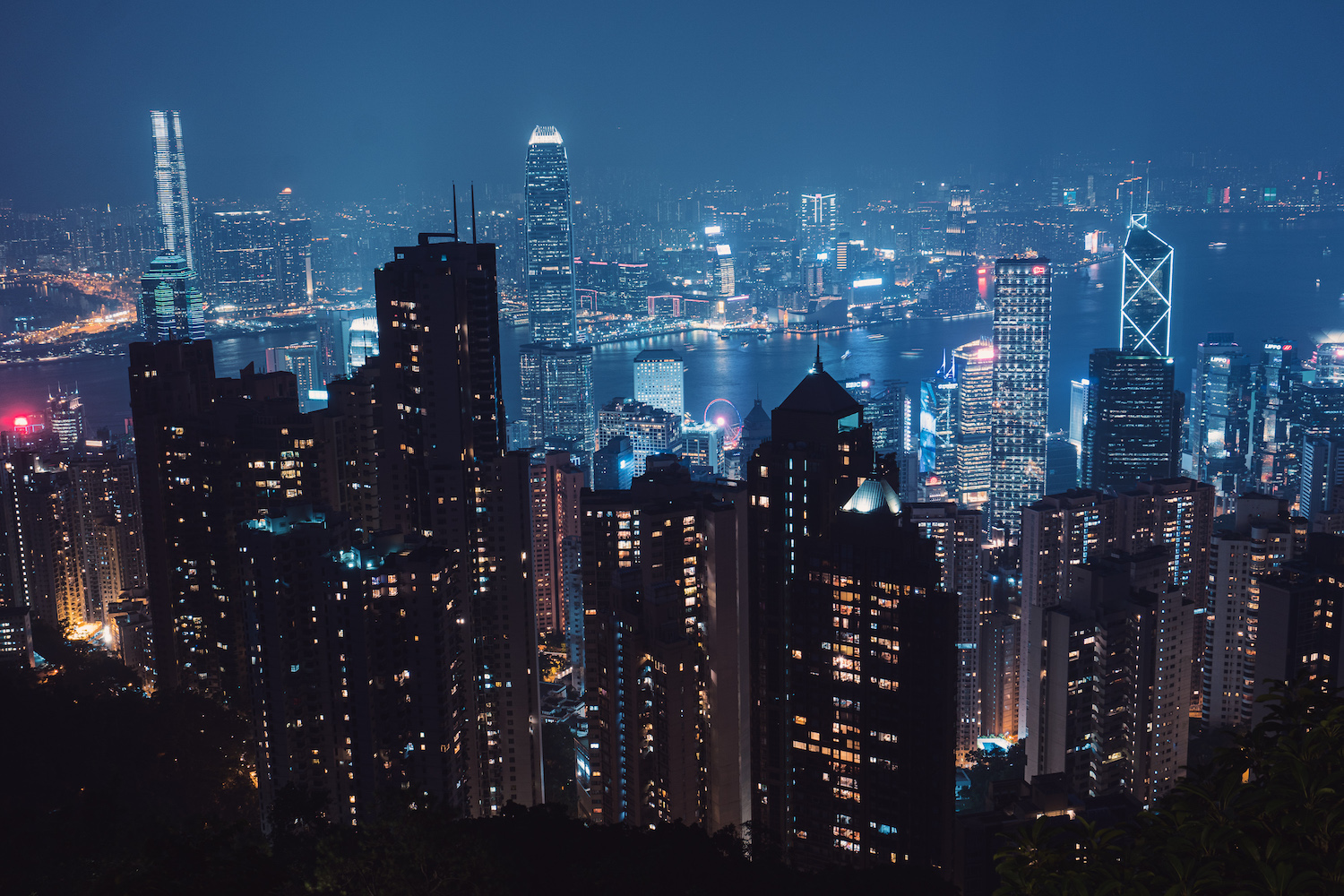 If you're into photography and want to find the best hidden instagram photo spots with cyberpunk and neon vibes, then this google maps itinerary has got you covered.
Hong Kong is absolutely one of our favorite countries to shoot because it just has this futuristic feel to it that you won't normally find anywhere else. If you have any other favorite cyberpunk and hidden instagram photo spots in Hong Kong that you think should be part of this list, let us know in the comments below.
Or start searching for your next destination below