Europe is undoubtedly one of the most visited continents globally. It is packed with beautiful countries like Italy, France, Greece, the UK, and Germany, to name a few, but it is also a continent filled with many offbeat destinations. In this guide, we list the most unusual places to visit in Europe in 2022.
When it comes to iconic attractions, this continent takes the cake with landmarks such as the Eiffel Tower, Big Ben, the Leaning Tower of Pisa, the Louvre, Acropolis & Parthenon, Colosseum, Sistine Chapel, Tower Bridge, and the list goes on and on.
While any traveler wishes to see the countries mentioned above and their many attractions, it is also home to several unusual places that are equally fantastic. Keep your Schengen visa ready and read on to know some of the best unusual places to visit in Europe on your next visit.
NO TIME TO READ? PIN IT FOR LATER!
Giant's Causeway, Northern Ireland
Located near the Bushmills in Northern Ireland, Giant's Causeway is a unique natural wonder and one of the best and most unusual places to visit in Europe.
It consists of approximately 40,000 peculiarly shaped basalt columns formed as a result of a volcanic eruption. There is also a legend that says these rocks were built by a giant and hence the name.
It is a UNESCO World Heritage Site, and you can get more information in the Causeway Tourist Center about the site and buy souvenirs.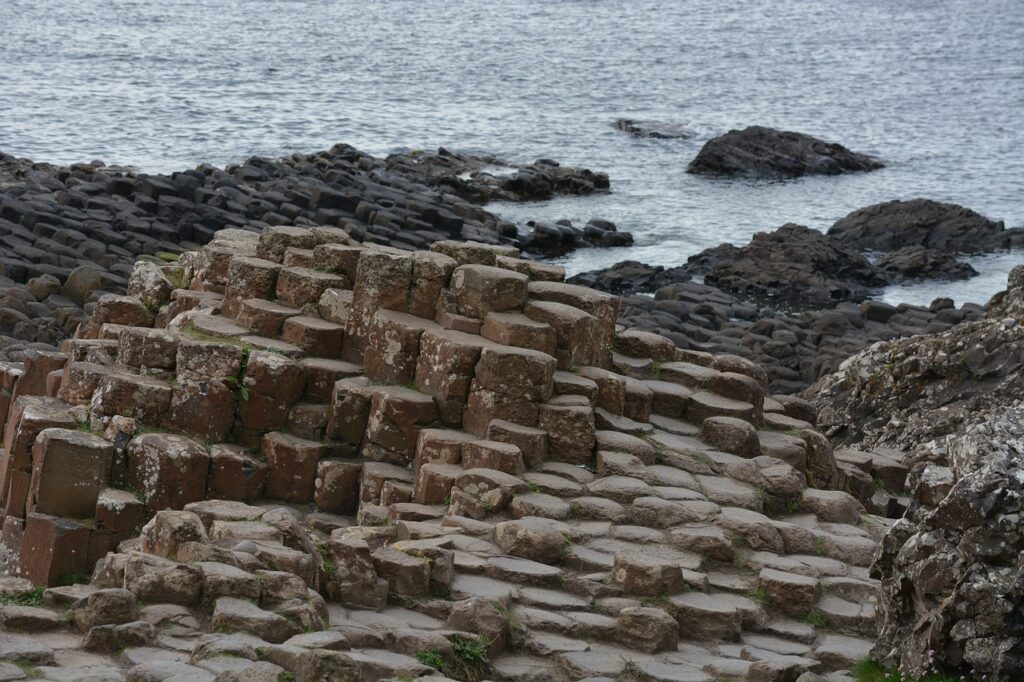 One of the largest cities in Northern Norway, Tromso is an important fishing port and one of the main places to witness the breathtaking natural phenomenon – the Northern lights (Aurora Borealis).
Every year in January-February, this city hosts a musical extravaganza called the Northern Lights Festival (Nordlysfestivalen), beckoning symphonic orchestras and artists from Scandinavia. It is also one of the top places to experience the midnight sun, visible here from mid-May through mid-July.
Aren't these reasons enough to put it on the list of best and most unusual places to visit in Europe?
Giethoorne, The Netherlands
Located in the Overijssel province of Holland, Giethoorne is a small fairytale-like village connected by over 180 bridges and canals. A unique landscape that merits it being one of the most unusual places to visit in Europe.
Also known as the Venice of the North, this idyllic village is full of thatched farmhouses, wooden footbridges, and verdant gardens. It is part of the Weerribben-Wieden National Park, and the Museum Giethoorn 't Olde Maat Uus is one of the main highlights here.
Holy Trinity Monastery, Kalambaka, Greece
The Holy Trinity Monastery is a UNESCO World Heritage Site built on the Meteora stones, which translates to 'in the middle of the sky.'
Its strategic location on a clifftop is a sight to behold and can be reached by road to the nearby cliff and taking a cable car to cross the gorge or climbing the stairs. These imposing sandstone pillars stand at the height of 400 meters and are surrounded by lush greenery. A true sight to behold that makes it one of the best unusual places to visit in Europe.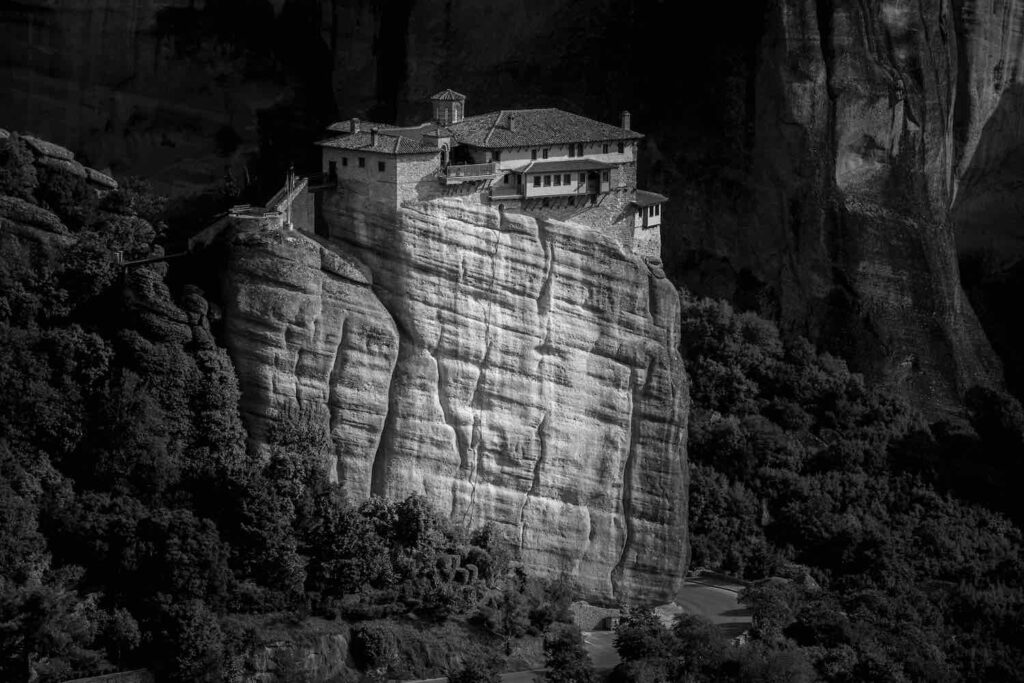 The Faroe Islands are a group of 18 islands situated between Norway and Iceland in the heart of the Atlantic Ocean.
Believed to be one of the most scenic countryside areas and most unusual places to visit in Europe, these are self-governing island territories of Denmark. The islands have a population of approximately 50,000 residents having their own culture and language. The best time to visit them is between May to September.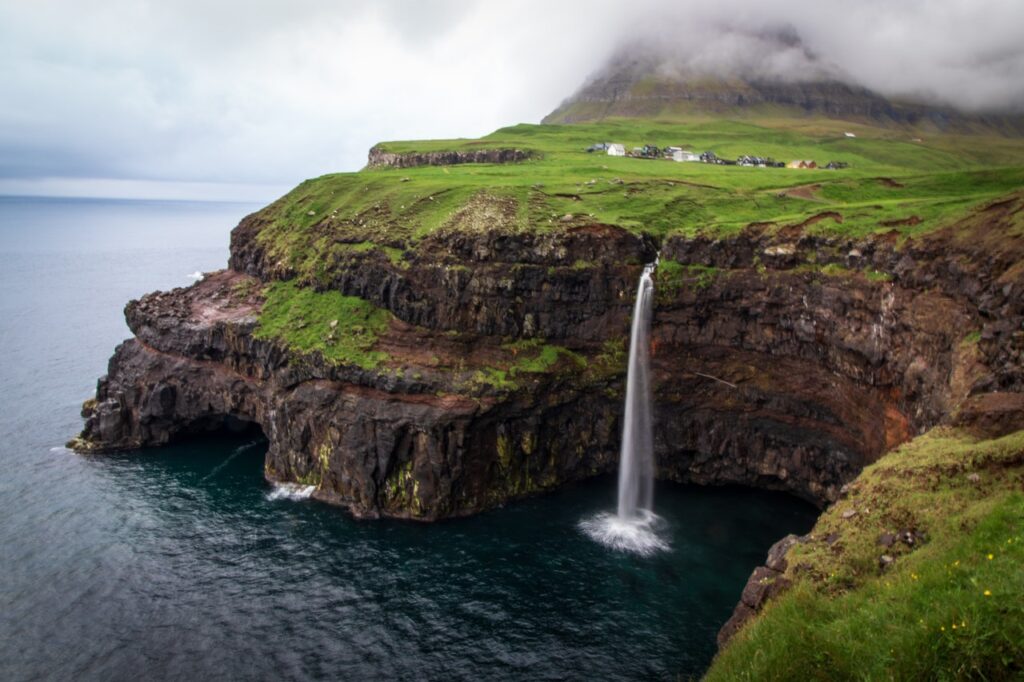 Korcula Island is one of the most unusual places to visit in Europe. The island brims with rich history, ancient sites, a picturesque coastline, and outstanding local wineries.
As an offbeat destination in Croatia, Korcula is also believed to be the birthplace of Marco Polo. Located in Southern Dalmatia, this place has various activities that every age group can enjoy. It is easily accessible from Dubrovnik, and the highlight of this splendid island is a charming medieval walled town surrounded by the sea.
St. Michael's Mount, England
Hands down one of the best places to visit in Cornwall and one of the most unusual places to visit in Europe, St. Michael's Mount is a historic castle located on a tidal island.
It was built in the 12th century, and the St. Aubyn family still lives in the castle. The family and the National Trust share the ownership of the island. You can reach the Mount at low tide using the cobbled causeway and at high tide by taking a local boatmen ferry.
The Azores is an autonomous region and an archipelago consisting of nine volcanic islands in the North Atlantic Ocean.
This place is blessed with nature's bounty, replete with sandy beaches, delightful vineyards, Portuguese villages, huge craters, and the stunning Atlantic Ocean.
It is a great favorite for people who enjoy outdoor activities such as diving, hiking, and whale watching – making it one of the best, unusual places to visit in Europe. It is also home to the highest peak in Portugal, Mount Pico.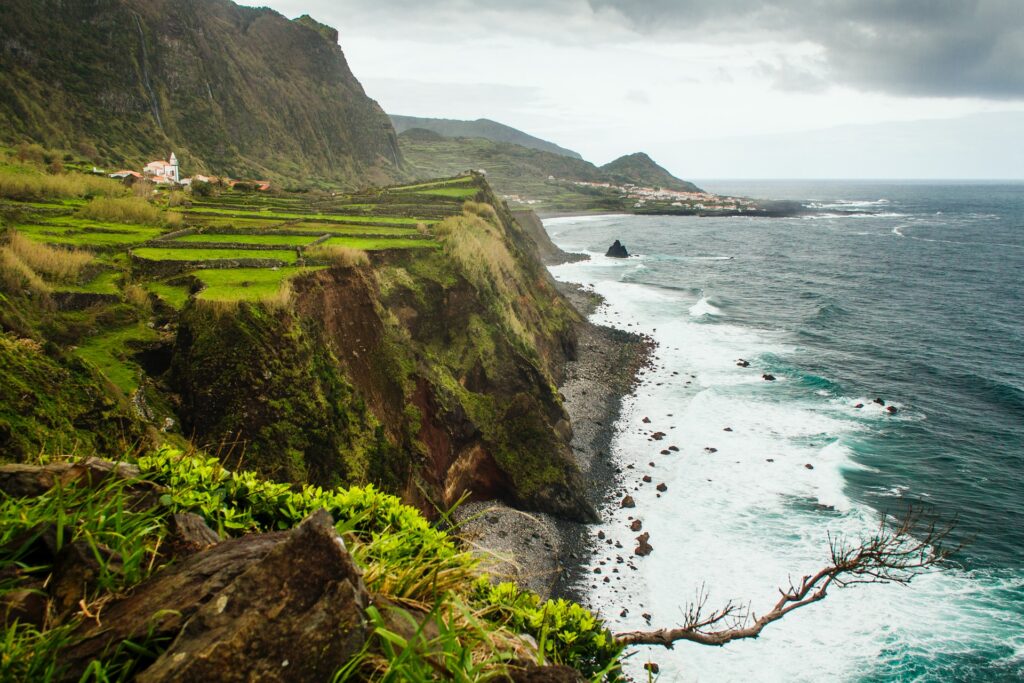 Santa Claus Village, Lapland, Finland
Topping our list of most unusual places to visit in Europe is Santa Claus Village in Lapland, Finland. Santa Claus Village is located at the Arctic Circle and is home to our very beloved Father Christmas.
Apart from meeting Santa Claus, there are plenty of other activities you can indulge in at this winter wonderland. You can send a postcard to your family, explore Santa Park, spend a night at the extraordinary Arctic Snow hotel, relax at the ice spa, gorge on the local food, go on a snowmobile safari, and enjoy a reindeer sleigh.
If that's not enough, this is another spot from where you can watch the incredible Aurora Borealis.
Conclusion: Most Unusual Places to Visit in Europe
Europe has a treasure trove of offbeat attractions, and these are some of the best places to visit. However, you can visit other sites based on your interest and time. Most of these places are well-connected with buses and trains so getting around is relatively simple.
So set off on a wonderful journey and explore these best and most unusual places to visit in Europe! Have we missed out on any places that should be added to this list? Let us know your thoughts in the comments below!
THIS ARTICLE IS CONTRIBUTED BY:
Kritika is a writer by passion. She loved exploring the beautiful places on our planet. Her favorite holiday destination is London and loves the hustle-bustle of this city. In her spare time she likes playing tennis.
LIKED THIS POST? PIN IT FOR LATER!
Or start searching for your next destination below